Featured Image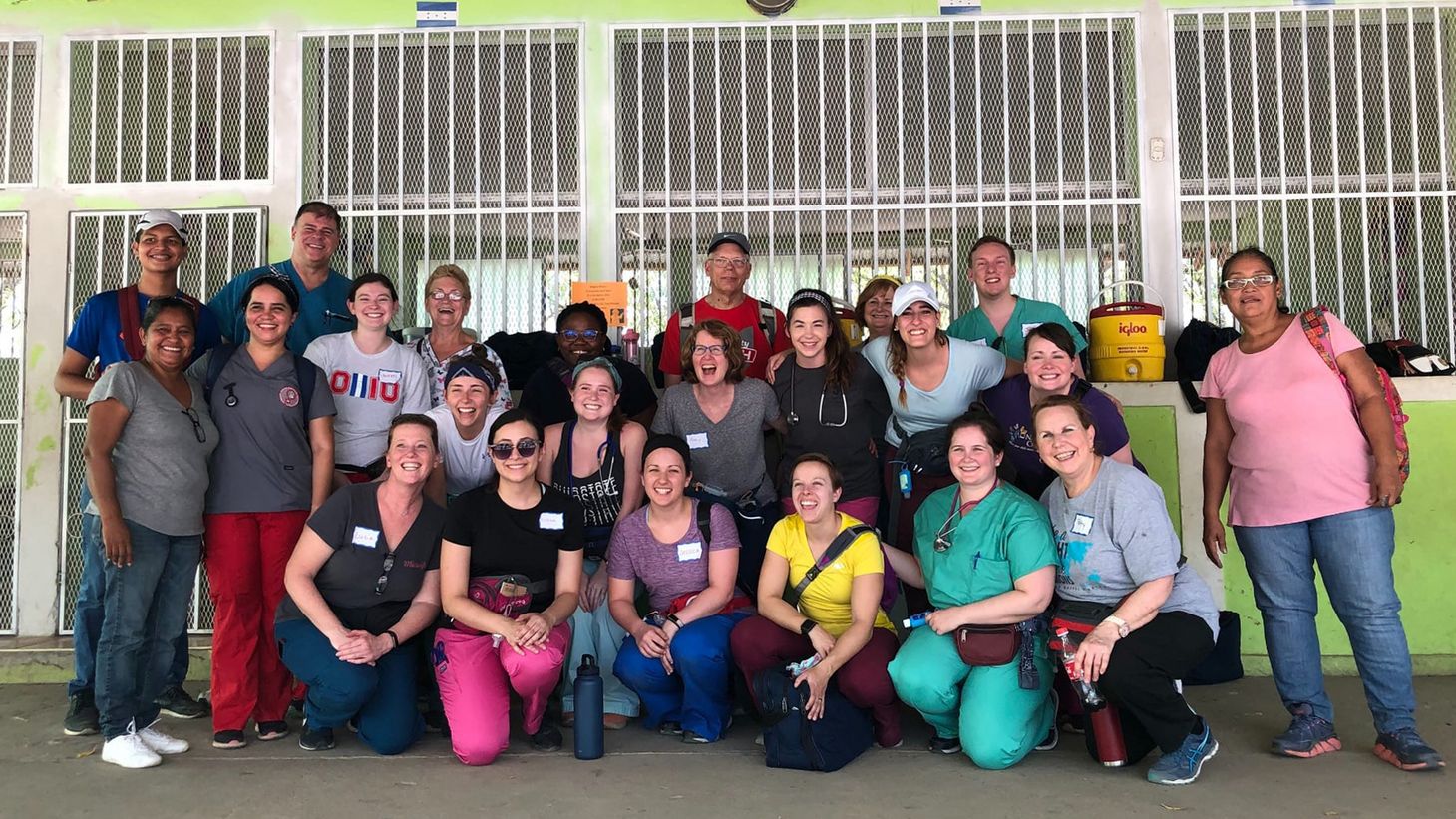 Students blog about their service-learning trips to Norway and Honduras
Travel to another country can open your mind to new ideas. Mix in service and education, and it might just change your life. Our students are transforming health around the globe through our travel abroad programs and writing blogs about their experiences, illustrated with photos, videos and essays. Here, you can read a sampling from students on the Honduras Study Abroad trip (March 7-16, 2019) and the Norway Global Experience trip (May 25-June 8). Look online for more at u.osu.edu/honduras2019 and u.osu.edu/nursinginnorway.
---
Norway
From Kiara Wagner, Day 12.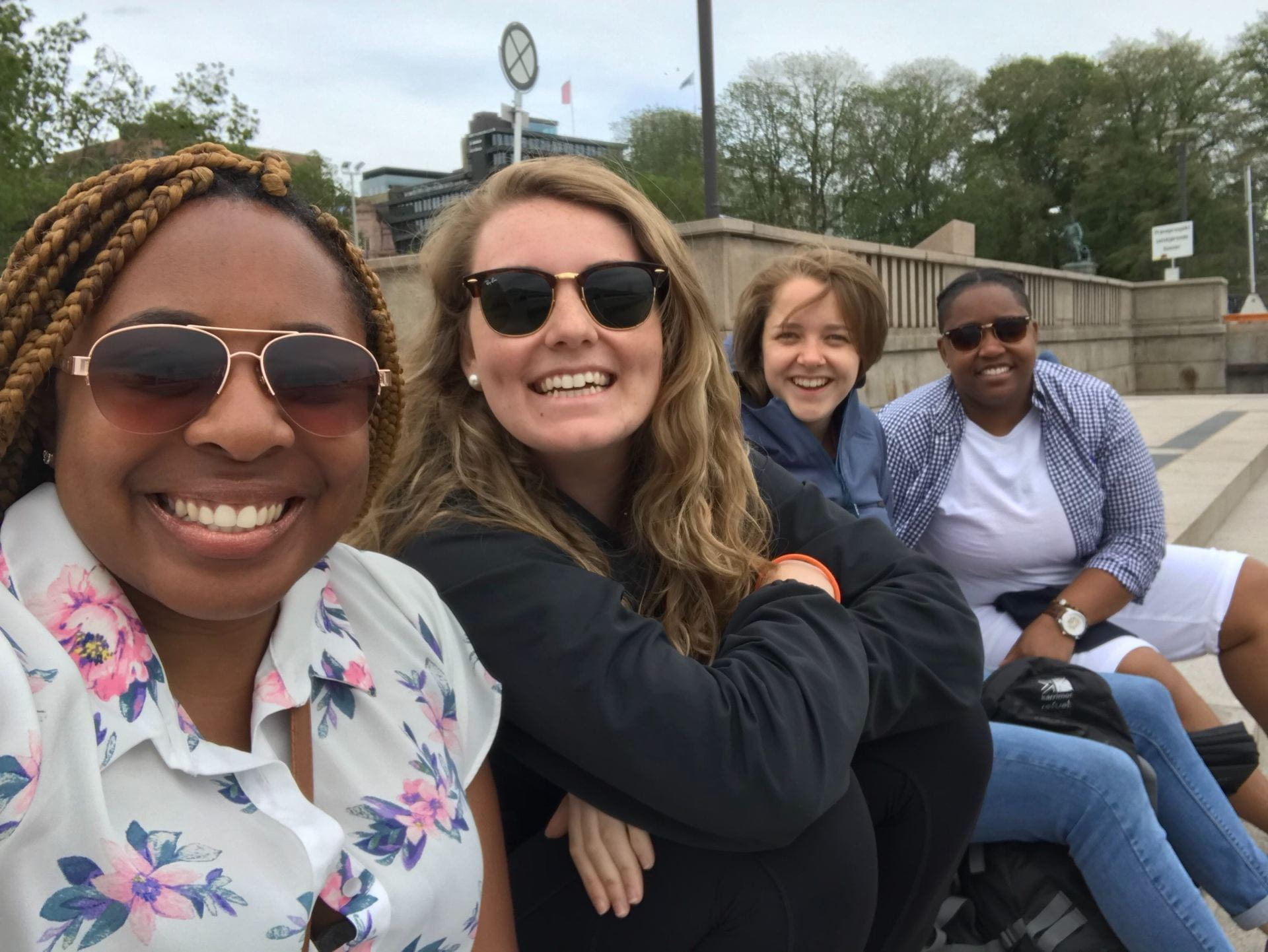 Today we met with our Norwegian nursing students for their new "Oslo By Night" project ... This is a project that the Oslo students are spearheading with some collaboration from us Ohio State students to reach people. We have spent time reviewing the populations that need help, such as those that have, or are at an increased risk for HIV, learning about what increases a person's risk, how their risks can be decreased, and how we as care providers can help them without putting blame on and judging these patients.
… The things I've experienced in Norway have really shown me something different than what I know from our healthcare system in [the U.S.A.] In America we are used to trying to fix your health issues or letting them always be a constant reminder of what you can and cannot do. In Oslo, their philosophy is really meeting people where they are.
… Seeing how Oslo healthcare workers treat their patients, or partners in health as they like to call them, directly relates to my role as a future Pediatric Nurse Practitioner … As future practitioners we need to remember that the more compassion we show, the more we will prove ourselves authentic and patients will want to keep seeing us and allow us to be their partner in health.
From Kashmere Cooper-Pearson (Day 10)
We visited and spoke with key informants from an organization known as Nursing on Wheels, which practices harm reduction for individuals addicted to drugs. Their goal is to reduce the incidences of overdose, HIV, and hepatitis. We were able to speak to some of the nurses and view the set up of the typical Nursing on Wheels van …This organization is promoting health and well-being for those who are often overlooked by the system and society. These nurses also provide wound care, deliver medications, screen for Hep C, and provide resources to those who are hoping to get clean.
… This clinical experience really challenged my thinking about those addicted to drugs in my own city and country. Often when things don't apply to us, we forget that they are there.
---
Honduras
From Kelsey Hershberger, Day 7, March 14, 2019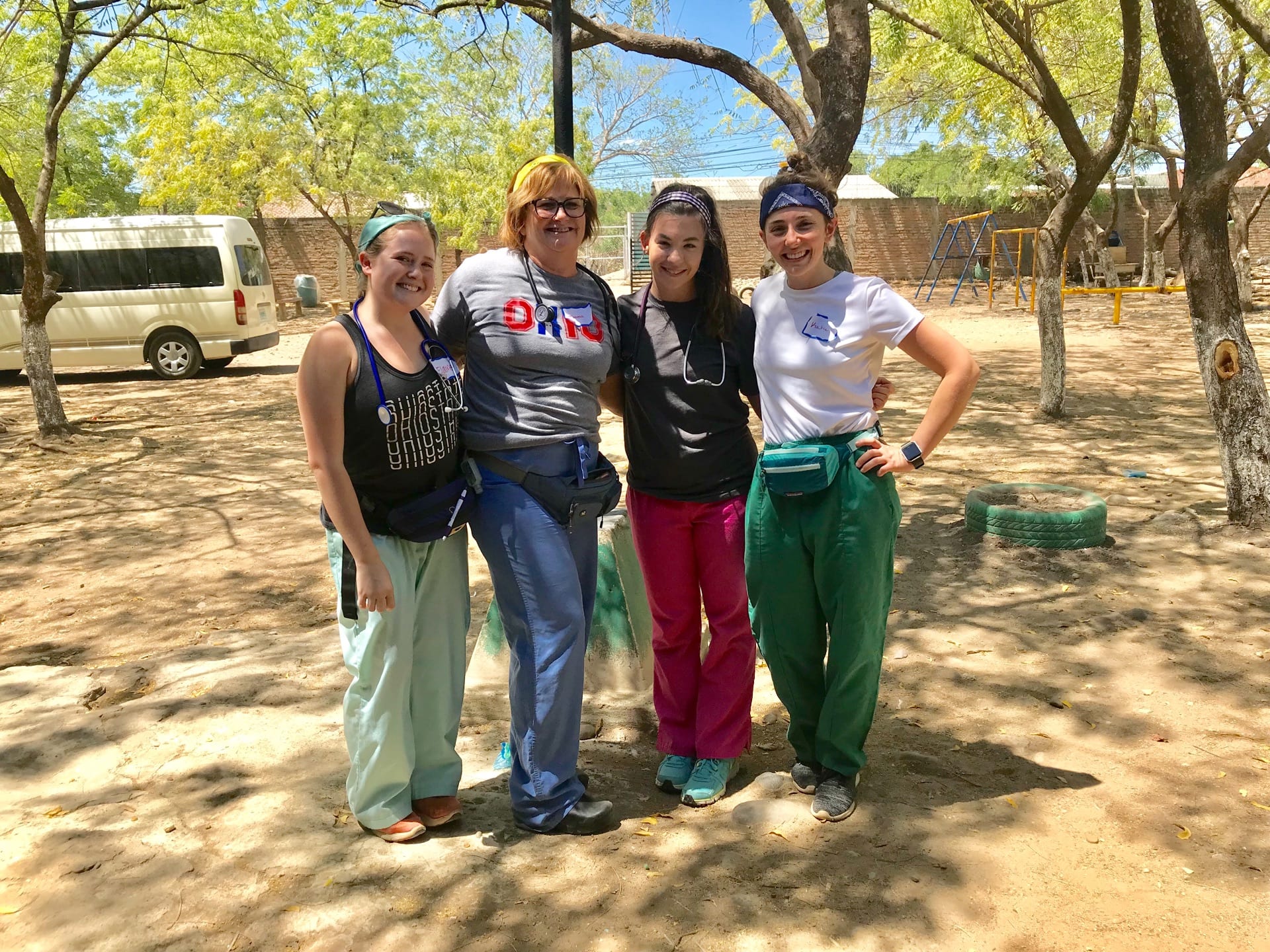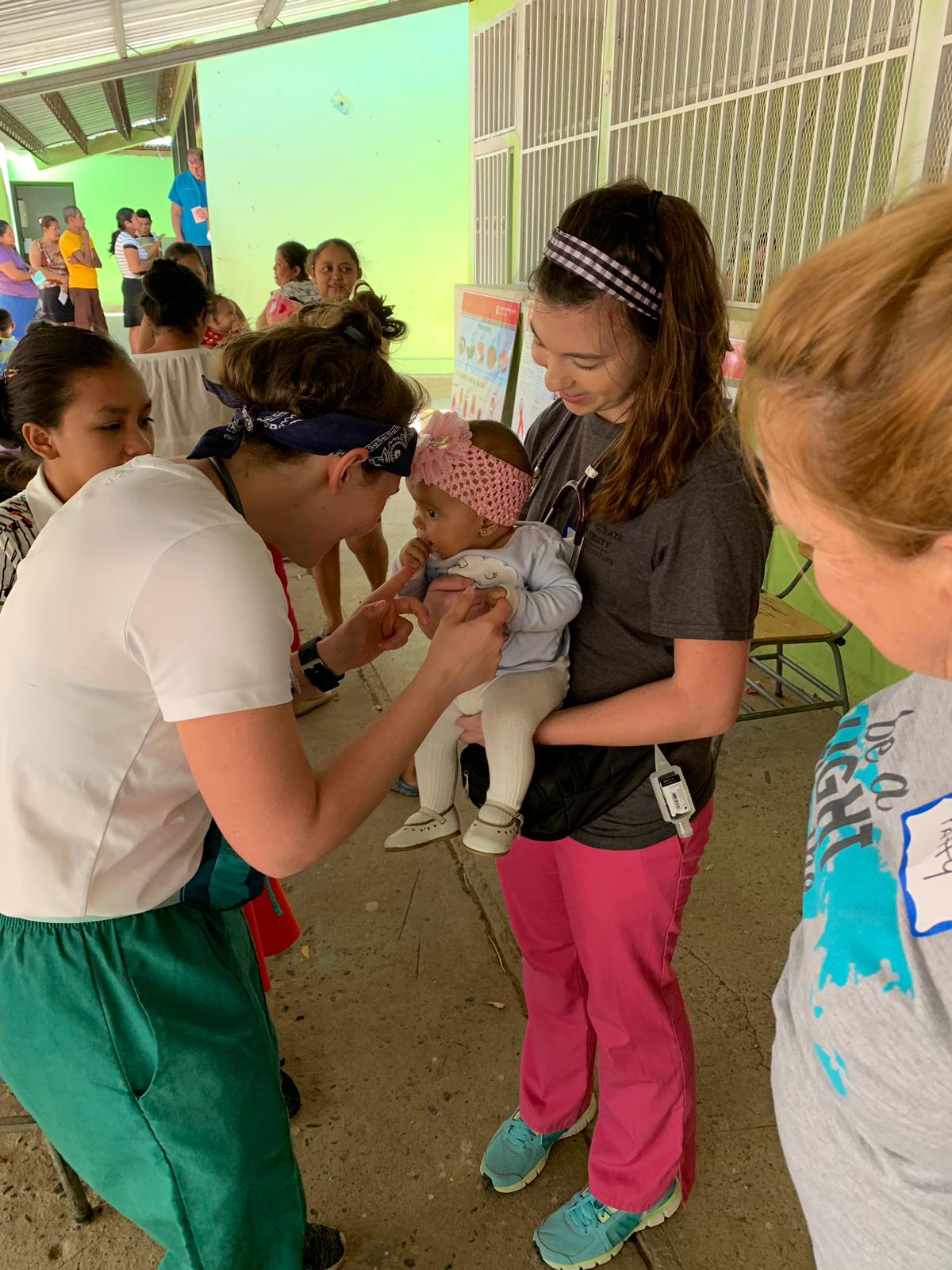 Today, we started our day with breakfast and lots of coffee. After yesterday's early morning, getting up at 5:30 a.m. felt like sleeping in! We took our bus to El Eden, an elementary school we used to set up our clinic for the village people. Each time we set up a clinic in the village we have to pack our bus with several wooden boards that have posters on them that we use to teach the people, several suitcases full of supplies and medications, jugs of water because the tap water here is not safe to drink, coolers with packed lunches, and any other supplies we may need.
We divided into groups: pediatrics, adults, and women's health. By the time we arrived, people were already lined up to see us. Today, pedes was probably the busiest with kids everywhere. They loved the toys we brought!! I was in women's health most of the day and learned a lot!
... Here, we have to work with just what we have, but also, think about what they will have to continue treatment when we go home. A few of our students are fluent in Spanish, and we have Lauren, our interpreter, but for the rest of us, we do our best to communicate with the Spanish we do know. Our Spanish is improving a lot, and the villagers are very tolerant of our attempts to communicate.
From Lucia Jenkusky, MS, RN, APRN-CNM, C-EFM
On our final night our students had the opportunity to debrief and share their favorite photo with the group. Hearing words like "life-changing, meaningful difference, educating the future of nursing, lasting impact" from this group filled me with emotions I can't explain. I am honored to be a part of this study abroad experience and thankful for the opportunity to share just a little piece with you. GO BUCKS! STUDY ABROAD!
---