Featured Image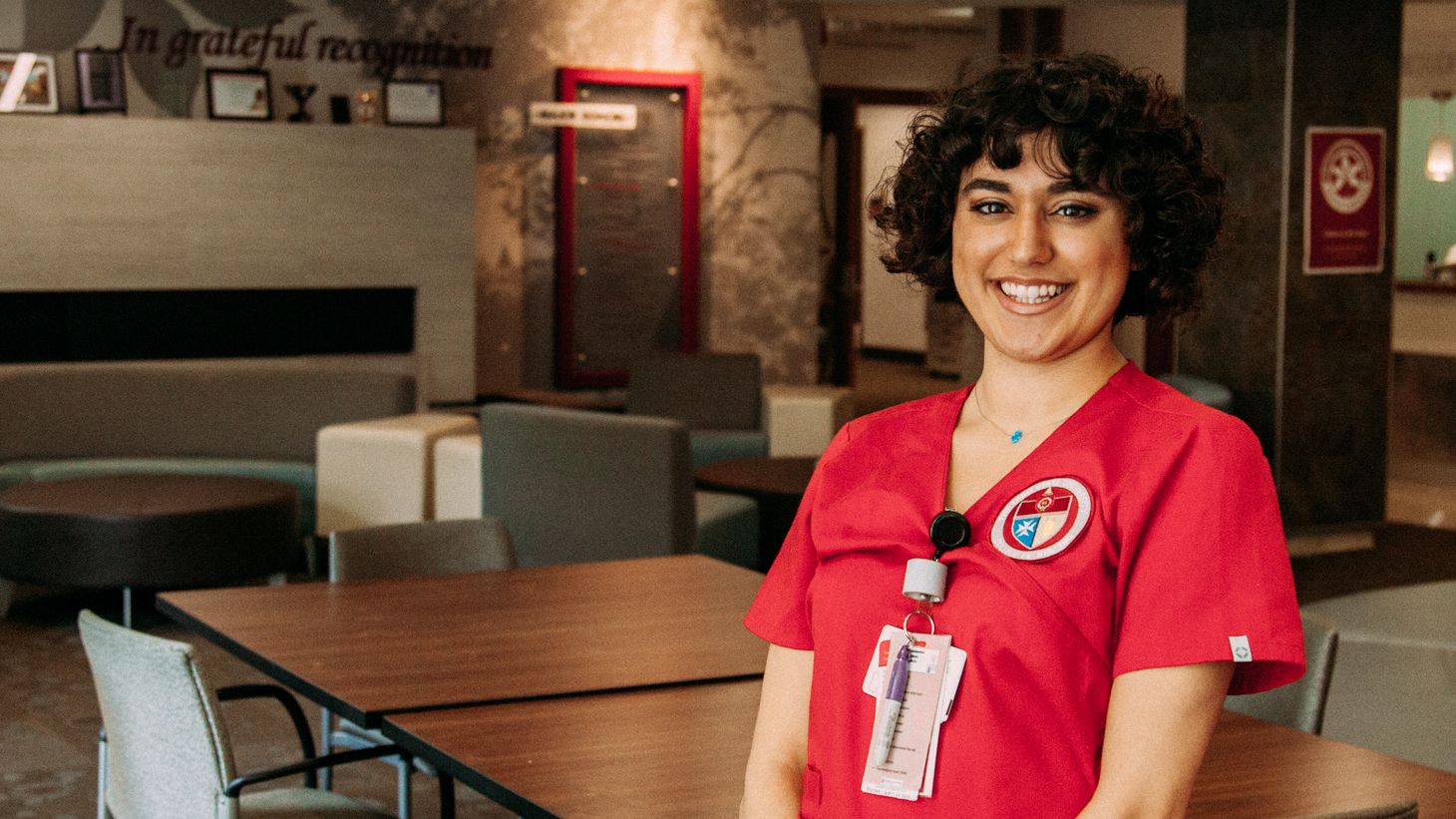 Sabrina Jamal-Eddine
by Susan Neale
Last May, The Ohio State University gave the Undergraduate Student Award for Excellence in Community Service to nursing student Sabrina Jamal-Eddine. At the University Engagement Recognition Award ceremony, her passion for community was described this way: "Volunteering has been integral to Sabrina's experience at Ohio State since her first year, when she volunteered weekly at a nursing home and devoted her spring break to an immersive Buck-I-Serve volunteer trip. Since then she has volunteered abroad in India with a public health student organization and spent a summer teaching English through music to roughly 300 students in India … additionally, she founded and leads Encore, a hiphop literacy-spoken word poetry program for incarcerated male youth ages 16-21 at Circleville Juvenile Correctional Facility as well as Music Explorers, a music program at an affirmative action preschool." Jamal-Eddine's long list of accomplishments also includes being chosen to speak last year at TEDxOhioStateUniversity: FUSE, where she delivered a spoken-word poetry monologue (see go.osu.edu/tedxsabrina) that earned her a standing ovation. She graduated in May with a double major in nursing and women's gender and sexuality studies and is now attending the University of Illinois at Chicago on a full University Fellowship award, in its BSN to PhD program.
While she radiates strength and energy onstage, Jamal-Eddine has a physical disability that doesn't show. A surgery for kyphosis (similar to scoliosis) when she was in high school left her back permanently impaired as she became a victim of medical malpractice. Now she is setting out to make a difference for disabled people, especially disabled nurses. She candidly answered some of our questions.
If you accommodate for disability, you accommodate for everybody.

— Sabrina Jamal-Eddine
On being disabled:
I have two rods and 18 screws in my back from multiple posterior spinal fusions [as a result of] medical malpractice. That's actually why I'm going into my PhD instead of bedside nursing: I want to study institutionalized ableism in healthcare.
I used to play soccer … I can't run anymore. It's invisible, so no one knows; if you looked at me you wouldn't know that I experience discomfort every day. That experience changed my life and my perspective on things. I don't care about superficial things anymore, and I have a deeply rooted value for health and access to healthcare.
What is ableism?
Ableism is prejudice against people with disabilities. If you ask doctors what racism is, they'd be able to tell you. If you ask them what ableism is, they're like, "What does ableism mean?" That's an issue when we're dealing directly with disability. A lot of patients have either medically induced disabilities from procedures, or biologically induced disabilities from being born with them. Nurses sometimes acquire disabilities on the job.
What is disability theory?
Disability theory talks about how we view people on the margins, like minorities and other people, as automatically devalued if they don't fit in with the majority. That's something we need to reverse the teaching of, and that's the basic concept of diversity, that there's value in difference.
About accessibility in the design for the new addition to Newton Hall:
This is part of what I want to study – if you accommodate for disability, you accommodate for everybody. For instance, [shelves and extra space in] handicapped bathrooms don't just benefit disabled people, they benefit everybody — if you have a mother with multiple children, if you're at the airport and you have suitcases, if you have backpack that you can't lift up to hang in a stall. They accommodate for everybody.
About Encore (the literacy project she created for incarcerated youth):
I loved it. The guys are at a fifth-grade reading level on average on account of structures in society that have both deterred and abandoned them in their educational journeys … It's very easy to teach through [song] lyrics because it doesn't seem like you're quizzing someone on vocabulary. Hip hop is poetry with rhythm. We listen to songs, talk about lyrics, sitting in a big circle. Then the guys write their own poetry and talk about it … I've had such positive feedback. One guy came up and said, "You don't know how much this has helped me." It's going to keep going – I am so confident in the leadership for next year.
About the College of Nursing:
I'm really glad I came to Ohio State. I had so many opportunities I wouldn't have had anywhere else because of the way the school supports academic enrichment.
What's your goal for the future?
I eventually hope to pursue state-level Senate to advocate for access to quality healthcare and represent the unrepresented voices of Arab women and healthcare providers alike.