Featured Image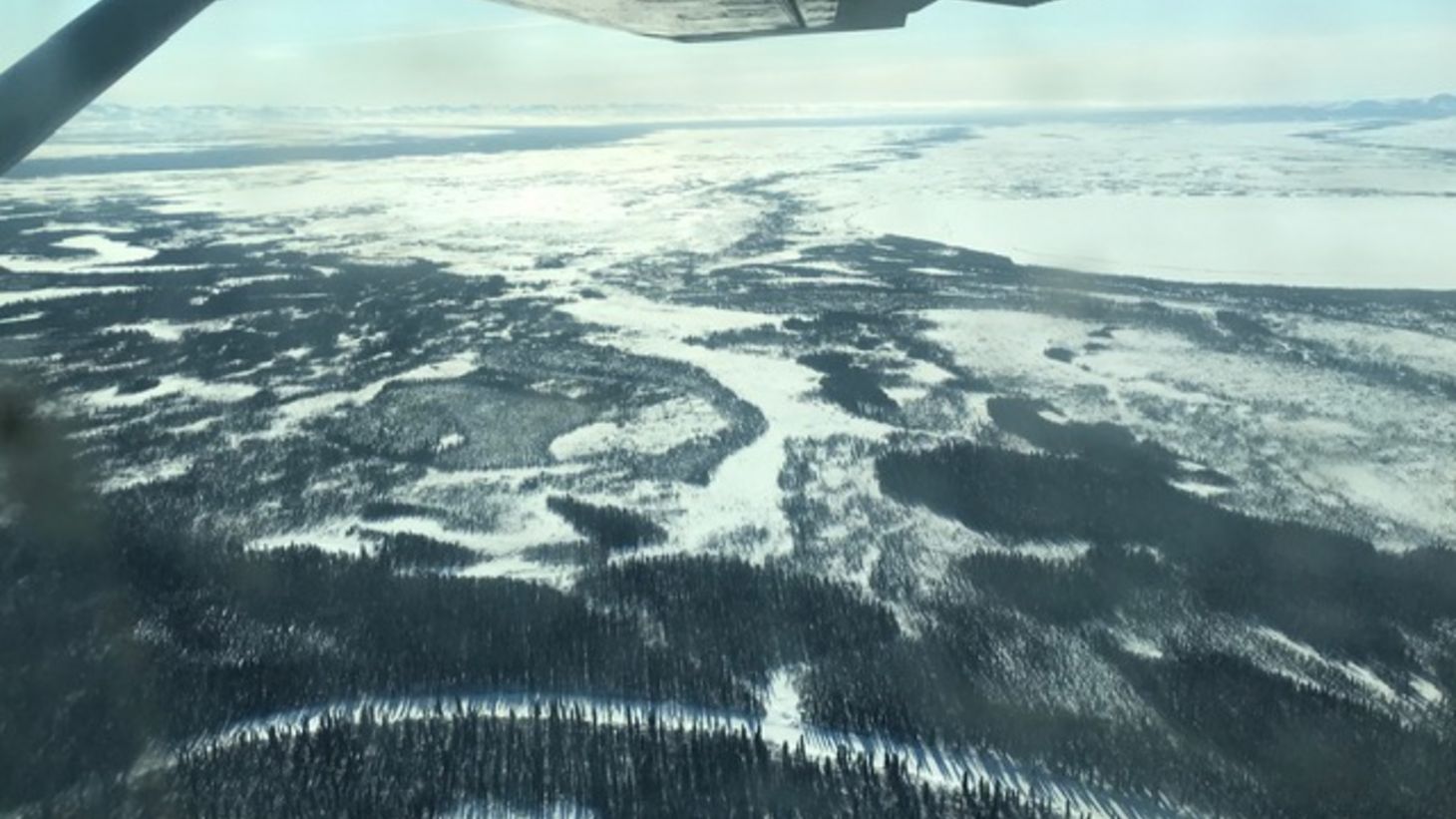 Amy Zink, Alaska Travel Nurse
by Susan Neale
The adventure began, according to Amy Zink, FNP, ('14 MS), when she and her husband, Corey, were enjoying a moment together after a doctor's visit for their baby. They were both RNs, and their schedules were so full with four children and nursing jobs on opposite shifts that they rarely saw each other. They talked about an idea they'd just heard in church that really resonated with them: living a generous life. They wanted that for themselves and their children, they decided, but their student loan and medical debts were a serious roadblock. Also, although they had a good life with a beautiful home in South Carolina, they felt a desire to get their family out of the consumerist mindset and give their children experiences rather than things. So they started dreaming big right there and imagined where they could go as travel nurses. Searching on her phone, Zink found a job posting from a hospital in Alaska.
She applied and soon had a video conference interview. The recruiter encouraged her to apply for a job in the electronic health record department, even though she had little experience with informatics. She didn't think she stood a chance, but the team liked her and offered to fly her out. After a day in Bethel, the Zinks agreed: This was the adventure they were looking for. Here they could earn enough in a few years to pay off their debts, and they could give their children the experience of a lifetime.
Amy Zink has always been industrious. She worked at The Ohio State University Wexner Medical Center's cardiac catheter lab full-time while also earning her master's degree in nursing online, and later she juggled working in retail healthcare with raising Charles, now 10; Evangeline (Evie), 8; Ruby, 4; and baby Hudson, now 2. Hudson was just 11 months old when they moved to Alaska.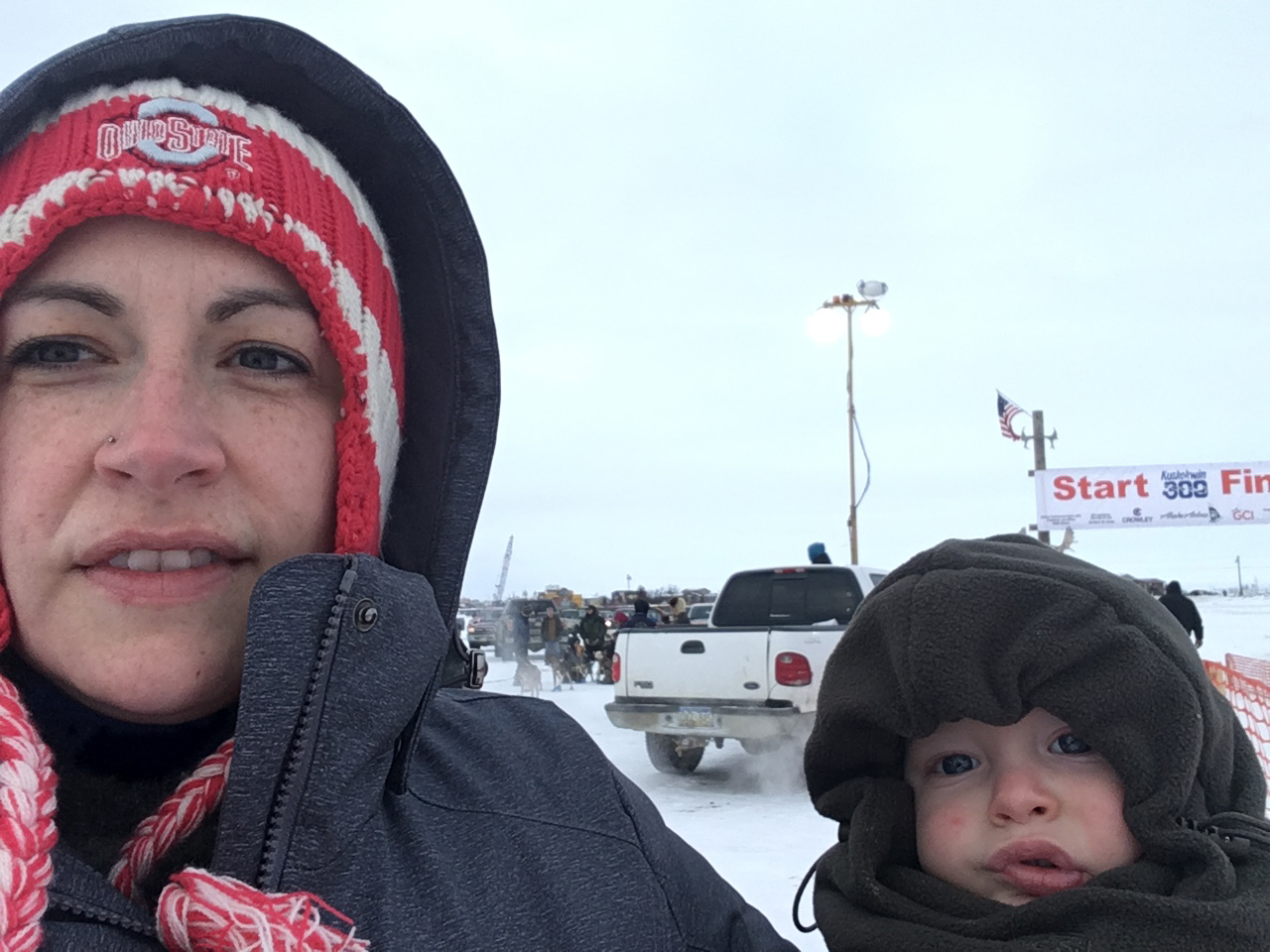 ​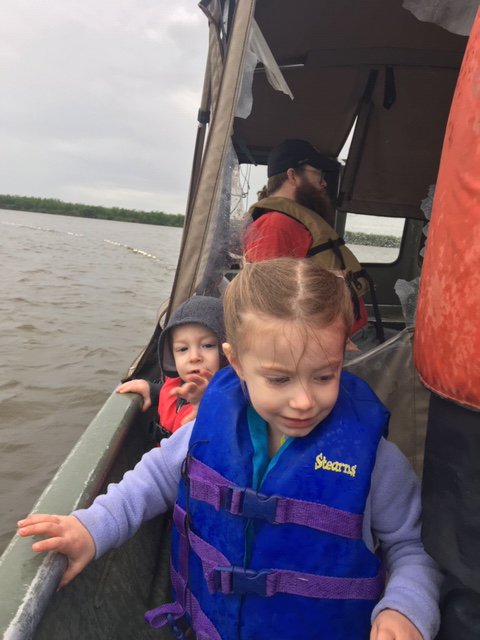 ​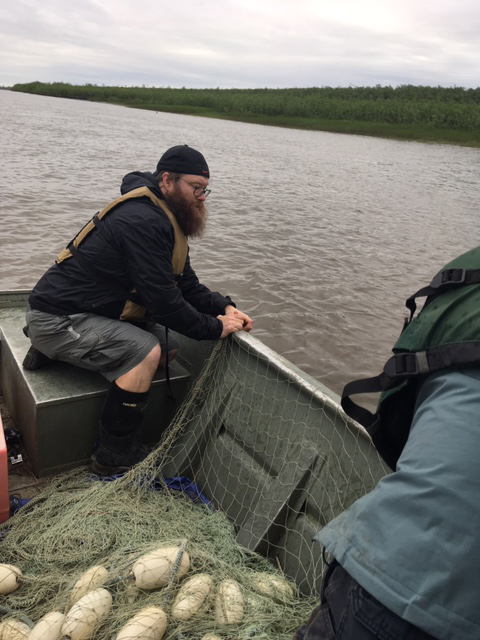 ​
Zink said it's a different world in rural Bethel (population 6,456). The area is tundra with no trees. The hospital, Yukon Kuskokwim Health Corporation (YKHC), serves the local townspeople and 52 villages spread out across a land area the size of Oregon. Bethel is "off the road system," so transportation to other villages is usually by boat or airplane, and travelers can get stranded for days by weather conditions. Acute cases have to be flown by Medivac 400 miles to Anchorage, the nearest city. In winter, there are days of darkness and temperatures can go down below zero to the -30s. In midsummer, temperatures soar into the 80s and the sun shines 19 or more hours a day.
Her working world is new and different, too, from her previous role as a nurse in a retail clinic. Her job in clinical informatics includes a lot of computer work, meetings, analysis and responsibility. Zink organizes and facilitates changes in the workflow that can impact providers and charting, which means meeting with providers, implementing changes and troubleshooting when things don't work right. Once a week she has a clinical day, either providing care in the outpatient clinic or ED, or shadowing inpatient healthcare providers in all of the hospital's departments to get an understanding of the workflows.
The difference isn't just in work duties; it's also in work/life balance. Zink and her family have dinner together every night now. The children enjoy school, where they've learned some words in Yup'ik, the local Alaska native language, as well as tribal dances for the yearly dance festival. Boys and girls in Bethel wrestle and enjoy fishing, hunting and picking wild berries. "There are hundreds of miles of nothing but ground cover, and almost all of the ground cover is berry producing," with blueberries, cranberries, tundra berries, salmon berries and blackberries, Zink said. "We'll go out, just put our boots on, go out on the tundra and just pick berries for hours." And they have tried many interesting foods, like musk ox ("best steak ever"), smelts ("Yummy," says daughter Evie), and Akutaq, the local version of ice cream, made of berries, sugar, oils and fish.
"I really appreciate my education at Ohio State," Zink said. "It's one of the best." Now one year into her three-year contract, the Zinks are waiting a year to decide whether to stay in Alaska or choose a new adventure somewhere else. "I definitely don't regret that we've done this," Zink said. "It's fantastic!"