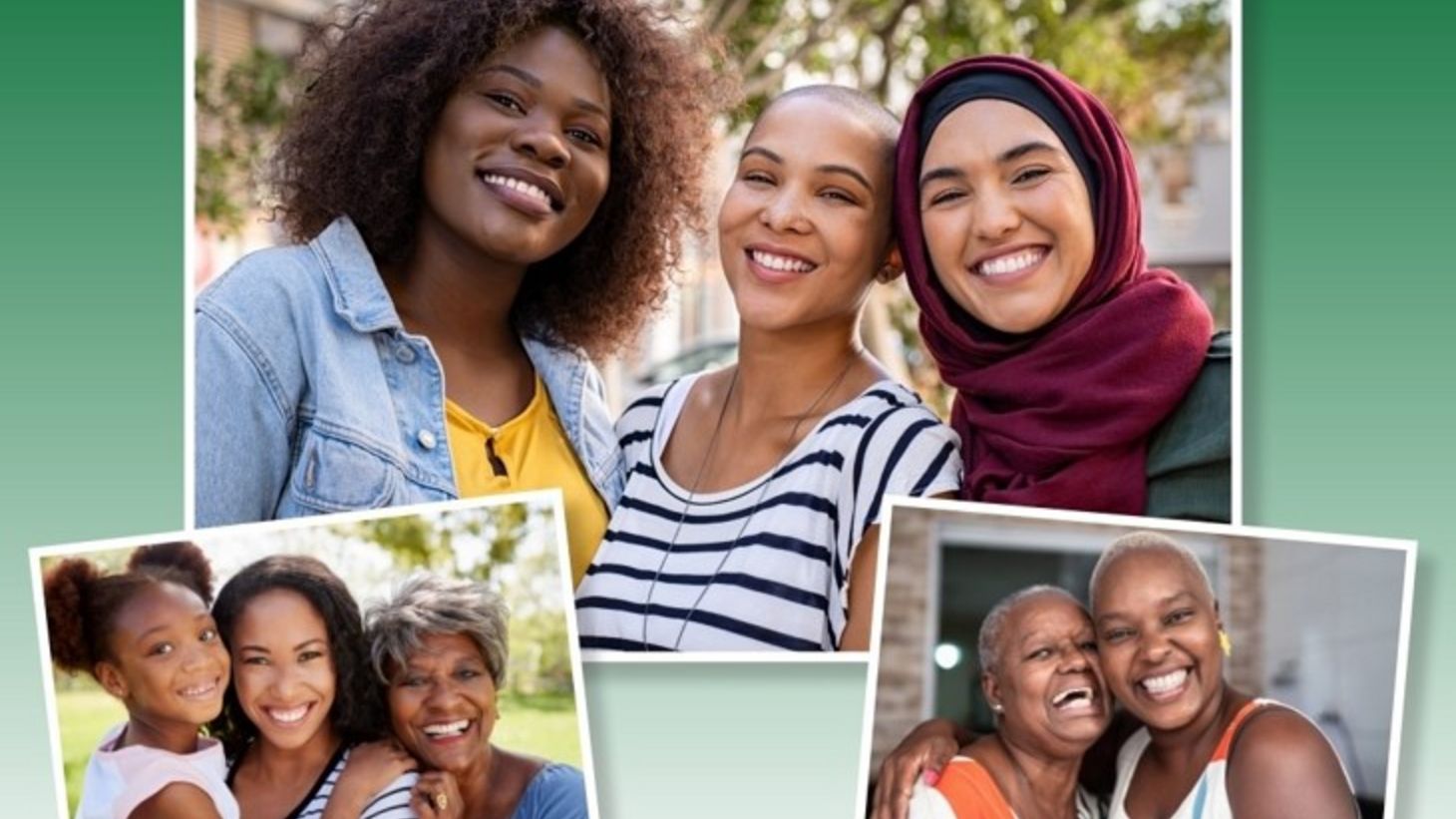 Partnering in Negative Statistics research initiative uplifts health of Black women
by Alexa Conrad

The health of Black women is disparate, and the dismantling of inequity in health care lies in the understanding that racial health disparity more often than not lies in racism, not race. The manifestation of systemic racism ranges from subtle to stark, with the collective outcomes of it perforating nearly every aspect of Black women's health.
Black women experience higher rates of chronic diseases and mortality than their white counterparts. Black women are four times as likely to die from pregnancy-related complications, 40% more likely to die of breast cancer, 69% more likely to die from coronary artery disease, and present higher rates of comorbidity and health complications.
But while this population is more likely to lack a stable supply of quality health resources, many Black communities are also plagued with insufficient health education. Though nearly 50% of Black women over the age of 20 have heart disease, only 20% of Black women believe they are susceptible, 58% know how to identify a heart attack and 36% understand heart disease as their greatest health risk factor. These numbers demonstrate the need for more targeted resources and education among this community. Further, engagement between local providers and their community is one avenue to alleviate the effects of systemic racism in health care and improve patient-provider relationships.

Expanding health resources to an under-supported community

Timiya Nolan, PhD, APRN-CNP, assistant professor at The Ohio State University College of Nursing; Joshua Joseph, MD, MPH, assistant professor of Internal Medicine at The Ohio State University College of Medicine; and Darrell Gray II, MD, MPH, are teaming up on a research initiative to fill those gaps and improve outcomes for Black women in their community.

"Our vision of the PINS initiative is to uplift Black women to achieve total wellness through provision of education, access to resources and care through community-engaged partnership," says Dr. Joseph. "On average, Black women have significant barriers to overcome. This includes lack of access to health education they view as relevant and trustworthy. Deficient knowledge and available resources make it less likely for this population to attain optimal cardiovascular health when compared to their white counterparts."

Learning from a similar initiative with Black men, the team's approach is to create a culture of health in the Black community starting with education and resources at community health fairs viewed as connector events with a purpose. These events will offer cancer awareness and screenings, dietary education, physical activities and clinical trial information. The health fairs will also offer education and screenings for the American Heart Association's Life's Simple 7 (LS7) metrics: blood pressure, cholesterol, glucose, smoking, body mass index, physical activity and dietary intake.

The events will include food, fun and games, fostering a friendly and welcoming atmosphere that will improve health literacy and health outcomes.

"It is important that we use the power of shared culture as we engage our communities," says Dr. Nolan. "We know that shared culture — be it same race, ethnicity, language or religion — breaks down barriers and makes way for the establishment of rapport that might make a way forward to more fully investigating patient concerns. In my research over the last eight years and throughout my tenure as a nurse, I've repeatedly heard and read about Black men and women welcoming Black health care providers in their midst, giving them a sense of ease that a 'brother' or 'sister' will take good care of them. We will use the power of shared culture to bring that easement to our community in Columbus."

The first event, called "Uplift Her" in early August, was organized in partnership with the National African American Male Wellness Agency, a long-standing Columbus community partner that engages over 20,000 people each year for health and wellness events during their annual Men's Health Week.

Fostering meaningful diversity in health care research
Further complications to the prevention and management of health challenges such as cardiovascular disease and cancer are due to the fact that Black women are often underrepresented in clinical trials, reducing the generalizability, and thus effectiveness, of research studies. This is evident in that despite the improvement of screenings and treatment for many diseases, not all racial or ethnic groups have benefited equally. To address this underrepresentation, the team will connect health fair attendees to research and clinical trial opportunities.
In addition to health fairs, the initiative will examine the feasibility and acceptability of the initiative's programs and events with community partnerships, including the African American Male Wellness Agency, The Ohio State University's Alpha Kappa Alpha Sorority Inc. Alpha Sigma Omega Chapter and Zeta Phi Beta Sorority Inc. Gamma Zeta Zeta Chapter, Ohio State's Health Science Colleges, the Columbus Chapter of the Oncology Nursing Society, the American Heart Association and the Columbus Public Health Department. Other collaborators include the American Cancer Society, OhioHealth, CareSource, United Healthcare and the African American Alzheimer's and Wellness Association.
"It is critical to engage with community members and local organizations to co-develop the best approaches to education and impact," says Dr. Joseph. "We all have different strengths, but it is essential that the education and resources we provide reflect the specific needs and wants of our community."
The team will track and examine LS7 metrics among Black women in Columbus to obtain data on their cardiovascular health. In addition, through the support of The Ohio State University Health Equity Scholar Funds, Faith Metlock, a student in the Ohio State College of Nursing, and Sarah Addison, a student in the Ohio State College of Medicine, will collect data to support development of community-based wellness interventions like Drs. Nolan, Joseph and Gray's Black Impact 100 program, which did wonderfully well.

"We are excited to see the impact this initiative will have on the culture of health in the Black community," says Dr. Joseph, whose grandmother died at a young age from a heart attack. "What we do here in Columbus can easily be scalable across the nation and make a real impact on achieving health equity."
This initiative is sponsored in part by The Ohio State University Outreach and Engagement Impact Funds, an Oncology Nursing Foundation Patient Education Grant and The Ohio State University Health Equity Scholars Program, and by in-kind support from The Ohio State University Comprehensive Cancer Center, African American Male Wellness Agency and The Ohio State University College of Nursing.