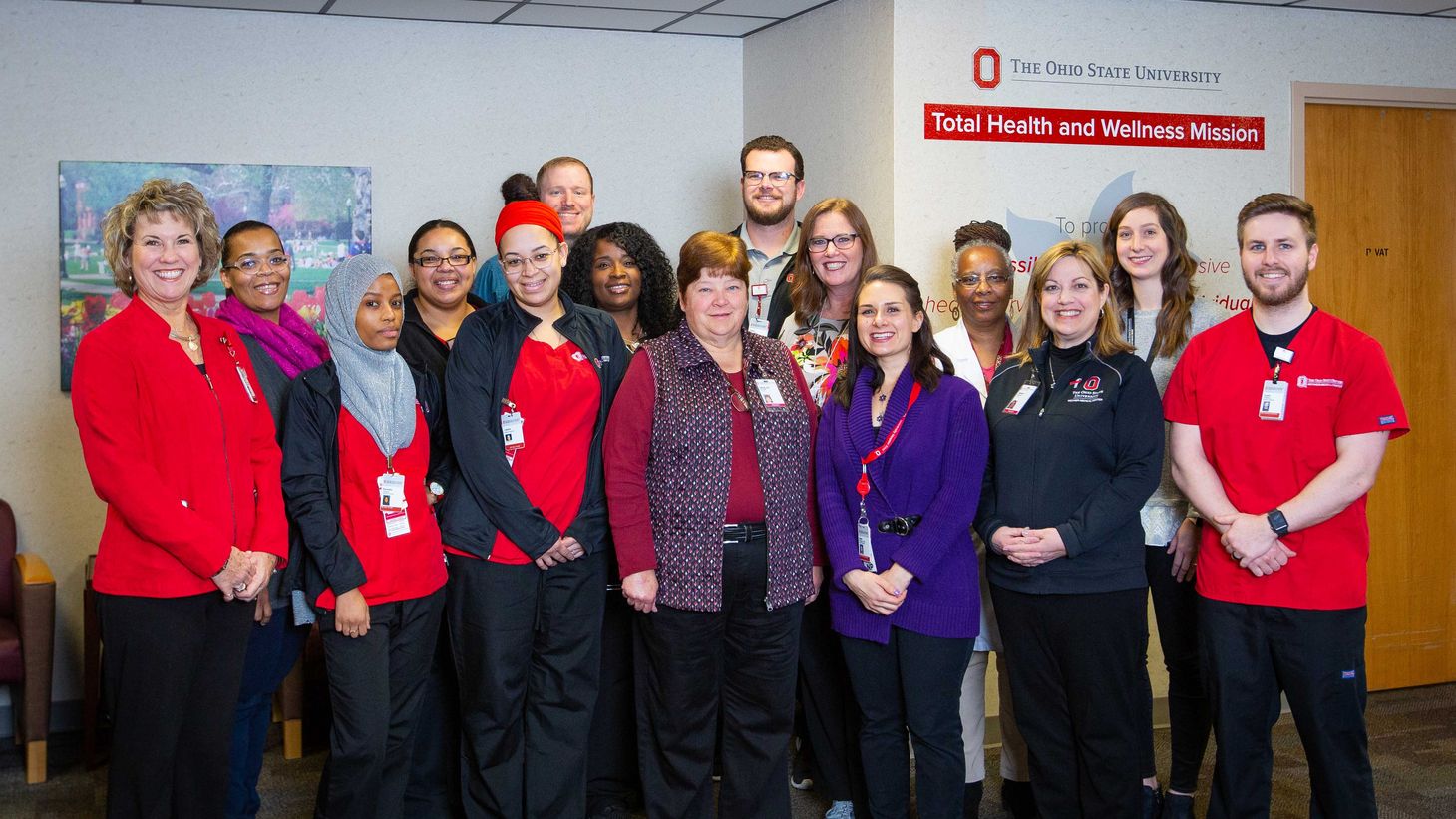 Total Health and Wellness Center at Ohio State East Hospital Awarded "Federally-Qualified Health Center" Status
Grant supports the center's primary care services to underserved populations
COLUMBUS, Ohio – The Health Resources & Services Administration (HRSA) has awarded full "Federally-Qualified Health Center" status (FQHC) to The Ohio State University College of Nursing's Total Health and Wellness, a nurse practitioner-led comprehensive primary care health center at The Ohio State University Wexner Medical Center East Hospital.
The FQHC designation recognizes community-based healthcare providers who deliver primary care services in underserved populations. Total Health and Wellness is one of only 77 health centers in the country – out of approximately 700 applications – to receive this status this year. FQHCs are supported by federal HRSA Health Center Program grants, which come through the U.S. Department of Health and Human Services, aimed at expanding access of affordable, quality primary care to vulnerable areas.
HRSA awarded more than $50 million in New Access Point grants in this cycle, including $650,000 in grant support this year for Total Health and Wellness.
"This accomplishment does not happen without the dedication and passion of our interprofessional team of healthcare providers," said Candy Rinehart, DNP, APRN-CNP, FAANP, CEO of the Total Health and Wellness practice. "Our patients count on us to provide them and their families with high-quality, compassionate care, and our team delivers great care daily."
"Nurse practitioner-led practices are vital parts of our healthcare system that produce great population health outcomes," said Bernadette Melnyk, PhD, APRN-CNP, FAANP, FNAP, FAAN, vice president for health promotion, university chief wellness officer and dean of the College of Nursing. "We are so excited about this new status and the support that comes with it that will help us continue to further expand our terrific healthcare services to help even more families in the East side community live healthier lives."
Total Health and Wellness opened in 2012 with a vision to expand primary care and treatment of chronic conditions to the Near East Side of Columbus. The care team includes family nurse practitioners, certified nurse midwives, psychiatric mental health nurse practitioners, mental health counselors, pharmacists, dietitians, and community health workers, as well as nursing and other health science students. Services range from family practice and chronic condition management (i.e. diabetes, cardiovascular disease, pulmonary disease) to physical exams, women's health services (including prenatal care) and mental health programs. Its governing board includes patients and community members.
For more information visit the Total Health and Wellness website or call 614-685-9994.