Featured Image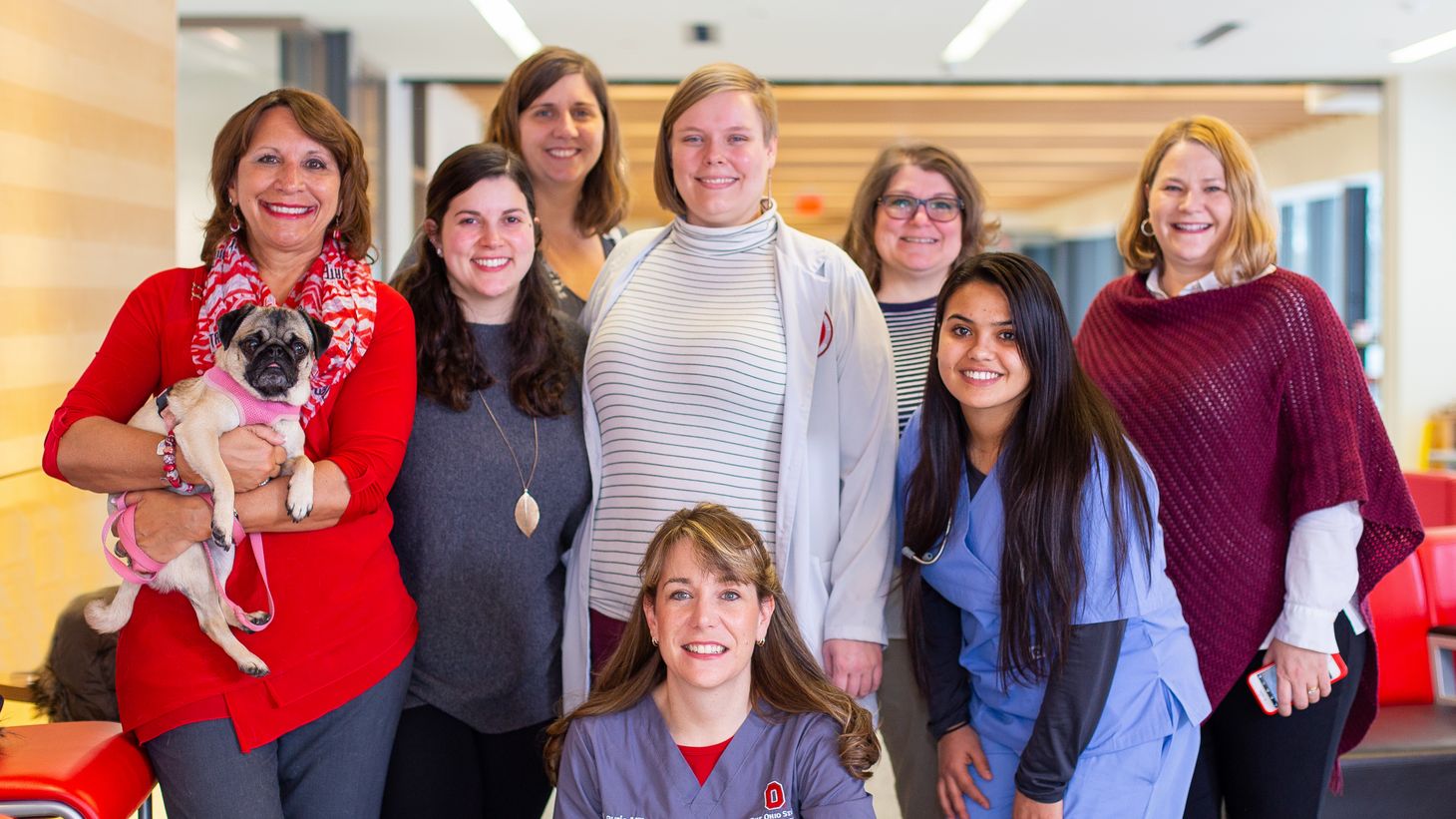 Turning sick care into well care for people and their pets
By Phil Saken
Amidst the barking and panting of seven puppies inside her Columbus home, Donna Cramblett takes deep breaths on her living room sofa and counts backwards from 100 by sevens. Cramblett, 87, is the first recipient of a home visit from the POP (Pet Owner and Pet) Care partnership of The Ohio State University Colleges of Nursing, Veterinary Medicine and Social Work. This innovative, first-of-its-kind program launched in February with support from an Emergent Innovations grant from the Rita & Alex Hillman Foundation.
"The dogs give my mom comfort," said Deborah Catlett, Cramblett's daughter. "They help her out emotionally and give her something to do because she pets them and it takes her mind off a lot of different things.
"This is a great idea to have this program. There are a lot of older people that have pets that they can't get out, or they can't get anybody to take care of their pets, but they need them. They need them for emotional support."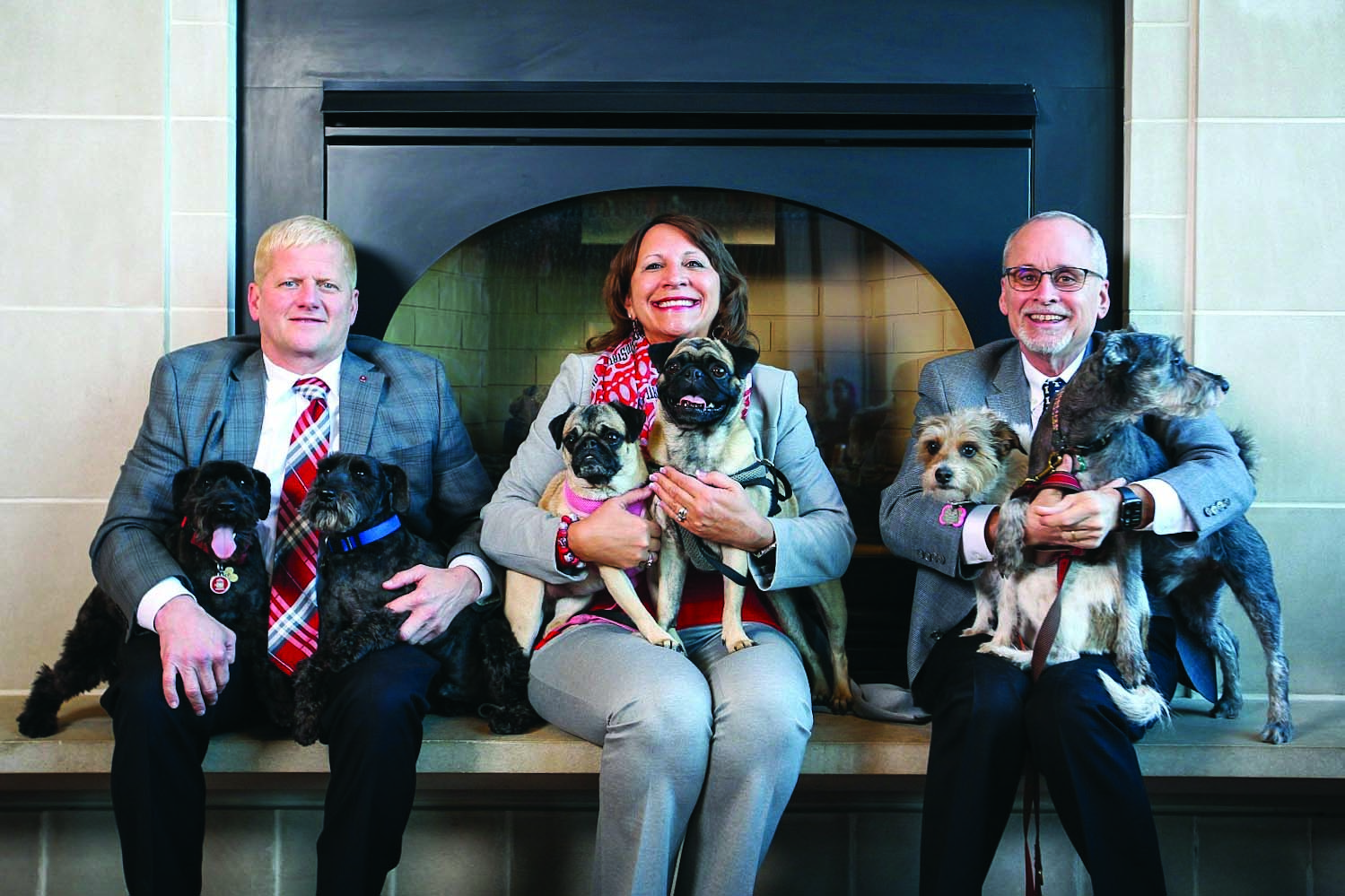 POP Care creates a nurse practitioner-led, interprofessional team to bring proactive, holistic well care to homebound adults with multiple chronic conditions and their pets. While nurse practitioner and social work students – supervised by faculty – perform examinations and evaluations on patients like Cramblett, veterinary medicine students and faculty can dive into the health history of animals living at the home, including updating vaccinations.
"This is a five-year dream come to fruition," said Bernadette Melnyk, PhD, RN, APRN-CNP, FAANP, FNAP, FAAN, vice president for health promotion, university chief wellness officer and dean of the College of Nursing, who is the creator of POP care and principal investigator for this grant. "We currently live in a reactive, sick-care healthcare system. People get sick, they come in, get treated. But we have to turn sick care into well care, and we have to optimize people and pets' health to the greatest extent that we can.That's the intent of POP Care: to improve the health and well-being of these older adults and their beloved pets."
This interprofessional model borrows from the "One Health" concept endorsed by the Centers for Disease Control and Prevention, which suggests that the health of people can be directly connected to the health of the animals and environment around them. In POP Care, the pets are integrated into the people's plan of care and the people are integrated into the pets' plan of care.
"We know from research that the human-animal bond – especially for our older neighbors who live by themselves – is beneficial to both parties' well-being," said Laurie Millward, DVM, MS, DACVP, assistant professor in the College of Veterinary Medicine, who also leads outreach efforts for the college, "so we are helping integrate the healthcare of the pet with that of the humans who love them, and it is our hope that by merging those two, we help enhance the health and well-being of both."
Participating students and faculty from the College of Social Work are assessing social determinants of health, including access to nutritious food, transportation and opportunities to engage with others socially in order to connect patients to resources that can help address those needs.
"This program can change the way we educate students and care for underserved populations in our communities," said Holly Dabelko-Schoeny, PhD, associate professor in the College of Social Work, whose research and expertise include testing innovative interventions to support the well-being of older adults. "Clients will have a one-stop shop in their home – access to primary care, social service support and veterinary medicine. We are very excited about learning how both students and clients benefit from this experience."
"Giving students the opportunity to work on a project with other disciplines gives them a chance to see how other disciplines interact with clients in their homes and really build on that interprofessional work," said Katie Klakos, director of field education for the College of Social Work. "The students are learning communication skills, how to be adaptable to whatever needs come at them and how to work with clients in their home environment."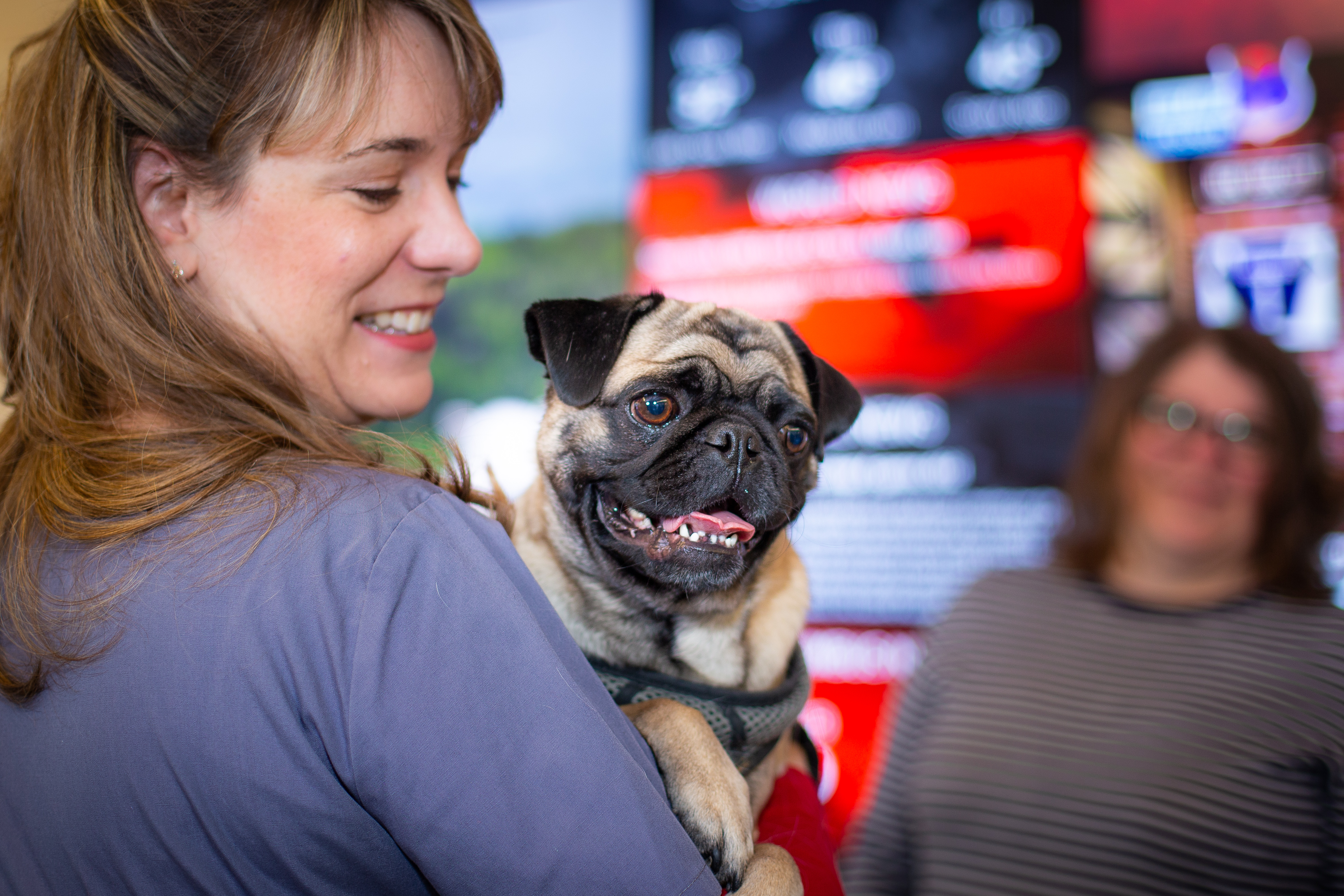 Students participating in this interdisciplinary program are assigned individual patients and provide home care once a week for four weeks. Approximately 60 students from the three colleges will assess 60 households during this pilot program. A final data analysis based on surveys and health outcomes is expected in December.
Melnyk, who herself is a pet owner and mother of a future veterinarian, has grand aspirations for the POP Care model, intending to scale the model across the United States to other universities who have nursing, veterinary and social work colleges.
"When we talk about transforming health and transforming lives, this innovative strategy is the type of creativity so needed in today's healthcare system," Melnyk said. "This collaborative partnership among our health sciences colleges has great potential to change the face of well care, not only for the population of people and pets in our own community, but also to serve as a national model for the country to emulate."
Catlett saw the care provided to her mom and her dogs during the first home visit on that snowy February morning and thought the same thing. "I think this is a great idea to do. I hope it goes everywhere."