Featured Image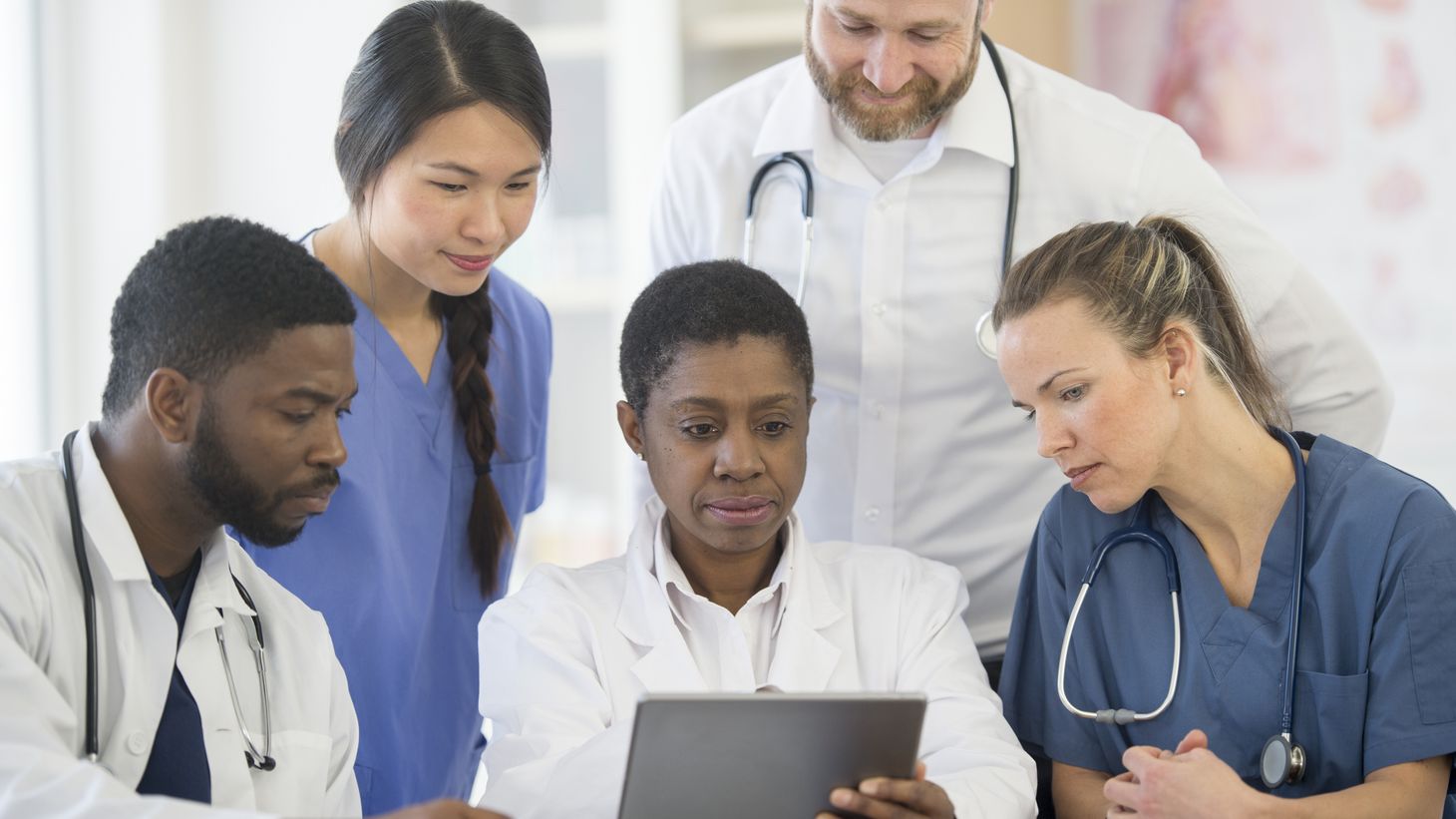 Healthcare Leadership and Innovation Certificate
Are you a healthcare professional in an interprofessional team role seeking to become more marketable in your field, further your education and become an expert in innovation and leadership in healthcare? Would you like to gain the ability to implement strategies in complex adaptive systems to cultivate leadership and innovation initiatives within the healthcare industry?
If any of these characteristics fit what you are looking for, then our Healthcare Leadership and Innovation certificate is exactly what you need to set yourself apart from other leaders in your field.
Upon completion of this certificate program, students will be prepared to:
Systematically apply understanding of evidence-based leadership and innovation theories and principles to leading and evaluating change initiatives in complex, rapidly changing healthcare environments.
Implement coaching and mentoring programs for healthcare team members, including train-the-trainer approaches.
Lead interprofessional healthcare teams in a variety of settings within an overall emphasis on implementing innovative solutions to persistent healthcare system problems.
The Healthcare Leadership and Innovation certificate consists of 12 credit hours (four courses) offered completely online and is designed to be able to be completed in as little as two semesters. At the completion of the program, you will earn an academic certificate from The Ohio State University. Three of the four classes required for this certificate are included in the existing College of Nursing Master of Healthcare Innovation (MHI) program, which would allow you to continue on with this content by transferring two courses from the certificate into the master's program.
Online program availability may vary by state. For more information on state authorization requirements and disclosures related to online programs and state licensing board contact information, please visit the State Authorization website.
Application Deadline
Autumn 2023
Opens: January 2
Deadline: June 18
Faculty
Our courses are instructed by world-renowned faculty with a focus on innovation-based and evidence-based practice, innovation leadership in healthcare, coaching/mentoring in achieving success and more.