Scholarship recipient proud to pay forward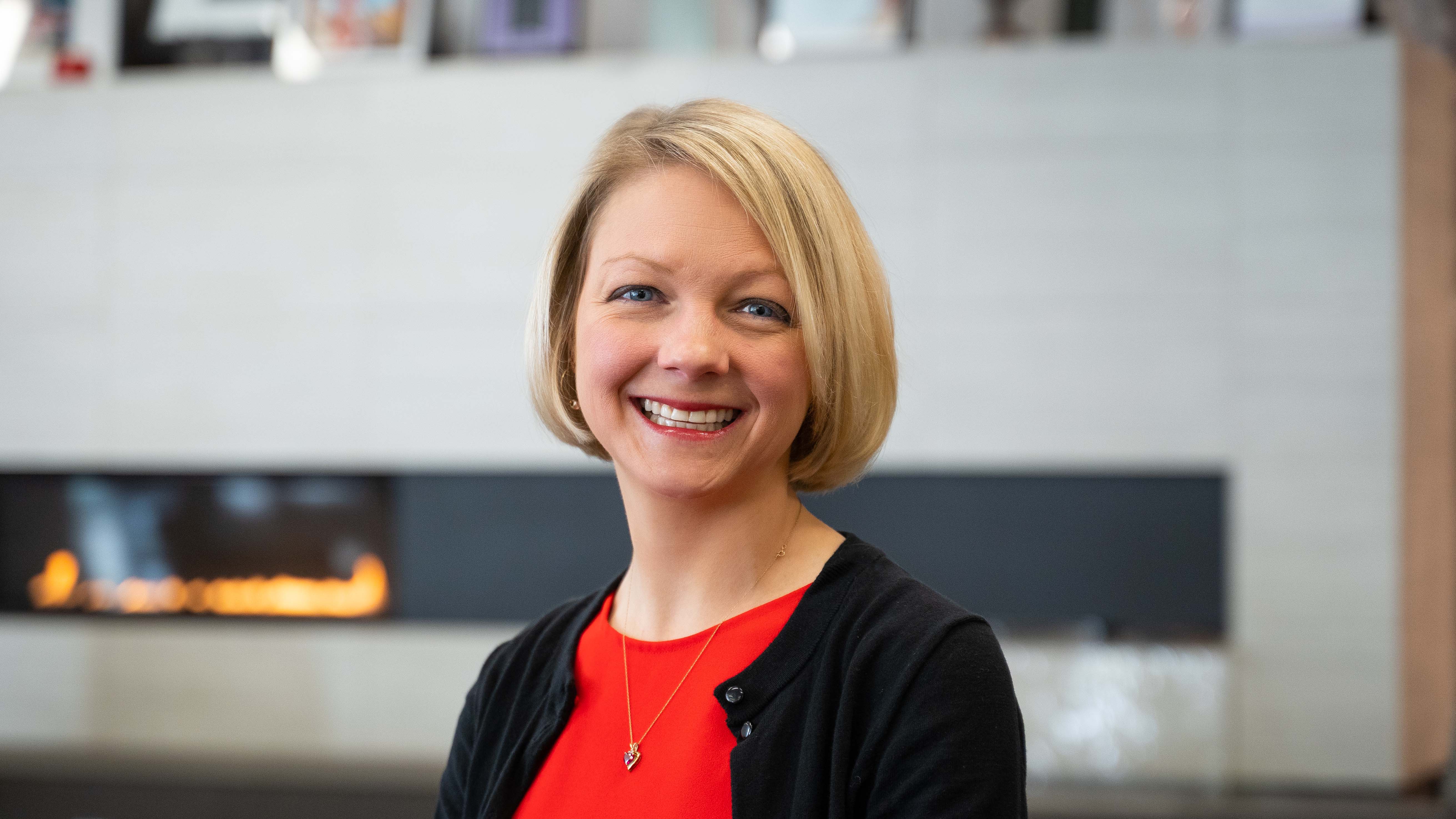 Kaitlyn Kolcun, ('14, '18 MS, '20 DNP) instructor of clinical practice in the College of Nursing, is finishing her DNP and completing a project on educating nurses regarding delirium in hospitalized oncology patients. A native of West Virginia, her dream to attend Ohio State was fueled by her uncle, an alumnus and clinical psychologist.
"I loved Ohio State from the first time I visited as a high school freshman," she said.
Her hard work in high school paid off in the form of a National Buckeye Scholar Scholarship, geared towards high-achieving out-of-state students.
Kaitlyn was undecided when she arrived on campus as an undergraduate. "I thought physical therapy might be right," she said. But her participation as an Ohio State cheerleader resulted in an injury that required PT. "I hated doing the exercises!" she said, laughing. "I thought, 'how can I convince anyone else to do these when I don't want to?'"
Instead, she was attracted to nursing through the caring and compassion of the bedside nurses she met through her own injury, as well as her grandfather's battle with sarcoma. 
She pursued specialties in oncology and gerontology and worked as a patient care assistant at the Wexner Medical Center. She appreciated the academic scholarships that she received, which allowed her to work for experience more than financial need.
When she completed her BSN, she began fulltime work on the progressive care unit at The Ohio State University Comprehensive Cancer Center – Arthur G. James Cancer Hospital and Richard J. Solove Research Institute, transitioning to the new building in 2014. Within her first year, she discovered another passion: teaching.
"They were hiring so many nurses so quickly that I had the opportunity to train new nurses after just a year," she said. "I loved training new nurses and working with clinical nursing students. It made my day feel so much more worthwhile."
She brings that passion to the College of Nursing. "My favorite part of teaching is watching students grow," she said. "Seeing them learn what being a nurse means is so rewarding."
She is also making sure future students have the same opportunities that she had by giving to student scholarship funds.
"The scholarships meant so much to me," she said. "As a hard-working student and something of a perfectionist, they made me feel like my hard work was rewarded. They helped me continue to work hard. I want to support that for other students."
---
Ways to give
There are so many ways to give back to the College of Nursing! Every gift, large or small, helps our students and our college grow.
For more information, visit go.osu.edu/givetonursing.
Thank you for your generous support.