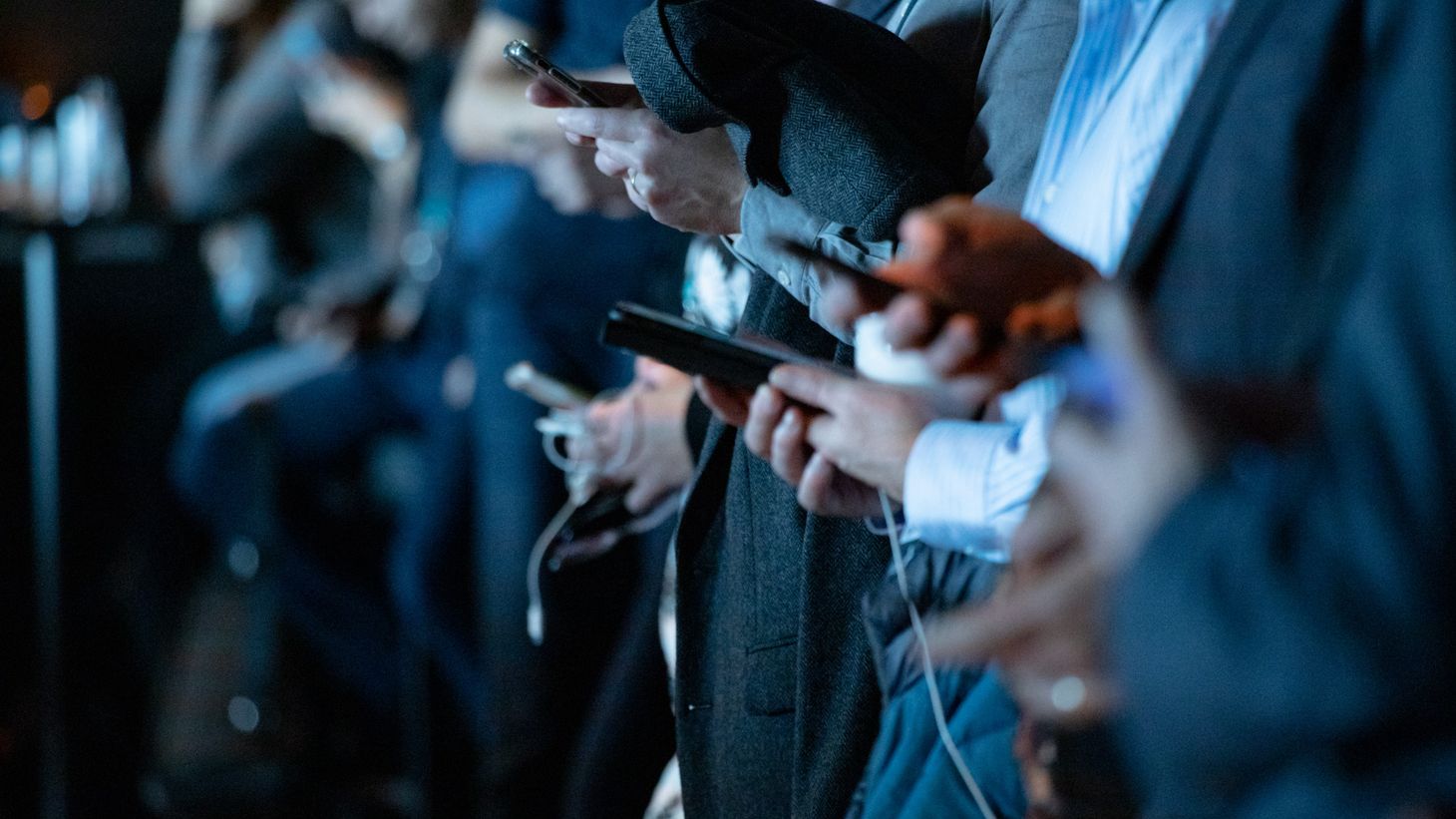 Social Media and Youth: Time Well Spent? Or Lost Time?
by Pat Ford-Roegner
Each generation's youth strives to confound their adult counterparts, keeping them in the dark. Previous generations used pig Latin, locked diaries, handshakes, comic books, rap music, playing records backwards; you name it. What stands out today is the worldwide for-profit tech industry engaged in creating new communication platforms with regularity to confound older people and entice teens and young adults.
The debate rages as to whether social media tools have a positive or negative effect on the mental health of adolescents and early twenty-somethings. The pandemic has only added fuel to the fire. Social media platforms aren't going anywhere; by the end of 2021, there were three billion active monthly users of social media around the world, and activity continues to grow.
The Pew Research Center has been surveying U.S. teens on social media and technology since 2014. In 2012, 71% had access to a smartphone; that grew to 95% of teens in 2018. And 45% say they are online almost constantly. Facebook was once the dominant platform; now YouTube, Instagram, Snapchat and TikTok occupy sizable chunks of the space. The recent Surgeon General advisory reports teenagers' time in front of the screen for non-school activities doubled from 3.8 hours to 7.7 hours per day in the last year. There is even an acronym referring in part to constantly checking the smartphone known as FOMO (Fear Of Missing Out).
"Social media addiction" is the subject of numerous studies. The Mayo Clinic says on the positive side, "social media allows teens to create online identities, communicate with others and build social networks … However, social media can also negatively affect, distracting them, disrupting their sleep and exposing them to bullying, rumor spreading [and] unrealistic views of other people's lives." Congressional hearings last year explored the impact of social media on youth mental health, with the elephant in the room being the potential for regulatory reforms that could lead to changes in the name of social responsibility.
On December 6, 2021, U.S. Surgeon General Vivek Murphy, MD issued a new advisory to highlight the urgent need to address youth mental health exacerbated by the restrictions needed to fight COVID-19 and its Omicron variant. Six major recommendations included the following:
Increase timely data collection and research to identify and respond to youth mental health needs more rapidly. This includes more research on the relationship between technology and youth mental health, and technology companies should be more transparent with data and algorithmic processes to enable this research. (emphasis added)
The debate regarding the impact of social media on the general health and well-being of young people is now front and center in the minds of population health leaders. The Surgeon General's advisory calls on technology companies "to step up and take responsibility for creating a safe digital environment for children and youth" and, as research efforts continue, to "allow a broad range of researchers to access data and previous research instead of proving access to a privileged few."
Diverse entities including the U.S. Surgeon General, Mayo Clinic, Psychology Today, American Academy of Pediatrics, Sesame Street in Communities and the Dove Company offer suggestions to adults and teenagers on how to handle social media's impact on their lives. Groups such as the Young Adult Library Services Association offer online safety courses that suggest educating the adults around you to engage in real conversation. The federal Substance Abuse and Mental Health Services Administration (SAMSHA) offers families and youth several apps to address ways to handle bullying, suicidal thinking and addiction.
Amanda Purington, director of evaluation and research for ACT for Youth at Cornell's Social Media Lab, says: "I believe the key is to help youth maximize the benefits while minimizing risks, and we can do this by educating youth about how to use social media in ways that are positive, safe and pro-social." Communication between families, health providers and youth remains critical – it is the "how" that remains key.
The Ohio State University College of Nursing is exploring that technological "how" in different and innovative ways. Associate professor and Stress Science Lab director Jodi Ford, PhD, RN co-leads a team of research investigators testing a housing-first intervention linked to opioid prevention services for homeless youth. Graduate student mentors assigned to each youth provide 24/7 access for communication and guidance. The young people are taking advantage of being in touch with their mentors, who are successful and closer to their age group.
Assistant professor Lisa Militello, PhD, MPH, RN continues to explore how cognitive-behavioral therapy and technology can be used to promote health behavior change. She worked with software companies to develop ways to deliver simple triggers through text messaging to families with overweight and obese children. Militello wants to find ways to optimize the interaction between pediatric clinical care and health information technology. In a soon-to-be-published article in Advances in Family Practice Nursing, she and her colleague highlight several key points and resources for parents and researchers on the topic.
Expanding our understanding of how technology and social media impact youth mental health – and where opportunities for intervention, re-education and empowerment exist – will help young and old manage both the influence of these platforms and alignment around how they can be most effectively used. The pandemic made FOMO very real for many young people, and IMHO (in my humble opinion), we can't just SMH (shake my head) at this issue. We need to be HTH (here to help) so that it's NBD (no big deal), and then we know we've acted FTW (for the win).
---
Pat Ford-Roegner, RN, MSW, FAAN has previously served as Region IV director at the U.S. Department of Health and Human Services, chief executive officer at the American Academy of Nursing and health policy expert for Amplify Public Affairs.
---
Citations: