Image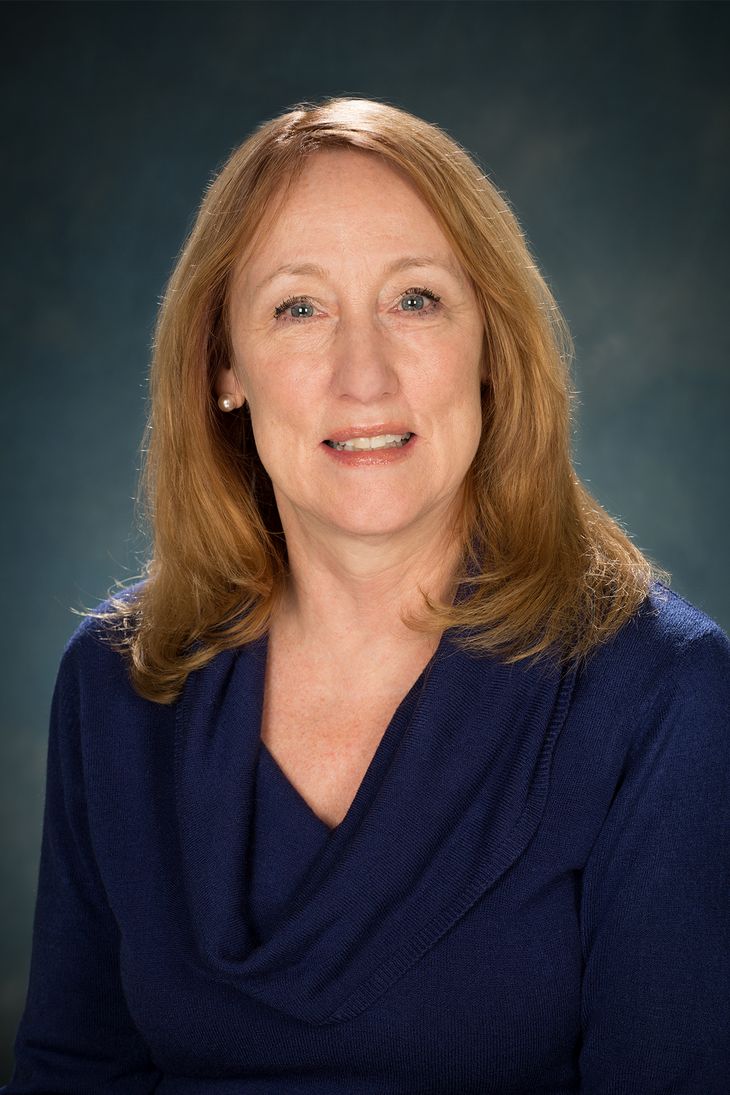 Director, Undergraduate Honors Program
Address (Line 2)
1585 Neil Avenue
Research Interest 
Dr. Tate's research focuses on improving patient and family experiences during and following critical illness. She is particularly interested in cognitive and psychological sequelae of critical illness. She has expertise in symptoms experienced by critically ill patients; with expertise in care of critically ill older adults. In addition, she has expertise in qualitative and mixed methods research.
Dr. Tate is actively involved in interdisciplinary organizations focused on critical care and has leadership position within the American Thoracic Society and the Society for Critical Care Medicine. She is committed to the development of successful research collaborations. And she is devoted to the development of future nurse scientists working with students at both the undergraduate and graduate levels.
Choi, J., Son, Y, & Tate, JA (In Press) Exploring Positive Aspects of Caregiving in Family Caregivers of Adult ICU Survivors from ICU to Four Months Post-ICU Discharge. Heart and Lung.
Tate, JA, Choi, J. (In Press) Positive Appraisal of Caregiving Experience in Family Caregivers of Intensive Care Unit Survivors: A Qualitative Analysis. American Journal of Critical Care
Tate, JA, Newtz, C, Ali, A, Happ, MB. (In Press) Advancing Patient-Centered Communication Content for Undergraduate Nursing Students: Student SPEACS. Nurse Educator.
Lawson, TN, Tan, A, Thrane, SE, Happ, MB, Mion, LC, Tate, JA, Balas, MC. (In Press) Factors Associated with the Transition to Physical Restraint Use in Critically Ill Adults. American Journal of Critical Care.
Choi, J, Lingler, JH, Happ, MB, Donahoe, M, Hoffman, LA, Tate, JA. (2018). Home discharge following critical illness: A qualitative analysis of caregiver experience. Heart and Lung: The Journal of Acute and Critical Care, 47(4) 401-407.
Tate, JA & Happ, MB. (2018). Qualitative secondary analysis: A case exemplar. Journal of Pediatric Health Care, 32 (3), 308-312. doi:10.1016/j.pedhc.2017.09.007.
Choi, J, Campbell, ML, Gelinas, C, Happ, MB, Tate, JA, Chlan, L. (2017). Symptom assessment in non-vocal or cognitively impaired ICU patients. Heart & Lung: The Journal of Acute and Critical Care, 46(4), 239-245.
Weiss, CH, Krishnan, JA, Au, DH, Bender, BG, Carson, SS, Cattamanchi, A, Cloutier, MM, Cooke, CR, K10, George, M, Gerald, JK, Gerald, LB, Goss, CH, Goul, MK, Hyzy, R, Kahn, JM, Lederer, DJ, Mittman, BS, Mosesón, E, Mularski, RA, Patel, SR, Parthasarathy, S, Rand, CS, Redeker, NS, Reiss, TF, Riekert, KA, Rubenfeld, GD, Tate, JA, Renda S, Wiener, RS, Wilson, KC, & Carey C. Thomson, CC. (2016) An Official American Thoracic Society Research Statement: Implementation Science in Pulmonary, Critical Care, and Sleep Medicine. American Journal of Respiratory and Critical Care, 194(8), 1015-1025.
Choi, J., Tate, JA, Donahoe, MP, Ren, D, Hoffman, LA, & Chasens, ER. (2016). Sleep in family caregivers of ICU survivors for two months post-ICU discharge. Intensive and Critical Care Nursing, 37, 11-18.
Choi, J., Tate, JA, Rogers, MA, Donahoe, MP, & Hoffman, LA. (2016). Depressive symptoms and anxiety in intensive care unit (ICU) survivors after ICU discharge. Heart & Lung: The Journal of Acute and Critical Care, 45(2), 140-146.
Gamertsfelder, EM, Seaman, JB, Tate, JA, Happ, MB. (2016). Prevalence of advanced directives among hospitalized older adults. Journal of Gerontological Nursing. 42(2), 34-41.
Choi, J & Tate, JA. (2018) Risk of post-traumatic stress disorder in family caregivers of neuroscience intensive care unit patients. Journal of Emergency and Critical Care Medicine.
Bauer, P & Tate, JA. (2018) Waiver of informed consent for emergency research. Critical Connections.
Tate, JA, Balas, MC. (2018). The Confusion Assessment Method for the ICU. Best Practices in Nursing Care to Older Adults. "Try This" series. Sponsored by John A. Hartford Foundation Geriatric Nursing Institute (on-line publication).
Happ, MB, & Tate, JA. (2017). Family caregiving in critical illness: Research opportunities and considerations. Western Journal of Nursing Research, 39(9), 1219-1221.
Principal Investigator

4/15/2019 – 3/31/2021
National Institute on Aging – R03
A Problem Solving Intervention for Post-ICU Cognitive Impairment in Older Adults.

2018 - 2020
University Institute for Teaching and Learning
Implementing StudentSPEACS in the RN-to-BSN and Graduate Entry Nursing Programs

2016 - 2019
American Nurses Foundation
Adapting to Cognitive Dysfunction after Critical Illness: Testing the Post ICU Problem-Solving (PIC-UPS) Program

Co-Investigator

1/2019 – Present
Parent-Delivered Reiki Therapy For In-The-Moment Symptom Management With Developmentally Delayed Adolescents Receiving Palliative Care: A Randomized Controlled Trial.
National Palliative Care Research center
PI: Thrane

2016 – 2018
Helping Older Persons Emerge Stronger (HOPES) After Intensive Care Unit Admission.
Select Medical.
PI: Balas, Michele
News
by Pat Ford-Roegner
Lurking right behind the COVID-19 pandemic is another major killer: the seemingly unstoppable incidences of violence by Americans on one another. Most recently, we witnessed senseless shootings in areas including Atlanta, Austin, Boulder, Chicago, Columbus, Indianapolis, Kenosha, WI and Orange County, CA. Major cities are experiencing a steep rise in gun violence. My hometown of Philadelphia reels daily from violence. Innocent children are frequent victims.
The events themselves are horrific, but only part of the story.
OHIO-Nurses are up against major obstacles every day: workplace violence; burnout; unsafe staffing; COVID-19; and other traumatic events. Many of these have a lasting impact that go beyond the bedside, leading to moral injury within the profession. Moral injury, often described as a consequence of continual acts that go against one's morality, is a phenomenon sweeping the profession, which is why the Ohio Nurses Foundation announced today the winners of a $100,000 award to support important research on moral injury in nursing.
Calendar