Image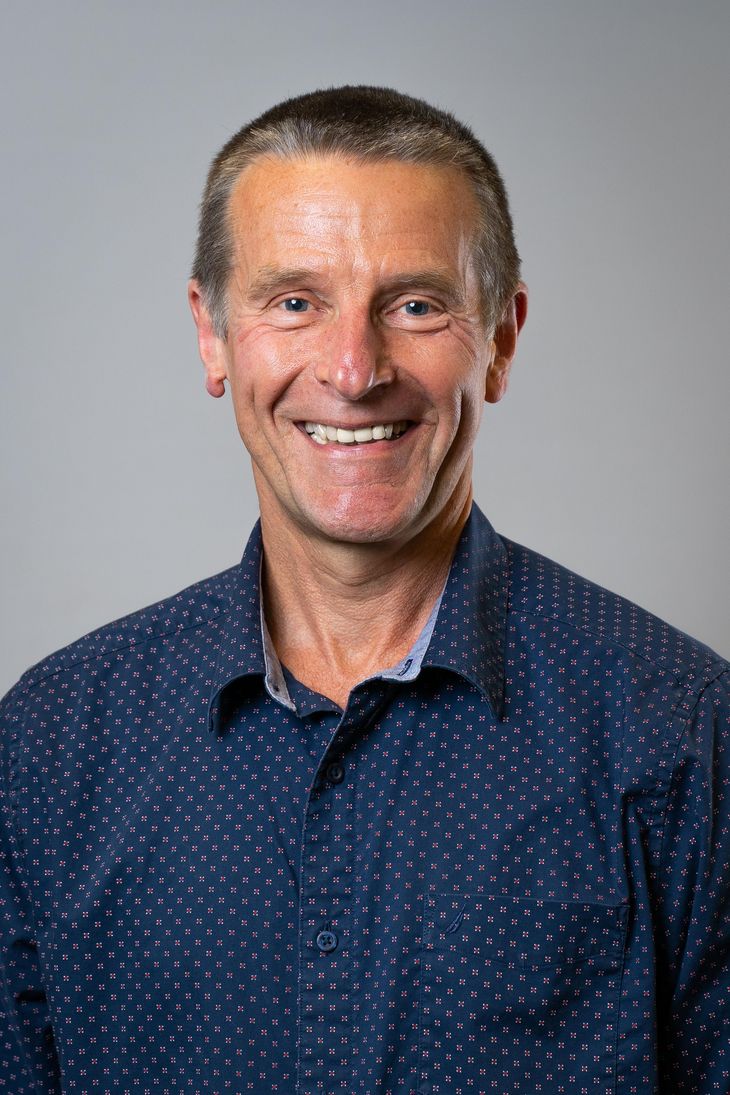 Credentials
B.Sc.(Pharm), MA, PhD
Address (Line 2)
1585 Neil Avenue
Research Interests
Dónal O'Mathúna has research interests in both healthcare ethics and evidence-based practice. In the latter area, has has been actively involved in the Cochrane Collaboration, and was the director of Cochrane Ireland from 2014 to 2017 (ireland.cochrane.org/). This role involved developing and conducting systematic review training in Ireland and the UK. He has co-authored six Cochrane systematic reviews and published peer-reviewed articles on evidence-based practice.
His ethics research has focused on disasters and humanitarian crises, in particular examining ethical issues in disaster research. From 2012 to 2016, he led an EU-funded COST Action on Disaster Bioethics (DisasterBioethics.eu) and contributed to ethics initiatives with the World Health Organization, UNICEF and UNISDR. As the director of the Center for Disaster & Humanitarian Ethics (ge2p2.org/cdhe), he is developing practical tools and support strategies that facilitate reflection on ethical issues in humanitarian research. He has spoken and published widely in bioethics, including co-editing Disaster Bioethics: Normative Issues When Nothing is Normal (Springer, 2014) and writing Nanoethics: Big Ethical Issues with Small Technology (Bloomsbury, 2009).
Dónal O'Mathúna, "The dual imperative in disaster research ethics," in the SAGE Handbook of Qualitative Research Ethics. Edited by Ron Iphofen and Martin Tolich, pp. 441-454. London: SAGE, 2018.

Anna-Marie Greaney and Dónal P. O'Mathúna, "Patient Autonomy in Nursing and Healthcare Contexts," in Key Concepts and Issues in Nursing Ethics. Edited by P. Anne Scott, pp. 83-99. Springer International Publishing, 2017.

Dónal O'Mathúna and Chesmal Siriwardhana, "Research ethics and evidence for humanitarian health," Lancet, 390.10109 (18 November 2017): 2228-9. DOI: 10.1016/S0140-6736(17)31276-X

Signe Mezinska, Péter Kakuk, Goran Mijaljica, Marcin Waligóra and Dónal O'Mathúna, "Research in disaster settings: A systematic qualitative review of ethical guidelines," BMC Medical Ethics 17.1 (2016):1-11. doi: 10.1186/s12910-016-0148-7. URL: http://www.biomedcentral.com/1472-6939/17/62

Harald Veen, Ian Norton, … Dónal O'Mathúna, et al. Management of Limb Injuries During Disasters and Conflicts. Geneva: ICRC, WHO and AO Foundation, 2016. https://icrc.aoeducation.org/

Gabrielle Berman, Jason Hart, Dónal O'Mathúna, Erica Mattellone, Alina Potts, Clare O'Kane, Jeremy Shusterman, & Thomas Tanne, What We Know about Ethical Research Involving Children in Humanitarian Settings: An Overview of Principles, the Literature and Case Studies. Innocenti Working Paper No. 2016-18, UNICEF Office of Research, Florence, 2016. https://www.unicef-irc.org/publications/849

Imelda Coyne, Dónal P O'Mathúna, Faith Gibson, Linda Shields Edith Leclercq and Greg Sheaf. "Interventions for promoting participation in shared decision-making for children with cancer." Cochrane Database of Systematic Reviews 2016, Issue 11. CD008970. doi: 10.1002/14651858.CD008970.pub3

Anne Matthews, David M. Haas, Dónal P. O'Mathúna and Therese Dowswell, "Interventions for Nausea and Vomiting in Early Pregnancy," Cochrane Database of Systematic Reviews 2015, Issue 9. doi: 10.1002/14651858.cd007575.pub4

Peter Novitzky, Alan F. Smeaton, Cynthia Chen, Kate Irving, Tim Jacquemard, Fiachra O'Brolcháin, Dónal O'Mathúna, & Bert Gordijn, "A Review Of Contemporary Work On The Ethics Of Ambient Assisted Living Technologies For People With Dementia," Science and Engineering Ethics 21.3 (2015): 707-765. DOI: 10.1007/s11948-014-9552-x

Dónal P. O'Mathúna, "Research Ethics in the Context of Humanitarian Emergencies," Journal of Evidence-Based Medicine 8.1 (2015): 31-35. doi: 10.1111/jebm.12136 Available at: http://onlinelibrary.wiley.com/doi/10.1111/jebm.12136/epdf

Dónal O'Mathúna, "Autonomous Fighting Machines: Narratives and Ethics," in The Palgrave Handbook of Posthumanism in Film and Television. Edited by Michael Hauskeller, Thomas D. Philbeck and Curtis D. Carbonell, pp. 141-149. Palgrave Macmillan, 2015.

Dónal P. O'Mathúna, "Ethical Considerations for Evidence Implementation and Evidence Generation," in Evidence-Based Practice in Nursing & Healthcare: A Guide to Best Practice, 3rd ed. Edited by Bernadette Melnyk and Ellen Fineout-Overholt, pp. 515-530. Philadelphia: Wolters Kluwer, 2015.

Dónal P. O'Mathúna and Ellen Fineout-Overholt, "Critically Appraising Quantitative Evidence for Clinical Decision Making," in Evidence-Based Practice in Nursing & Healthcare: A Guide to Best Practice, 3rd ed. Edited by Bernadette Melnyk and Ellen Fineout-Overholt, pp. 87-138. Philadelphia: Wolters Kluwer, 2015.

Matthew Hunt, Lisa Schwartz, John Pringle, Renaud Boulanger, Elysée Nouvet, Dónal O'Mathúna, & participants of the Humanitarian Healthcare Ethics Forum, "A Research Agenda for Humanitarian Health Ethics," PLOS Currents Disasters (August 2014): Edition 1. doi: 10.1371/currents.dis.8b3c24217d80f3975618fc9d9228a144 http://currents.plos.org/disasters/article/a-research-agenda-for-humanitarian-health-ethics/

Dónal P. O'Mathúna, "Christian Bioethics and the Bible," Christian Bioethics 20.2 (August 2014): 246-259 doi: 10.1093/cb/cbu017.

Post-research ethics analysis: A tool for sharing lessons-learnt from health
research in humanitarian crises. Funder: Research for Health in Humanitarian
Crises (R2HC). (Principal investigator)
2016-2017: R2HC Ethical Framework Review and Revision. Funder: Enhanced Learning
and Research for Humanitarian Assistance (ELRHA). (Co-principal investigator)
2014-2017: Convenor of Cochrane Ireland. Coordinate and develop Cochrane activities on
the island of Ireland. Funder: Health Research Board of Ireland and the R&D
Office of the HSC Public Health Agency of Northern Ireland. (Principal
investigator)
2014: Clinical and economic systematic literature review to support the Paediatric
Early Warning Score (PEWS) clinical guideline being developed for the Irish
health system. Funder: Irish Department of Health. (Co-investigator)
2012-2016: COST Action IS1201: Disaster Bioethics – addressing ethical issues triggered by
disasters. Funder: European Cooperation in Science & Technology, Brussels.
(Chair and Principal Investigator)
News
First-ever BSN rankings by U.S. News & World Report released
U.S. News & World Report's inaugural rankings of the nation's Bachelor of Science in Nursing (BSN) degree programs places The Ohio State University College of Nursing among the best in the country.
By Drs. Jacqueline Hoying and Inga Zadvinskis
Calendar