Featured Image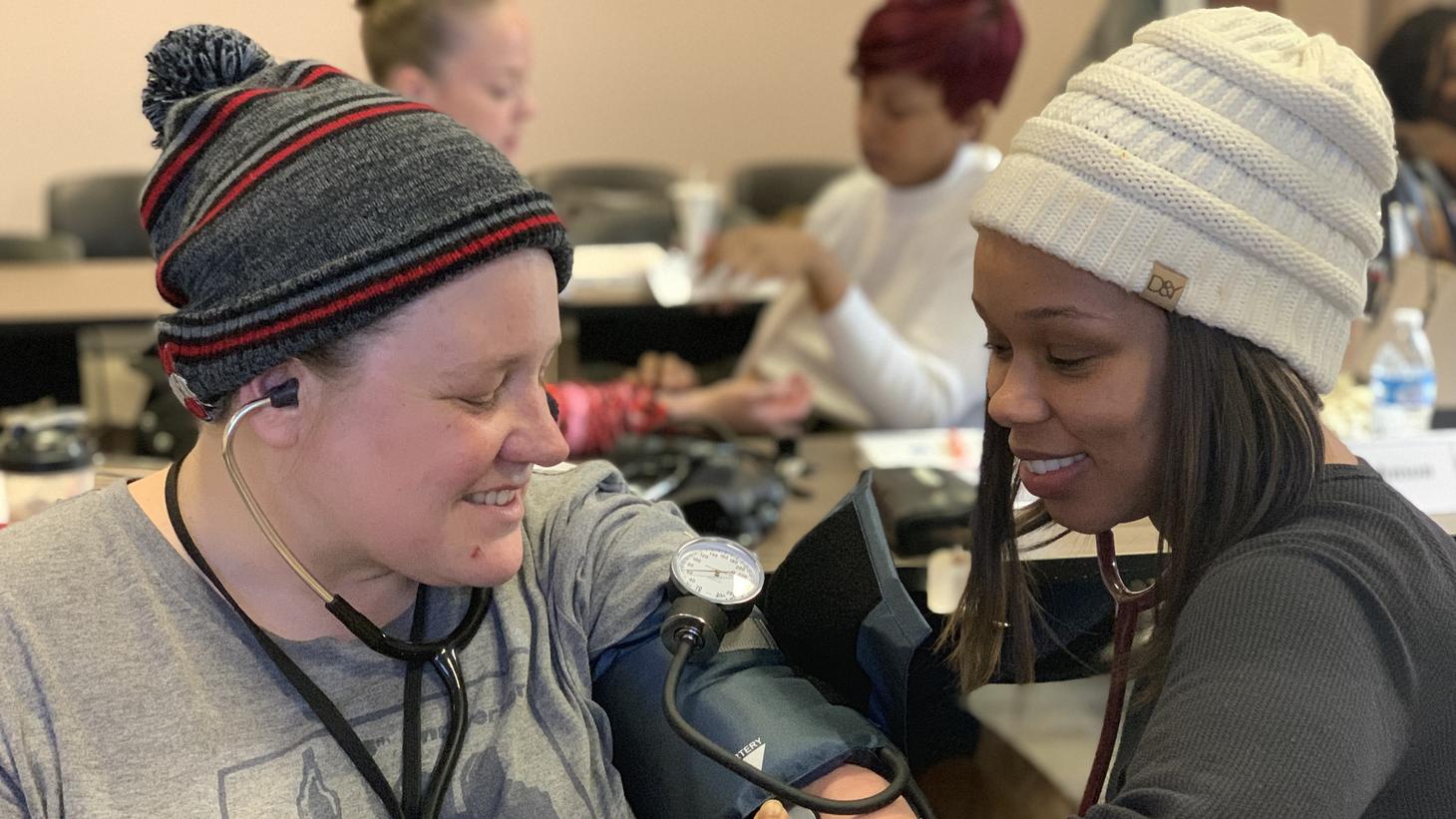 Making a difference in the real world
How the College of Nursing is preparing Community Health Workers to improve public health problems from infant mortality to chronic health conditions in local healthcare deserts.
By Victoria Ellwood
Some urban communities lack easy access to health care and related services, and their residents may not know where to turn for help. They may have questions about getting a prescription filled, obtaining transportation to their doctor's office, how to properly care for their newborn, or even just what to eat for dinner. All of these issues impact the well-being of individuals who live there.
The College of Nursing is working to close these gaps with its Community Health Worker (CHW) program. The initiative prepares participants to help improve major public health problems, including infant mortality and chronic health conditions. It equips them for jobs in community agencies and hospitals where they will work with individuals from vulnerable neighborhoods to improve their health and well-being.
Community Health Workers are well acquainted with the social determinants of health. "At the end of the day, we all need the same things to be healthy and successful. But your background and where you live can determine what's available to you," said Rachelle Brown, once a teen mom growing up in central Ohio, who is now completing the CHW program.
Brown also works at Buckeye Health Plan, one of the state's largest Medicaid providers. With her CHW certification, she hopes to find more opportunities to positively impact Buckeye Health's members. "I need certification in order to make contacts with health and social service agencies," she explained. "I want to reach as many members as I can."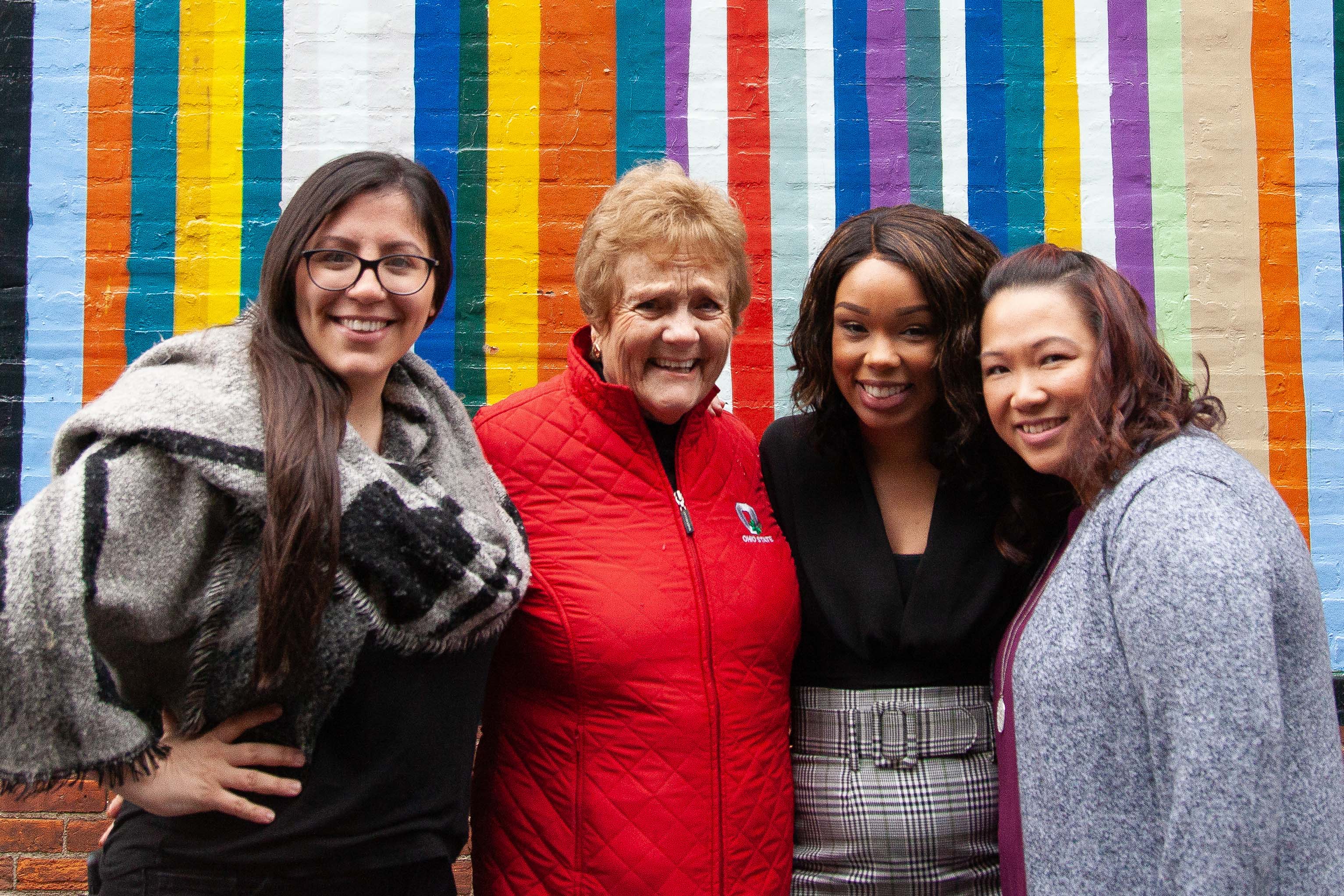 The CHW educational program includes 12 weeks of classes plus 130 hours of clinical training in a social service agency. It is offered by the College of Nursing with classes held at The Ohio State University Wexner Medical Center East Hospital. During the clinical portion of their program, participants work with preceptors in community social service agencies ranging from federally qualified health care centers (FQHCs) and volunteer agencies to community centers and YMCAs.
Upon completion of the required class and clinical hours, they earn certification as a Community Health Worker from the Ohio Board of Nursing. So far, nearly 200 individuals have completed the program and are working in the community.
To be admitted to the CHW program, students must have a background similar to the communities they will serve, explained Julia Donegan, MS, RN, instructor of clinical practice and director of the CHW initiative. "If you have something in common with the folks you're working with, it's easier for them to relate to you. Our participants' biggest advantage is that they have credibility. Their backgrounds give them the ability to sit down with people and communicate effectively."
Some participants, for example, have faced difficult issues themselves, such as substance abuse, poverty or human trafficking. One current trainee is so determined to complete the program that she rides a Greyhound bus from the Dayton area to Columbus for each class.
Participants must have at least a high school diploma and a desire to serve others. They also must have an income that is 150 percent of the poverty level or less, receive medical assistance through Medicaid managed care or receive food assistance such as SNAP. Students are paid an hourly stipend for completing the program.
The College of Nursing endeavor is supported by funding from Franklin County, which recently approved $180,000 for 78 new trainees. In collaboration with the City of Columbus initiative Celebrate One, many of the trainees will be hired to focus on helping combat the area's infant mortality rate.
They can change the world, one person at a time.

Judy Donegan
The CHW program covers an incredibly broad range of material, and is taught by two instructors – Milu Nguyen, BSN, RN and Virginia Nunes Gutierrez, BS, C-CHW. Using discussion, hands-on training and visiting speakers, the classes explore topics including pregnancy, care of infants and children, diabetes, cancers, aging patients, eating disorders, first aid, CPR, stress management, mental illness and addiction, AIDS and HIV, healthy lifestyles, immune disorders, measuring vital signs, medication label-reading and more. Participants receive training from representatives from Franklin County Public Health on how to use Naloxone, a medication that can reverse an opioid overdose, and on how to assess situations where drug overdose might be involved.
"This program is amazing," said Nguyen, who works full time as a public health nurse and teaches the program part time. "Our students are aware of the issues in their own communities and they're passionate about those communities. They care. They want to help. A lot of them have used the resources that they share with others, such as a food pantry or community center. This gives them a real point of connection."
Isi Ikharebha Green, executive director of Physicians Care Connection in Columbus, appreciates the in-depth and compassionate education the Community Health Workers gain. Over the years, she has hired eight people who completed the CHW program. "Our patients feel comfortable opening up to these individuals – they've been through the same things, maybe lived in the same community. They're really able to engage."
Green said her agency works with vulnerable populations, operating a free clinic and a Step One site for healthy pregnancies. "Eighty percent of the issues our clients face are social and 20 percent are medical. The Community Health Worker can help figure out what's most important at the moment, whether that's help with their medication or finding groceries or figuring out what to do if their electricity was just turned off," she said.
Brown, who at the same time is pursuing a bachelor's degree in health care management, says she loves the program. "Everyone in our class has their own background story. Everyone is different, and can relate to the communities where we'll be working," she said. "We share our backgrounds and we learn so much from each other. It's a good place to be."
Donegan added, "It's wonderful to see the participants grow, and be so interested in what they're learning. They know they have something to offer. They can change the world … one person at a time."
Related Articles
The Franklin County commissioners approved more than $1 million Tuesday for crib distributions, health-care efforts and tobacco cessation programs, all aimed at reducing infant-mortality rates.
COLUMBUS, Ohio – On Friday, September 28, The Ohio State University College of Nursing announced new funding for the Community Health Worker Training Program. The Franklin County commissione