Featured Image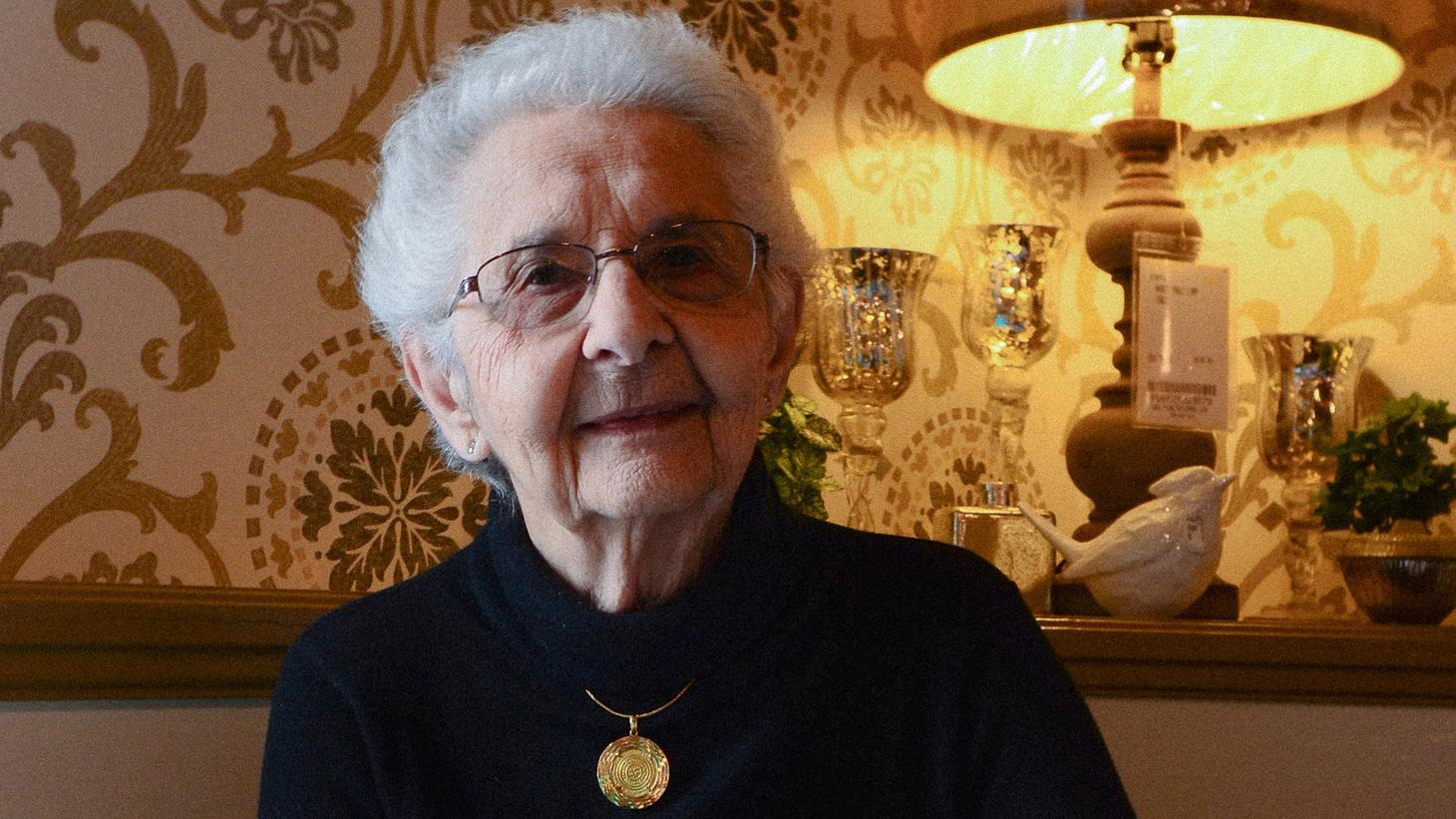 By Susan Neale
Ella Kick is 88 years young. "You've got to keep doing to keep doing," she says, which might explain her schedule: For her church's Society of St. Vincent DePaul, she teaches a class on life skills for disadvantaged people, organizes home visits, and takes part in jail ministry. In her community, she volunteers weekly at the library, and is active as president of Wayne County Retired Public Employees (PERI) and president of her local chapter of Ohio Nurses' Association (ONA). As nursing home ombudsman at Shady Lawn Nursing Home, she visits residents and helps them resolve their complaints. "I like doing that," she says, "because I like old people." Kick also finds time to keep socially well by visiting elderly patients and friends, writing letters, sewing with her friends at Sewing Guild, making dinner and a homemade pie once a week for her niece and baking pizzelle for just about everybody. Giving to others is what Ella Kick does for fun.
She also enjoys telling stories. When asked where she got her dedication to giving to others, she tells this one: One of her early nursing teachers, a nun at St. John's Hospital, gave her young students a stern talk about the great effort they would need to put into their studies and their work caring for patients if they were to succeed as nurses. Solemnly, she added, "We expect you to do this for the rest of your life."
"I thought it was like becoming a nun!" Kick jokes, but it's clear that she took that commitment to heart. Nursing for Ella Kick is not just a job, it's a way of life.
Taking care of others started early for her. Born in 1930 to Italian immigrant parents in Wooster, Ohio, she grew up during the Depression in a two-room house with no running water.
Kick was 7 when her 3-year-old sister died at St. John's Hospital in Cleveland of lymphatic leukemia.
Recently, Kick put down the remarkable story of her life and how she rose from these humble beginnings to being a PhD endowed professor and expert on urinary incontinence in a book, "Ella Care: A Life of Discovery and Adventure in Nursing." The sense of humor that keeps her spirits high rings through in chapters with titles like, "Iron Lungs and the Ukulele," "Columbus and the Perineum," "Escaping and Improvising," and even "Baby Delivering and Baby Making" which tells how she learned about how babies were born by delivering one at age 15.
At that time, she worked as a nurse's aide and cleaned operating rooms at night at Wooster Community Hospital in exchange for room and board. Kick went on to work her way through St. John's nursing school and as a young married woman with children traveled to Columbus to get her BSN. "I saw the handwriting on the wall," Kick relates in her book, "that if you were going to get anywhere in nursing you were going to have to have a bachelor's degree at least." She earned a Master's in Nursing at Ohio State in 1968 and, in 1985, a PhD at Indiana University.
"if you're going to be a nurse, you need to be a lifelong learner," she says, and urges nursing students to read about ethics and laws governing nursing and belong to professional organizations. "So many nurses don't know our history," she adds. The glimpse of past nursing practices from her book could help many future nurses understand how much their profession has changed.
In fact, when Kick was at Ohio State for her Master's degree, gerontology, the subject she wanted to specialize in, wasn't taught there yet. Dean Newton asked professor Wilda Chambers to mentor Kick, and Kick's research into bedsores lead to research in urinary incontinence. Her pioneering work in that area earned her the nickname "The Urinary Incontinence Queen," and drew the attention of the Procter & Gamble Company, who hired her to help develop incontinence products.
"I've lectured on that subject in every state except Alaska and Hawaii," Kick says, and she has taught gerontological nursing at several colleges and universities, often blazing the trail and writing the curriculum. At other times she's written groundbreaking policies and procedures concerning geriatric patients for nursing homes and public agencies. Kick doesn't mind tackling a tough job that's never been done before and getting it done; that's what she calls "acting like a nurse," or sometimes, with a twinkle in her eye, "doing it the Kick way."
---
Ella Care: A Life of Adventure and Discovery in Nursing by Ella Kick PhD, RN is available on Amazon.