Featured Image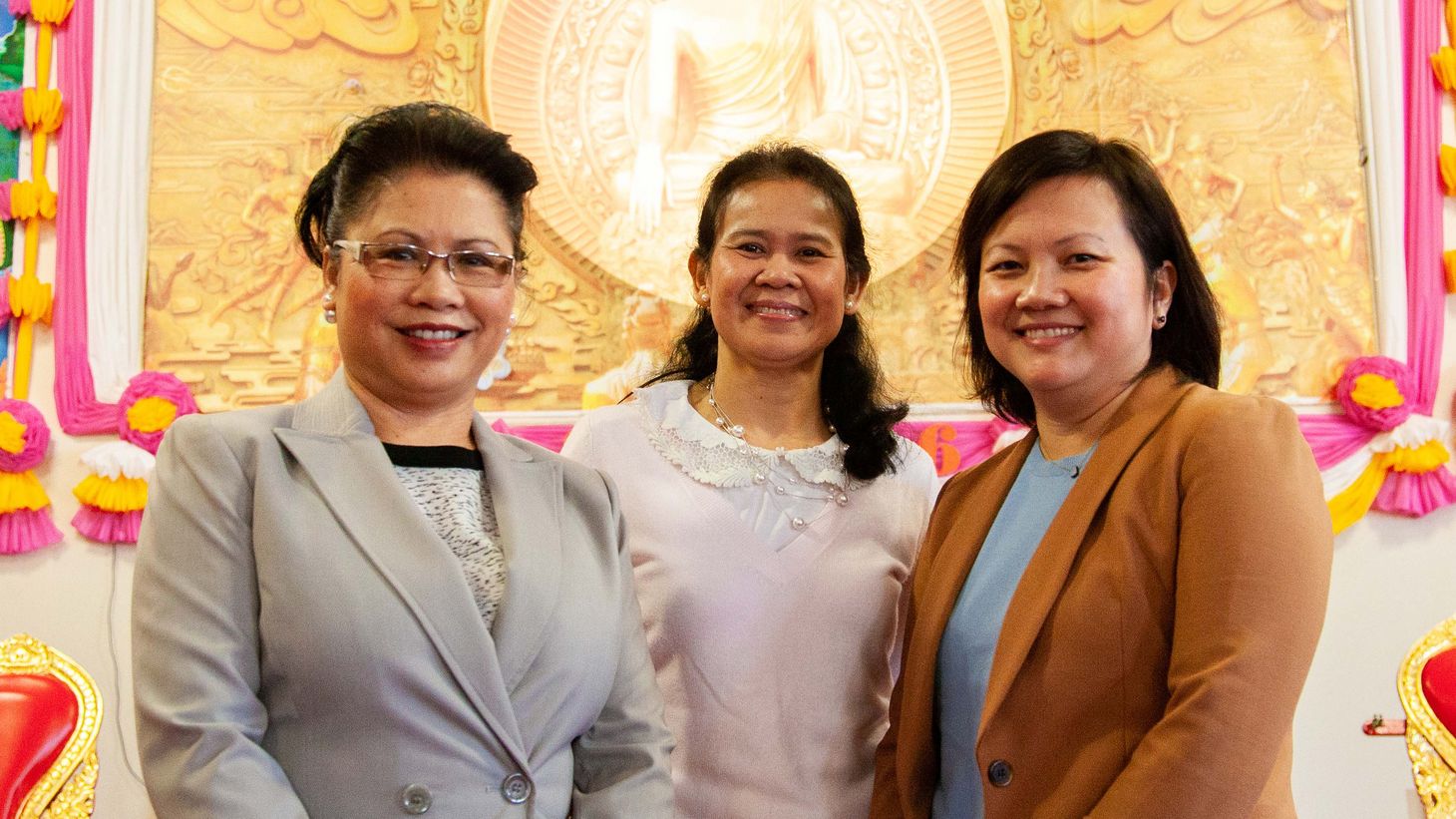 The Importance of Breast and Cervical Cancer Screening
A study of a novel approach to improve the health of Southeast Asian immigrant and refugee women garnered $1.7 million in funding from the American Cancer Society. Here's how it works.
By David Gerad
While rates for breast and cervical cancer in the U.S. have remained stable or steadily declined in the past two decades in most racial and ethnic populations, Southeast Asian women have experienced a steady increase in these cancer incidences. Cancer, specifically cervical and breast cancer, is the leading cause of death for Southeast Asian refugee and immigrant women within the Lao, Vietnamese and Cambodian populations. Despite evidence indicating that regular screening through mammography and Pap testing reduces breast and cervical cancer mortality, these populations continue to have significantly low rates of testing.
With an opportunity to make a significant impact in cancer prevention in the Lao, Vietnamese and Cambodian populations, The Ohio State University College of Nursing's Jennifer Kue, PhD, assistant professor in the Center for Healthy Aging, Self-Management and Complex Care and director of the Office of Global Innovations, hopes to use evidence to increase early detection, when treatment is most successful, among women in these populations.
"There are cultural barriers that prevent women in the Southeast Asian population from getting screened," Kue said. "Not only is it a lack of knowledge and awareness about screening, misconceptions about the screening procedures or fear of knowing the results, but also, there's a language gap, access to healthcare, and lack of insurance. Many of these women also didn't grow up getting regular screenings; rather, they only sought medical attention after feeling sick, not before."
In October 2018, the American Cancer Society awarded Kue a $1.7 million, five-year grant to fund the "Intergenerational Refugee and Immigrant Cancer Screening Project." The goal of this research is to utilize culturally-relevant, tailored navigation intervention delivered through bilingual and bicultural Community Health Advisors (CHAs) to increase age-appropriate breast and cervical cancer screening among intergenerational women (mother-daughter dyads) within the study population.
"We're using a tailored approach to inform women in these populations because it sends them an individualized and personal message to encourage them to get screened," Kue said. "In addition to the tailored messages, we're using the intergenerational family approach because evidence shows that receiving a personal message from your daughter or niece, for example, increases the overall rate for screening."
The Tailored Intervention Messaging System (TIMS©) developed by Dr. Usha Menon, co-investigator on the study, is used to educate and navigate participants from the community to the health clinic to complete mammography and/or Pap testing. Based on past research, Kue noted that participants are four times more likely to get screened when going through a tailored intervention program.
The intervention group will be contacted by phone once a week for 10 weeks by CHAs or until they make a clinic appointment. The CHAs will rely on the TIMS© message library to help relay information about breast and cervical cancer, motivate participants and address barriers to screening. In addition, mothers and daughters will be asked to write three personal messages for each other about screening. A control group will only receive a mailed pamphlet of information and one follow-up phone call.
Kue is in the process of developing her staff to get the study underway. Bounthanh Phommasathit, a local Laotian refugee who has worked with the study population in Columbus since immigrating in 1979, serves on the study's Community Advisory Board and will assist Kue's study by connecting her with to CHAs in the local Southeast Asian community. Phommasathit and her husband founded the Laotian Mutual Assistance Association, which welcomes hundreds of refugees and helps them transition from their lives in Asia to the American Midwest.
"Many times, immigrants and refugees are sponsored to enter the U.S., but are left to fend for themselves without knowing the system after they arrive," Phommasathit said. "Many members of our community don't have a lot of education or speak English when they arrive, so they rely on me and other community leaders that they trust to help them acclimate."
This study is important both for the scientific data and potential impact it will have in preventing breast and cervical cancer in Southeast Asian women. For Kue, a member of the community and Hmong refugee herself, there is a strong personal connection as well. Kue has always worked to help the refugee and immigrant population, and even started her career in social services as a Community Health Worker and educator in Oregon.
"We're very lucky to have Jenn as an advocate for the Southeast Asian people, especially in Ohio where there isn't a large population like you might find on the east or west coast," Phommasathit said. "Our CHAs get excited to spread this work to our community because there isn't much research being conducted on our people not only in the Midwest, but nationally. The impact of her work is a potential bridge to getting data out there to help all Southeast Asian people and we're fortunate to do our part."
Related News
A team of researchers from Ohio State University's College of Nursing recently received a $1.6 million federal grant to try to reduce the chances of young, Black adults getting heart disease.
A continuing NIH T32 training grant awarded to The Ohio State University College of Nursing from the National Institutes of Health/National Institute of Nur