Image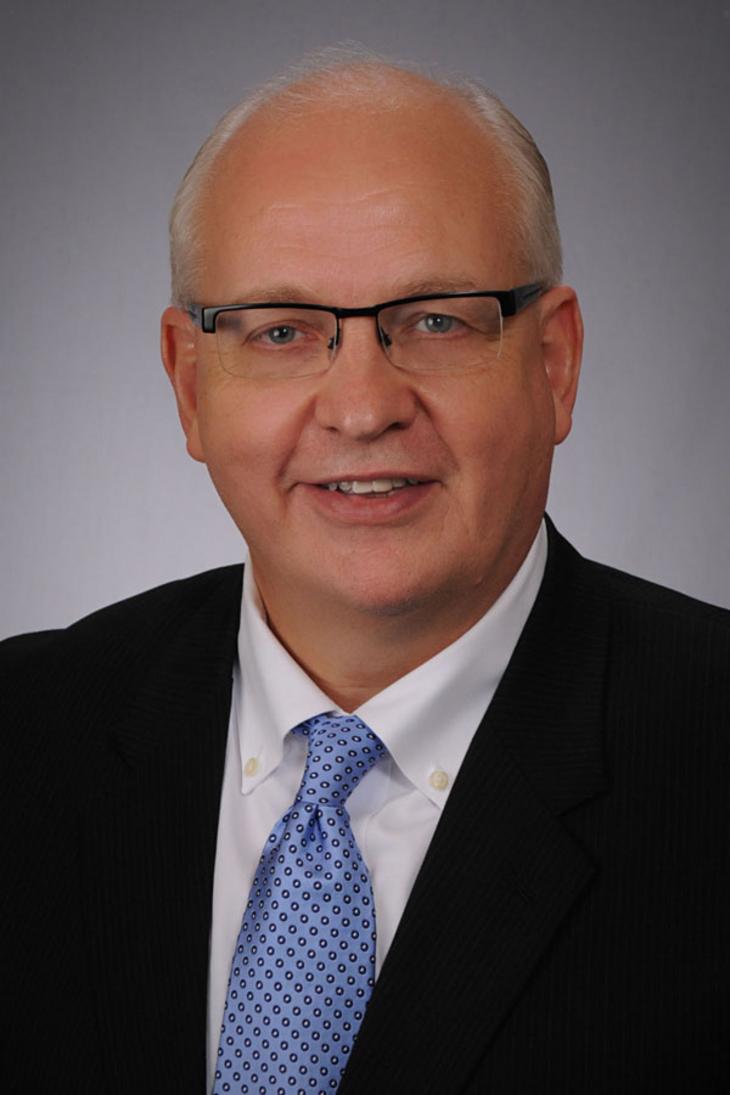 Credentials
PhD, RN, NC-BC
Associate Professor of Clinical Nursing
Executive Director, Academic Innovations and Partnerships
Address (Line 2)
1585 Neil Avenue
David P. Hrabe, PhD, RN, has over three decades' experience as a nurse, consultant, and educator.
At The Ohio State University College of Nursing, Hrabe serves as associate professor of clinical nursing and executive director, Academic Innovations and Partnerships. He teaches courses on leadership in advanced nursing care and scientific thought in nursing.
Throughout his career as a psychiatric nurse, Hrabe has a long-standing interest in how to improve RN retention and patient care, receiving grants and awards, publishing papers, and lecturing on national healthcare issues. He has devoted much of his career to promoting team communication and stress management practices among nurses and other healthcare professionals. Hrabe is passionate about developing the next generation of nurses and healthcare team leaders to work more effectively by communicating clearly and taking better care of themselves and each other.
To that end, he has helped to introduce the Health Athlete initiative, comprised of the Nurse Athlete and Health Athlete programs, to professionals from all health disciplines. The initiative highlights ways to refocus and reenergize one's personal and professional life by emphasizing energy management through a comprehensive examination of goals and values. The approach uses the power of one's story to affect behavior change and increase participants' ability to engage in healthy lifestyle behaviors that will, in turn, improve their health outcomes.
Prior to his position at Ohio State, Hrabe served as associate dean, Nursing and Healthcare Innovation Programs at Arizona State University. He worked with students, faculty and administrators to design and implement academic and continuing education programs to meet the healthcare needs of a complex and diverse patient populations. He has served in many local, state and national organizations including the National League for Nursing Nurse Educator Workforce Development Advisory Committee, Arizona Nurses Association, Southwest Sigma Theta Tau Research Consortium, and Western Institute of Nursing. He is also a member of the American Nurses Association and Sigma Theta Tau International.
He received his doctorate in nursing from University of Arizona, his master's degree from Arizona State University and his BSN from Fort Hays State University.
News
Microwave ovens produce radio-frequency waves that cause the water molecules in an object to vibrate. This vibration causes friction, which allows the object to heat up to a temperature that can kill germs.
That's why microwaves are sometimes used to disinfect items such as a household sponge, as they are a hotbed for viruses and bacteria.
However, research has found mixed results on whether a microwave can effectively kill germs on a sponge, or even in food. Here's what you need to know.
A recent TEDxColumbus talk on innovation and nursing was given by Tim Raderstorf, DNP, RN. Tim is a nurse, teacher, and Chief Innovation Officer at Ohio State University, and co-author of the book Evidence-based Leadership, Innovation, and Entrepreneurship in Nursing and Healthcare.
Calendar