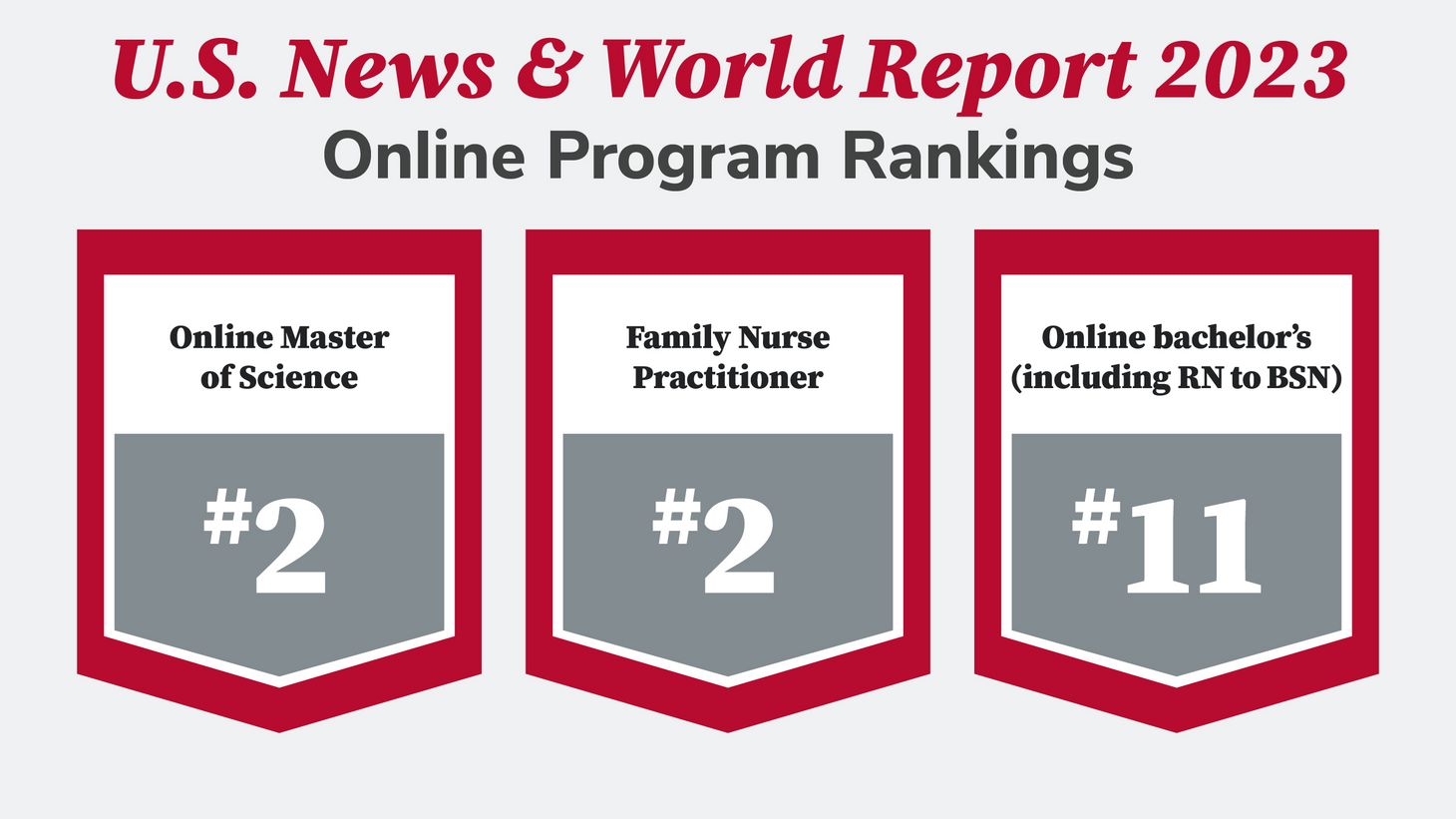 College of Nursing's online master's degree, family nurse practitioner specialty rank in nation's top two
U.S. News & World Report rankings also place online bachelor's among country's best
New rankings released today by U.S. News & World Report place the online Master of Science degree program and the Family Nurse Practitioner specialization offered by The Ohio State University College of Nursing at #2 in the nation. The Family Nurse Practitioner track ranks #1 among public institutions.
This is the ninth consecutive year that the college's online Master of Science program has ranked among U.S. News & World Report's top six programs of its kind.
"The consistent top rankings of our outstanding online master's program is a direct result of the dedication and passion of our world-class faculty, staff, students, preceptors and alumni," said Bernadette Melnyk, PhD, APRN-CNP, FAANP, FNAP, FAAN, vice president for health promotion, university chief wellness officer and dean of the College of Nursing. "Our awesome college empowers people to dream, discover and deliver a healthier, just world that we all need. The evidence-based advanced practice nurses who graduate from our stellar online master's program, along with all of our graduates, carry that mission to enhance the health and well-being of the communities they serve."
U.S. News & World Report also placed Ohio State's online bachelor's programs – for which the College of Nursing's RN to BSN comprises the highest enrollment – among the country's very best, ranking the programs #11.
"We aim to provide the highest quality of nursing education for our RN to BSN students, leveraging the expertise of our faculty teaching in the online environment," said Cindy Anderson, PhD, APRN-CNP, ANEF, FAHA, FNAP, FAAN, senior associate dean for academic affairs and educational innovation at the College of Nursing. "The quality and rigor of our online academic programs allows us to support the educational advancement of registered nurses in a flexible manner, which allows students to continue their nursing practice as they transform health and improve lives."
U.S. News & World Report generally conducts its annual rankings on degree-bearing programs through five main categories: Engagement, Service and Technologies, Faculty Credentials and Training, Peer Assessment and Student Excellence (not factored in bachelor's ranking).