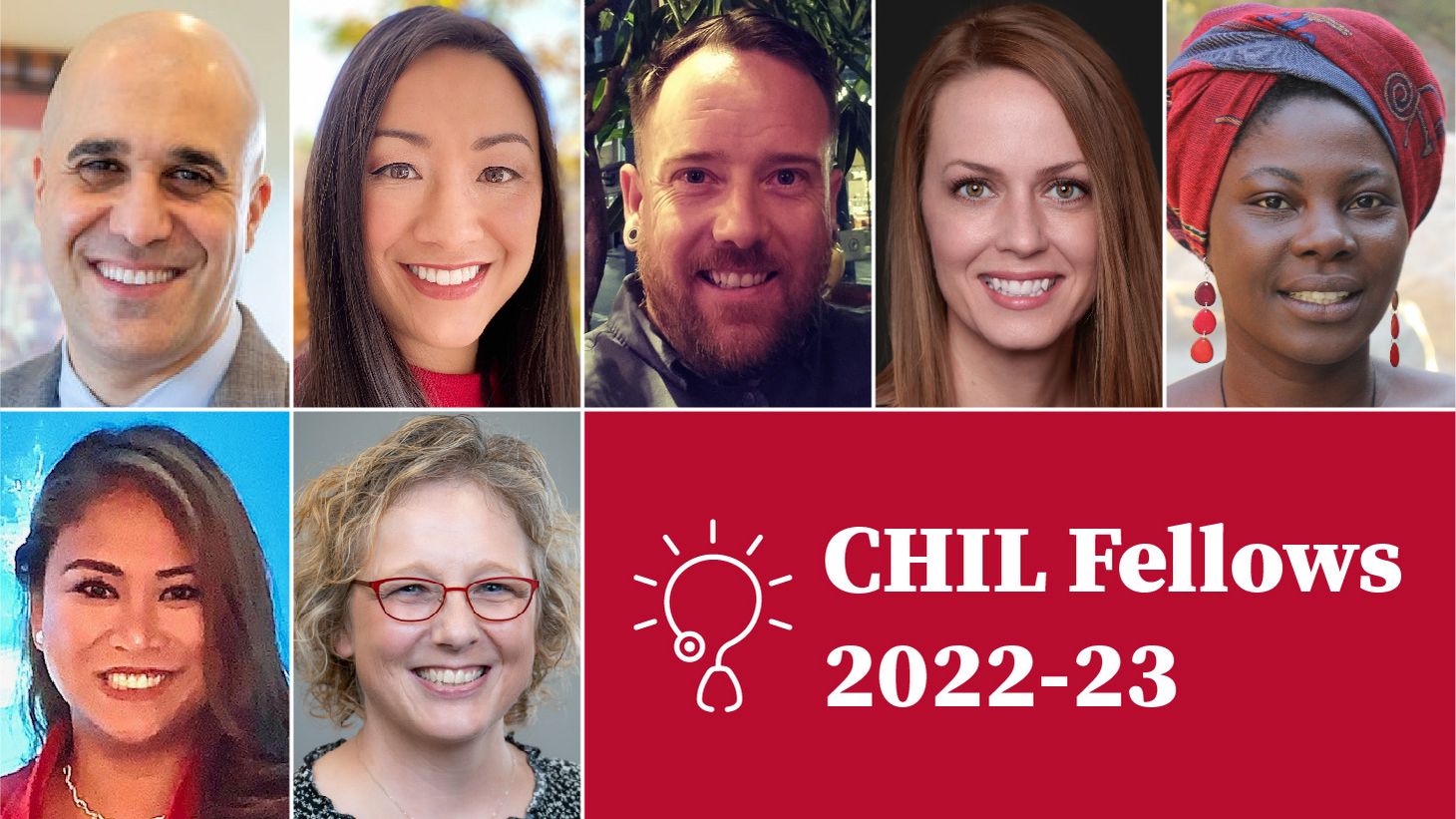 College of Nursing welcomes seven new Innovation and Entrepreneurship Fellows
Fellowship focuses on fostering culture of innovation, enhancing well-being
The Ohio State University College of Nursing's Center for Healthcare Innovation and Leadership welcomed seven new fellows this month to its Innovation and Entrepreneurship Fellowship for the 2022-23 year.
The seven new fellows – who represent institutions from across the nation – join a year-long program that employs an integrative nurse coaching paradigm focused on coaching, education and training and a hands-on, experiential innovation project.
"We take a holistic approach to learning through this fellowship so that each of our fellows can thrive and maximize their potential," said Taura Barr, PhD, RN, FAHA, clinical associate professor of practice at the College of Nursing who leads the fellowship. "This is not only about completing a project; this is about building skills, competencies and confidence to harness their entrepreneurial spirit, nourish their soul and create something that helps people."
The fellowship has a three-tiered mission:
Amplify a culture of innovation and enhance innovation competencies;
Address burnout by providing fellows with tools and resources to sustain their careers; and
Enhance and promote individual and community well-being to help fellows flourish.
The seven fellows for the 2022-23 Innovation and Entrepreneurship Fellowship are:
Bradley Chesham, MSc ALS, RN, founder/director, Bundle of Rays, Queensland, Australia

Project title: Learning in the metaverse
Miriam Espinoza, DNP, RN, PMHNP-BC, assistant clinical professor, Northern Arizona University College of Health and Human Services School of Nursing

Project title: Being trauma-informed in the classroom, hallways and beyond
Cristina Garinger, DNP, RN, CCRN, The Ohio State University Wexner Medical Center

Project title: Mobile IV hydration in underserved communities
Lara Jaquemai, BSN, RN, CMSRN, OCN, Innovation and Research Council Co-chair and ASU/PACU Staff Nurse, Arthur G. James Cancer Hospital, The Ohio State University Wexner Medical Center

Project title: Developing a nurse innovation education program
Michelle Litchman, PhD, FNP-BC, FAANP, FADCES, FAAN, assistant professor, University of Utah College of Nursing

Project title: Developing a diabetes website in American Sign Language
Uzo Nwankpa, DNP, MSN-PH, RN, instructor, Samuel Merritt University

Project title: Communal healing for healthcare workers
Oren Shtayermman PhD, MSW, BSW, LICSW, FHEA, professor of social work, Chamberlain University

Project title: A model of disciplinary inclusiveness in leadership role of health profession education
"I can't wait for our new fellows to dive into their projects and discover how their work can impact peoples' lives," said Michael Ackerman, PhD, RN, FCCM, FNAP, FAANP, FAAN, professor of clinical nursing and director of the Center for Healthcare Innovation and Leadership. "They bring fresh ideas, new thinking and an open mind to our program, and when they're done, I'm convinced that their innovations will be nothing less than transformative."
The seven new fellows join the inaugural class of nine College of Nursing fellows who began their work in late 2021.