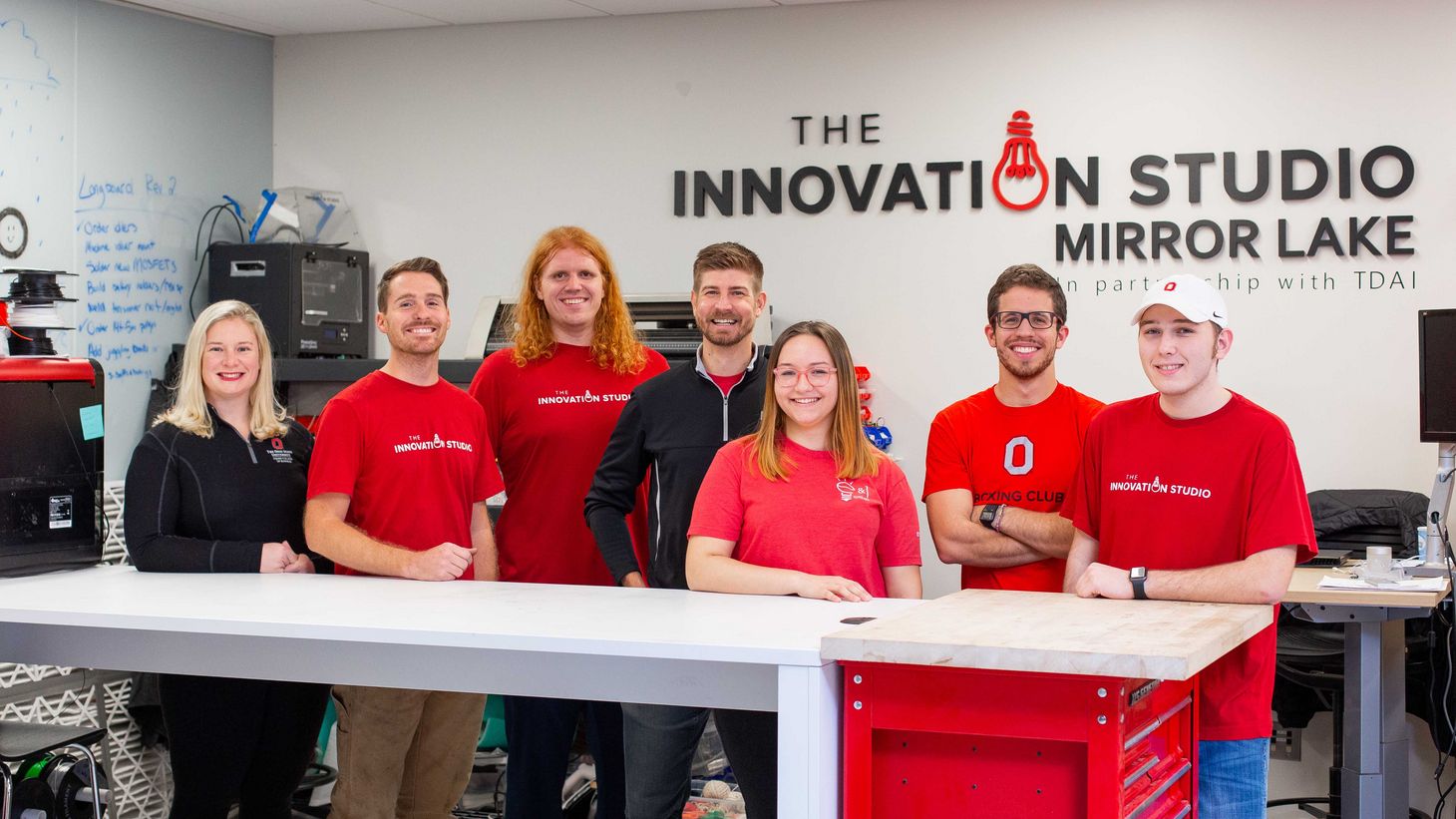 Innovation Studio wins 2019 BizTech Nonprofit of the Year Award
The Ohio State University College of Nursing's Innovation Studio will be awarded the 2019 BizTech Nonprofit of the Year Award from Columbus Business First, the business news and information authority in Central Ohio.
Columbus Business First began the annual BizTech Awards five years ago in order to recognize promising startups, entrepreneurs and innovations in the city. The Innovation Studio is among 18 other businesses and individual entrepreneurs to win an award in one of eight different categories. This is the second year in a row that the Innovation Studio has received a BizTech award.
"The Innovation Studio is about people. People are our most valuable technology at Ohio State, and the Innovation Studio affords a new avenue for our students, faculty and staff to converge in solving the big problems that impact our community," said Tim Raderstorf, chief innovation officer of the College of Nursing. "Receiving the BizTech Nonprofit of the Year Award provides the Innovation Studio with a broad platform to connect and collaborate with the community and showcase our philosophy that every technology begins and ends with people."
An award ceremony to celebrate the winner's accomplishments will be held on Wednesday, December 4 at Vue Columbus in the Brewery District.
Watch our short video to learn more about the Innovation Studio.