Featured Image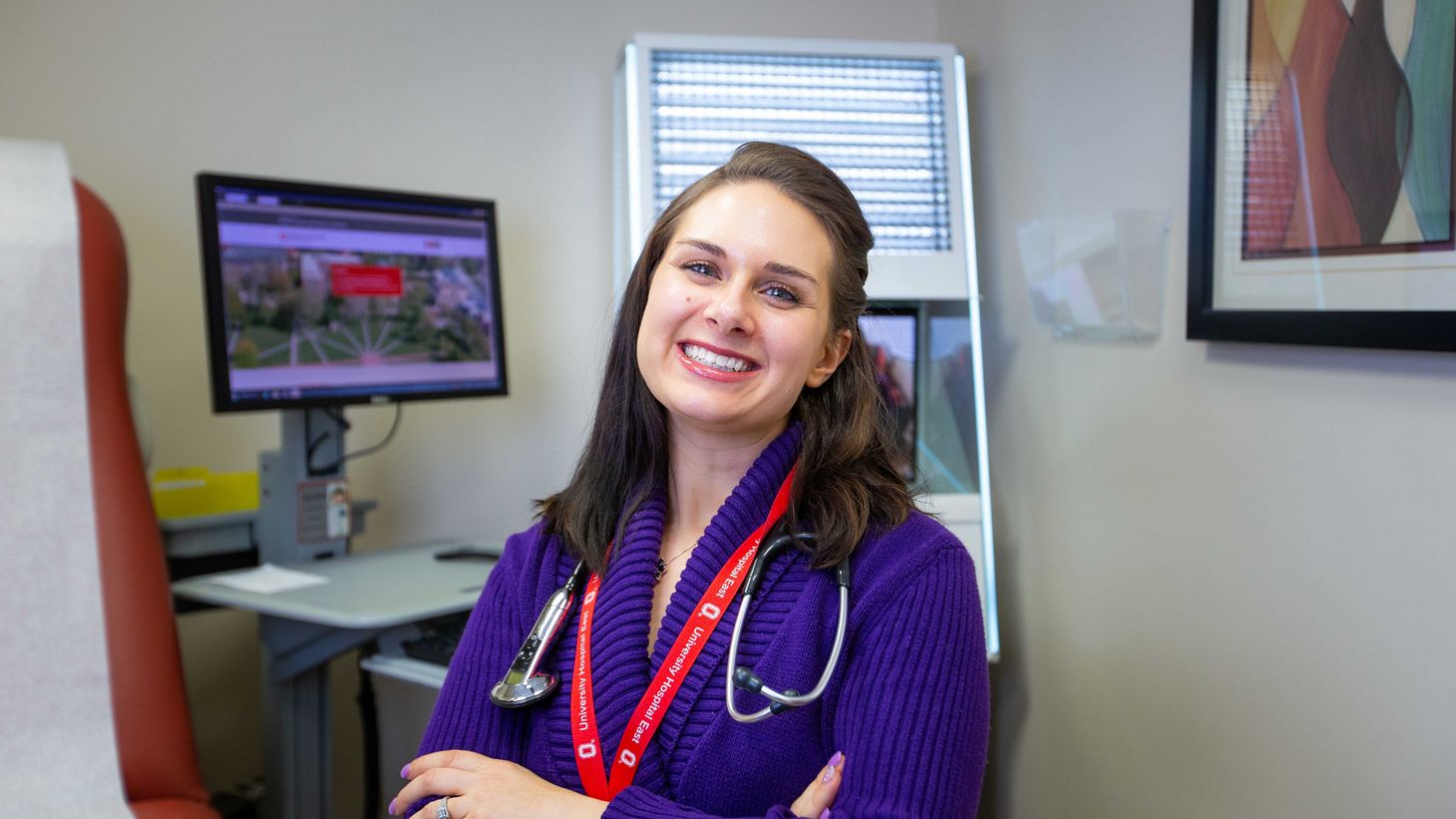 Total Health and Wellness Lima Campus Telehealth Primary Care Services
The Ohio State University College of Nursing is pleased to offer Ohio State Total Health and Wellness, a nurse practitioner-led primary care practice located at Ohio State East Hospital, to fellow Buckeyes at Ohio State Lima. Our team is now offering telehealth visits for faculty, staff, their dependents and students at the Ohio State Lima campus. Call 614-685-9994 to schedule an appointment.
With telehealth visits, primarily conducted via video, you can easily receive treatment for many conditions from your Ohio State health care provider remotely. Instead of coming into the office for your appointment, you can stay home, in your office or anywhere with a Wi-Fi or data connection, and use your smartphone, tablet or computer to see and talk to your provider. During your virtual visit, your provider can perform many of the same tasks for you as they would for an in-person visit, including prescribing medication. Learn more about video visits at Ohio State.
Types of services offered include:
Health and wellness screening and education
Evidence-based management of new health problems or complaints
Care and ongoing management for chronic conditions such as diabetes and hypertension
Routine physical exams, health and wellness screenings, and vaccines
Contraception counseling and management
Education to help you to best take care of yourself and reach your optimal state of health and wellness
Integration of mental health services, complementing Ohio State Lima's Counseling and Consultation Services
Healthy lifestyle programs
Total Health and Wellness accepts Ohio State health insurance, Medicare, Medicaid, Medical Mutual of Ohio, United Healthcare and private pay. We utilize a sliding fee structure for all patients and will see patients regardless of their ability to pay.
News
Grant supports the center's primary care services to underserved populations COLUMBUS, Ohio – The Health Resources & Services Administration (HRSA) has awarded full "Federally
The Ohio State University College of Nursing incorporates telehealth across nursing curricula with innovative techniques, tools, pedagogy and learning environments to prepare students for the healt