Featured Image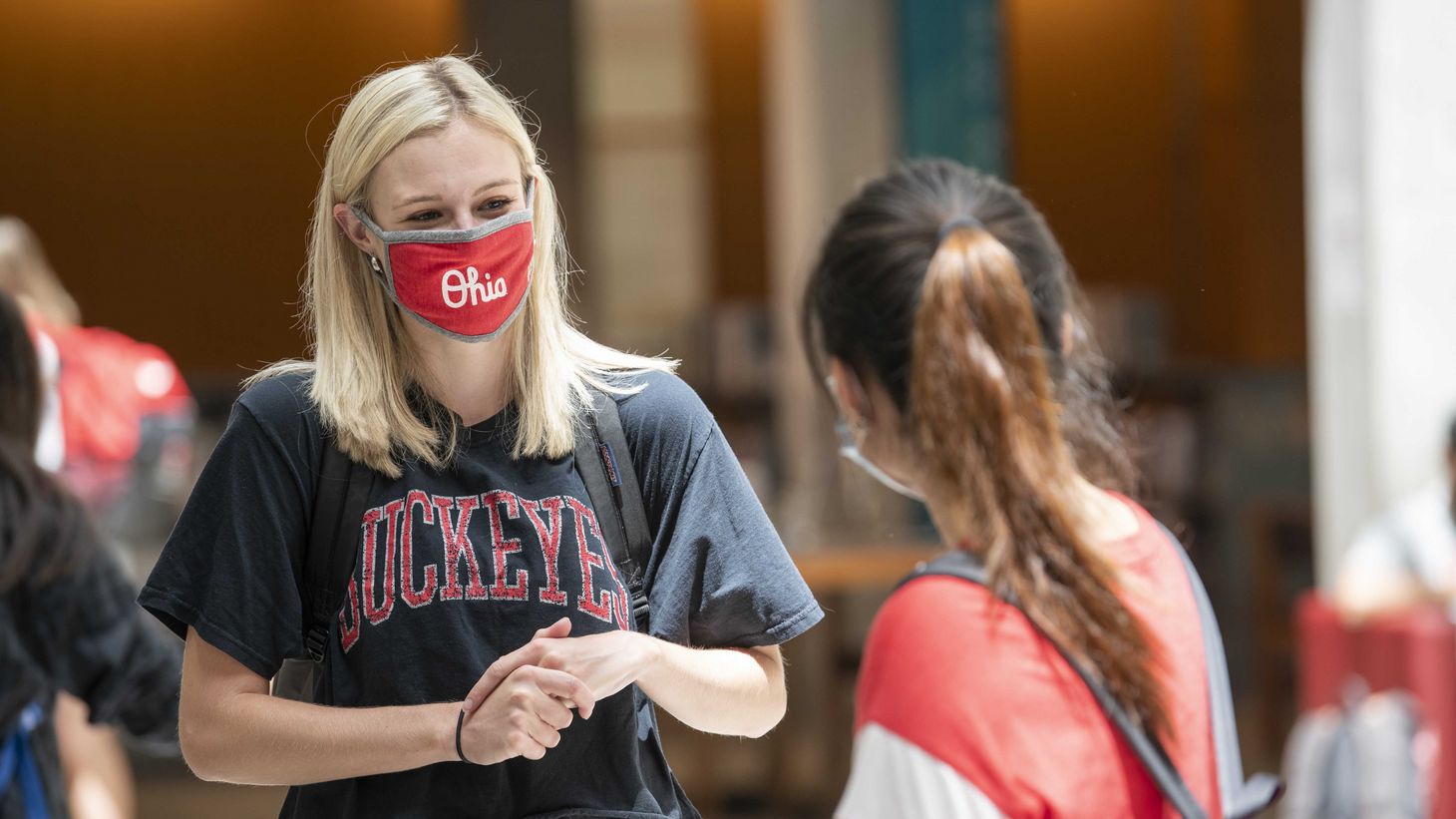 Safe and Healthy Campus Innovation Challenge
Together as Buckeyes, we can foster the safest and healthiest culture and environment on our campus as possible when we do it together. The Office of the Chief Wellness Officer, the Office of Student Life and the College of Nursing's new Center for Healthcare Innovation and Wellness are hosting an Innovation Challenge to support your ideas to promote a safe and healthy campus community in three key areas:
Physical distancing (student housing both on- and off-campus, bars/restaurants, etc.)
Wearing of face masks/coverings
Mental health and well-being
We encouraged cross-disciplinary teams of students to pitch their ideas in these categories to be evaluated for implementation across the Ohio State community. Every team who submitted an innovative idea is receiving some level of support, and top-rated teams will be paired with a faculty or staff mentor to help move their work forward.
Congratulations to the top-rated teams in our challenge:
Physical Distancing
Medical Innovations Club
Bubble
Wearing of Face Masks
Straw-nger Together
Ohio Staters Team 1
Mental Health and Well-being
Peerzel
Shooting Star
Related News
The Ohio State University is turning to students for creative ideas to keep its campuses safe and healthy, and is offering a financial incentive to make it worth their while. The Saf