Registration coming soon
All Fitness Levels Welcome
The Ohio State University ROTC and Buckeye Wellness will host the 3rd annual ROTC Wellness Boot Camp on Wednesday, April 24 from 3:30 to 6:30 p.m. in Ohio Stadium, rain or shine. This fun fitness event will demonstrate support of the military through friendly competition. Check back for pictures after the event.
The Events
The ROTC has designed six fitness events, each of which will be timed and graded. Participants, consisting of four to six members, will receive points that will be entered by the graders on a specially designed scorecard given to each participant at check in. Participants will be placed in different ranks, based on their preferred physical activity level, where modifications will be provided at each station. All fitness levels welcome.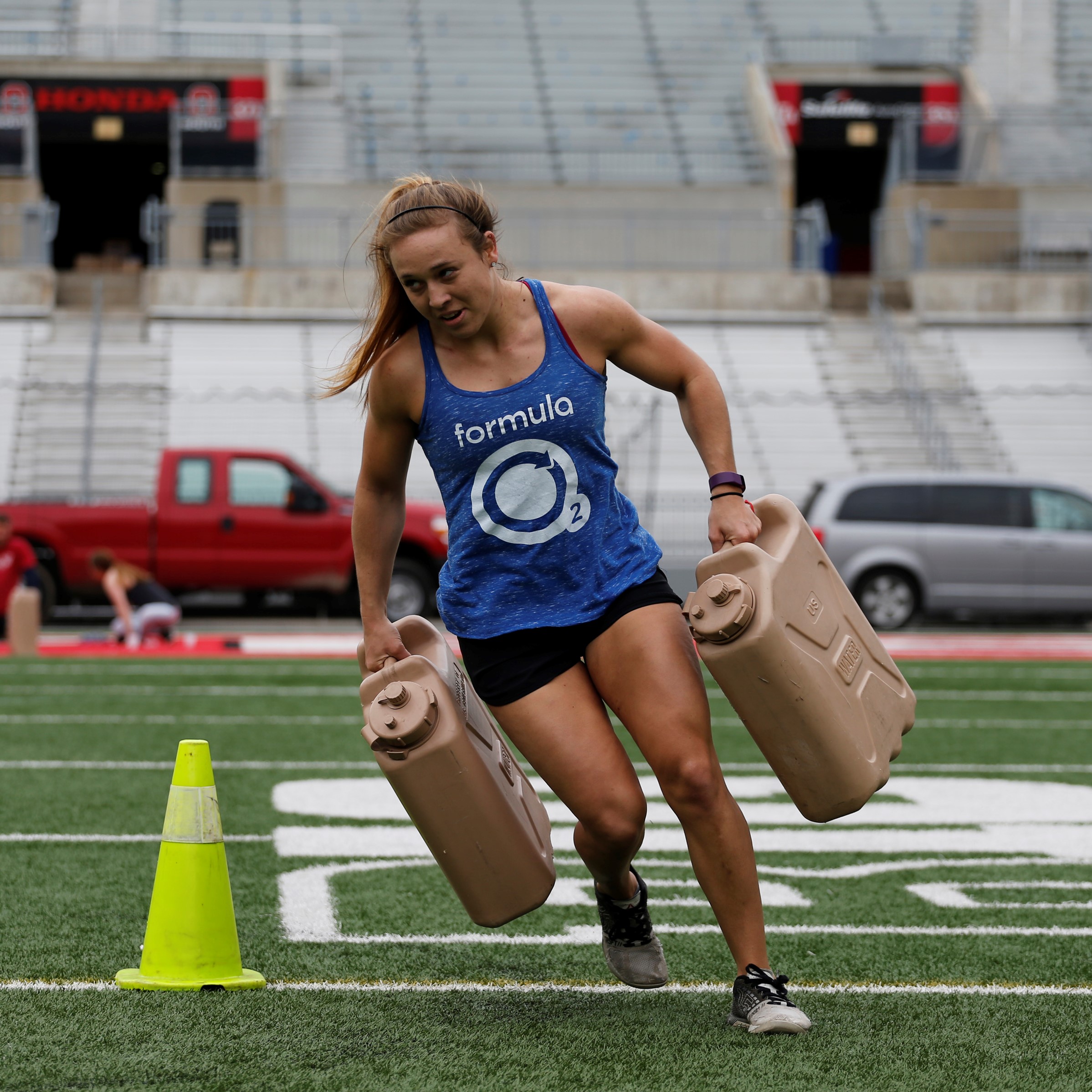 Resupply operations – water can run
Teams will carry cans of water through a slalom of orange cones, moving their equipment from one side of the field to the other.
RANK III: 2 x ½ filled cans
RANK II: 1 x ½ filled can
RANK I: 2 x empty can

Last Man Standing
Each team member will do squats, either with no weights or while holding a 10 or 35 lb plate. 1 point is scored for each squat performed.
RANK III: 35 lb plate
RANK II: 10 lb plate
RANK I: 2 x empty can

Together we stand, divided we fall
Teams will conduct group sit-ups depending on their choice of level. 1 point per sit-up
RANK III: telephone pole
RANK II: linked arm
RANK I: group cadence

Push-ups
Each team member will execute as many push-ups as possible either wear personal body armor (weighted vests) or not. 1 point per push-up.
RANK III: weighted vest
RANK II: no vest
RANK I: modified

Medevac
Teams will carry an "injury victim" (sandbags) on a stretcher, scoring points for each 10 yards traveled.
RANK III: Litter with 20 lb sandbags for 50 yd
RANK II: Litter with 0 lb sandbags for 50 yd
RANK I: Litter with 0 lb sandbags for 30 yd

The Running Man
Each team member will run up the stairs in a section of Ohio Stadium, cross the section, and run back down to their starting place. They will score 1 point each time they pass the starting place.
RANK III: weighted vest full length
RANK II: no vest full length
RANK I: no vest half length
SCHEDULE OF EVENTS
Plan to arrive 30 minutes prior to their start time
3:50 p.m.
Welcome from Bernadette Melnyk, Ohio State Chief Wellness Officer
4:00 - 6:30 p.m.
Participate in assigned boot camp time slot
For more information contact Josh Winn at winn.50@osu.edu.