Featured Image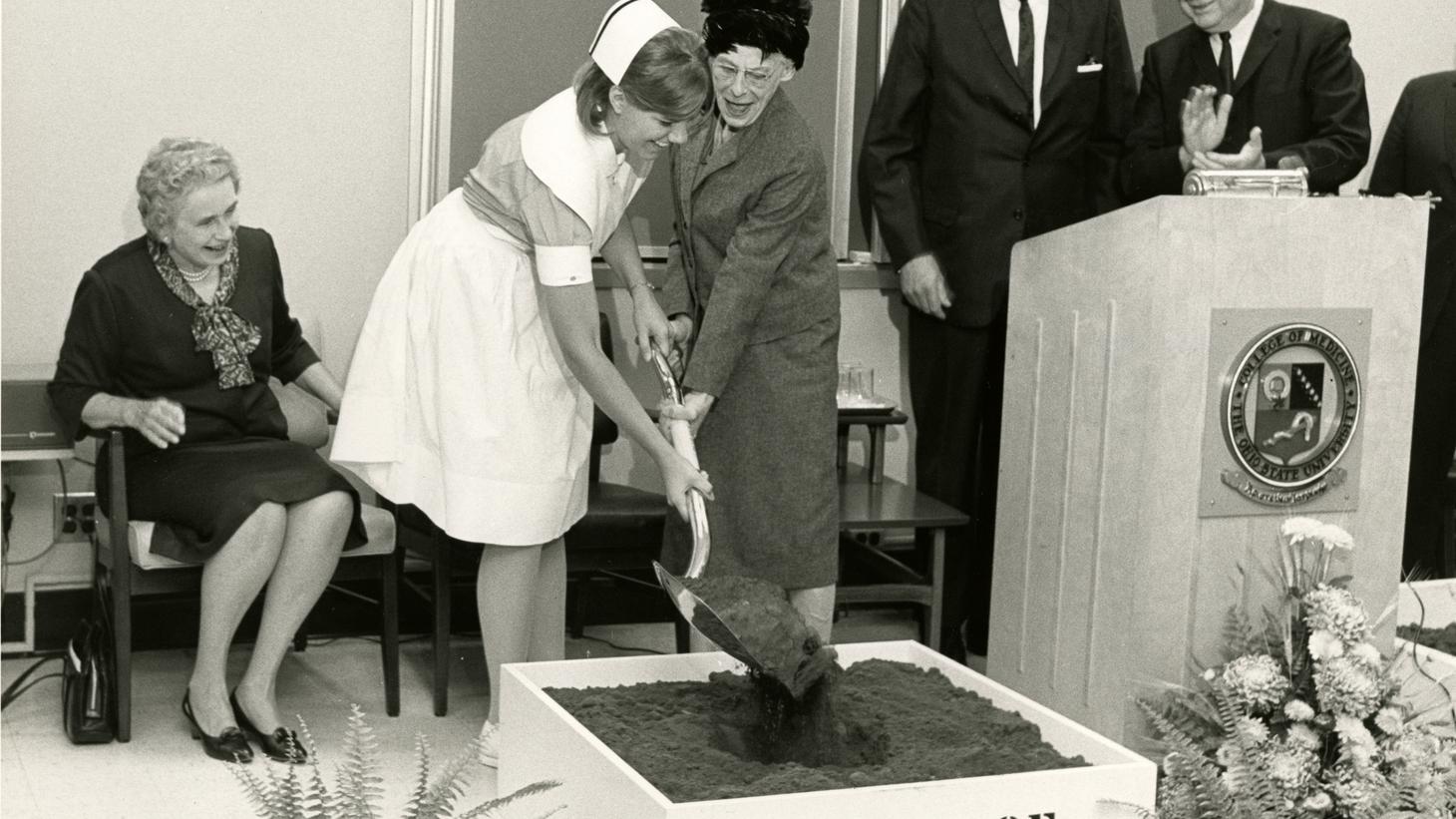 50th Anniversary of Newton Hall
Celebrate our home where we continue to advance the concept of care on all fronts.
On February 14, 1969 Newton Hall was dedicated as the home of the College of Nursing. This month we're celebrating the 50th anniversary of Newton Hall. Newton Hall is the place where we continue to dream, discover and deliver a healthier world. Please join us as we remember our past and embark on our bright future. We want to hear from you! Share your Newton Hall memories with us below and join our conversation on social media using #NewtonHall50.
Test your knowledge of Newton Hall with our 50th anniversary quiz.
We offer students from every corner of the State an opportunity to study nursing in a great University and rapidly growing medical center…[our graduates] are likewise found in every corner of the State, in hospitals of all types, in public health agencies and schools, in doctors' offices and on research teams; in graduate schools preparing to serve more effectively as teachers or supervisors; and in our military nurse corps throughout the world. They are prepared to serve well. Our new building should help them to serve even better. Continue reading

Mildred E. Newton, at the Ground Breaking Ceremony, September 21, 1966
Memories