Featured Image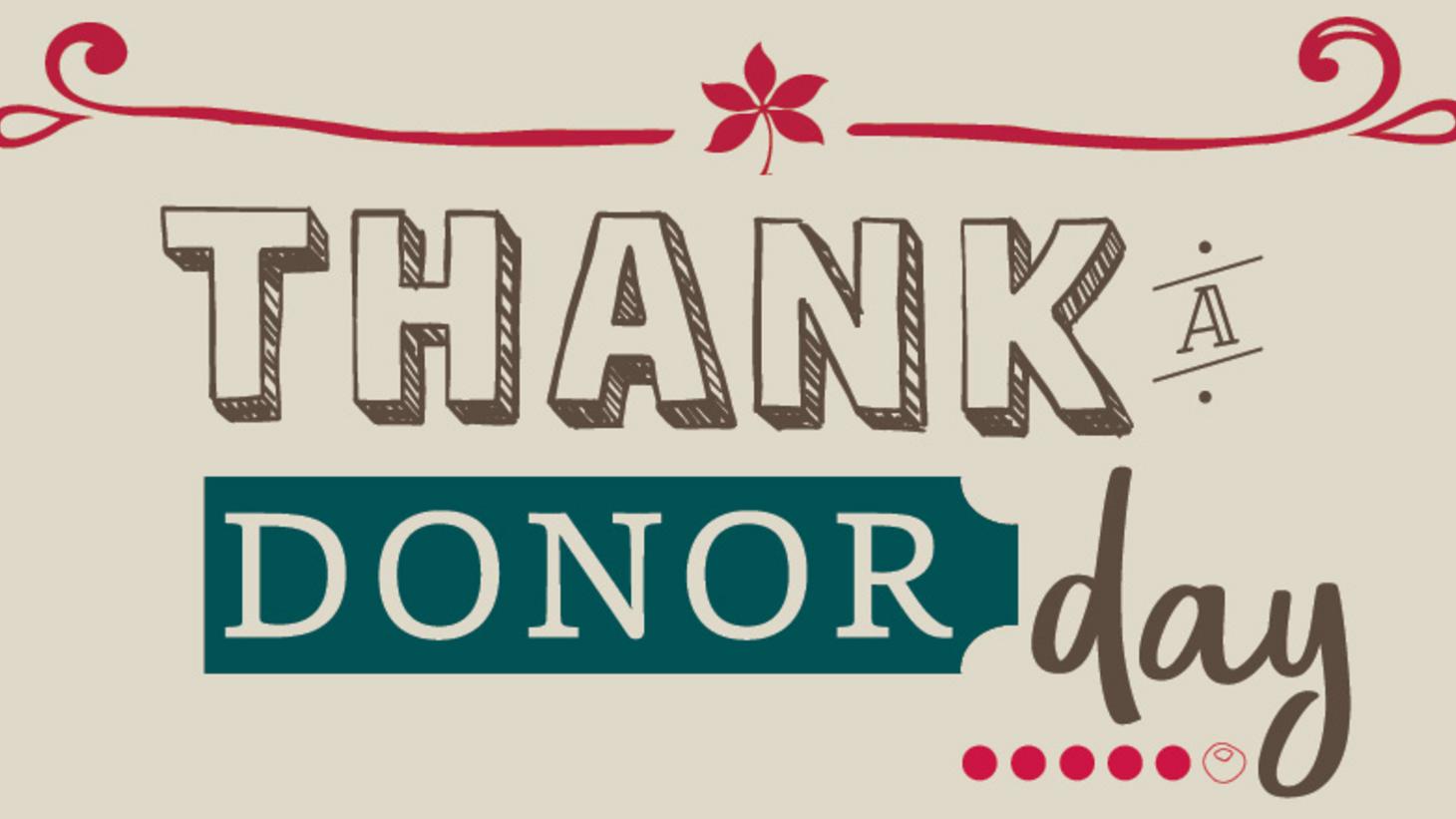 Educator. Bridge-builder. Dream-fulfiller.
Do you see these when you look in the mirror? You should.
By generously supporting the College of Nursing, you are not simply financing a program or funding a scholarship. You are teaching future healthcare providers, opening doors of knowledge and transforming lives.
Below are just four of the countless ways you are making an impact at the College of Nursing. We see the effects of your generosity every day, but we want to make sure you do, too. Because when #BuckeyesGive we say thank you.
Translating theory into practice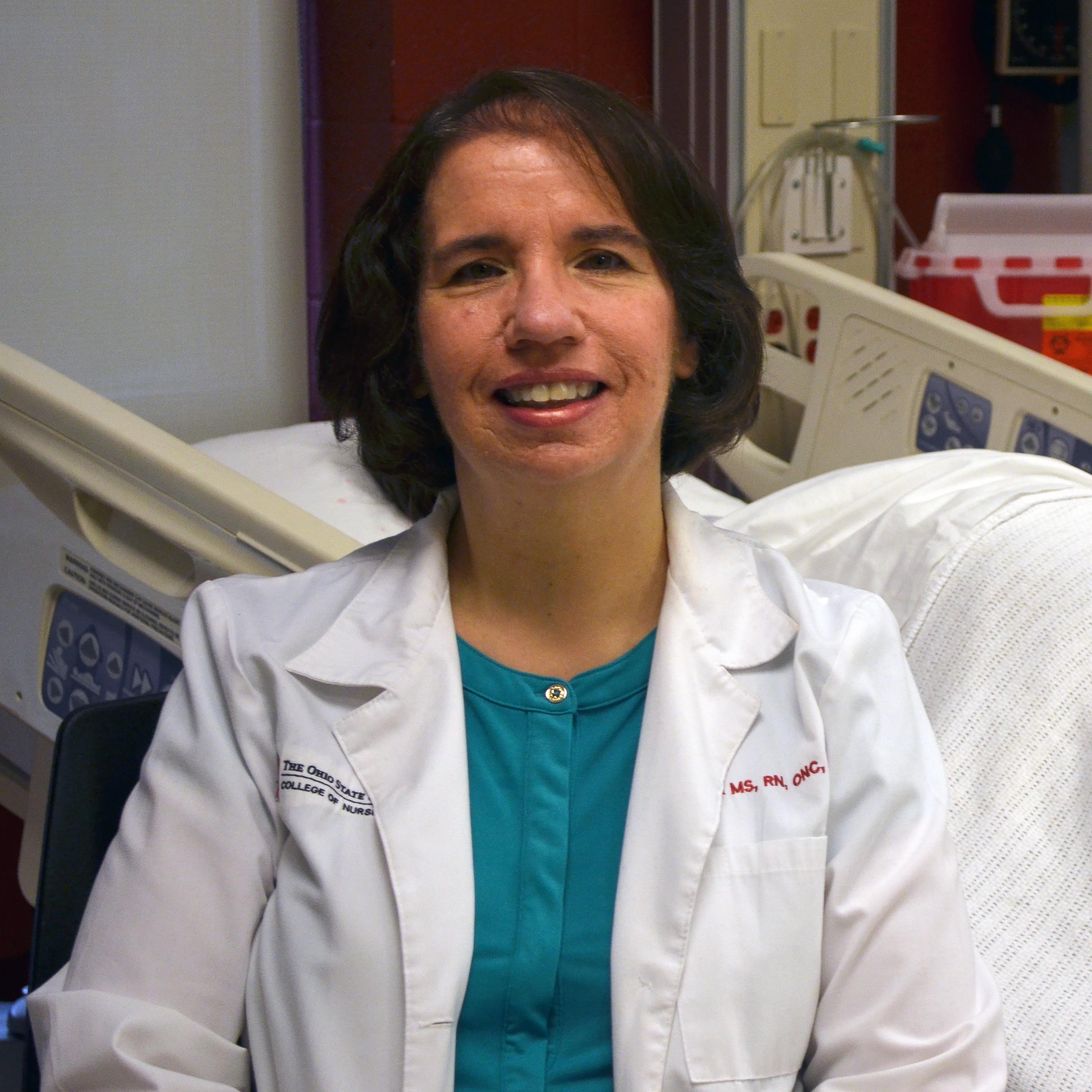 Caring comes naturally for every nurse. Other skills may not. Everything from inserting IVs to managing multidisciplinary teams takes practice that students at the College of Nursing can get in the Technology Learning Complex. According to Anita Zehala, RN, MS, CNS, ONC, a clinical faculty member at the college, the spaces—built to replicate hospital rooms, complete with patient simulators—help transform theory into practice.
"Thanks to your generosity, the students can use the same equipment that we have at the hospital. This helps them feel more comfortable and confident when they are providing actual patient care. This confidence helps them to concentrate on the patient, rather than the equipment and, in turn, they become better nurses. Without your support, we would not be able to nurture these high-quality students to become high-quality nurses. Thank you!"
Making dreams a reality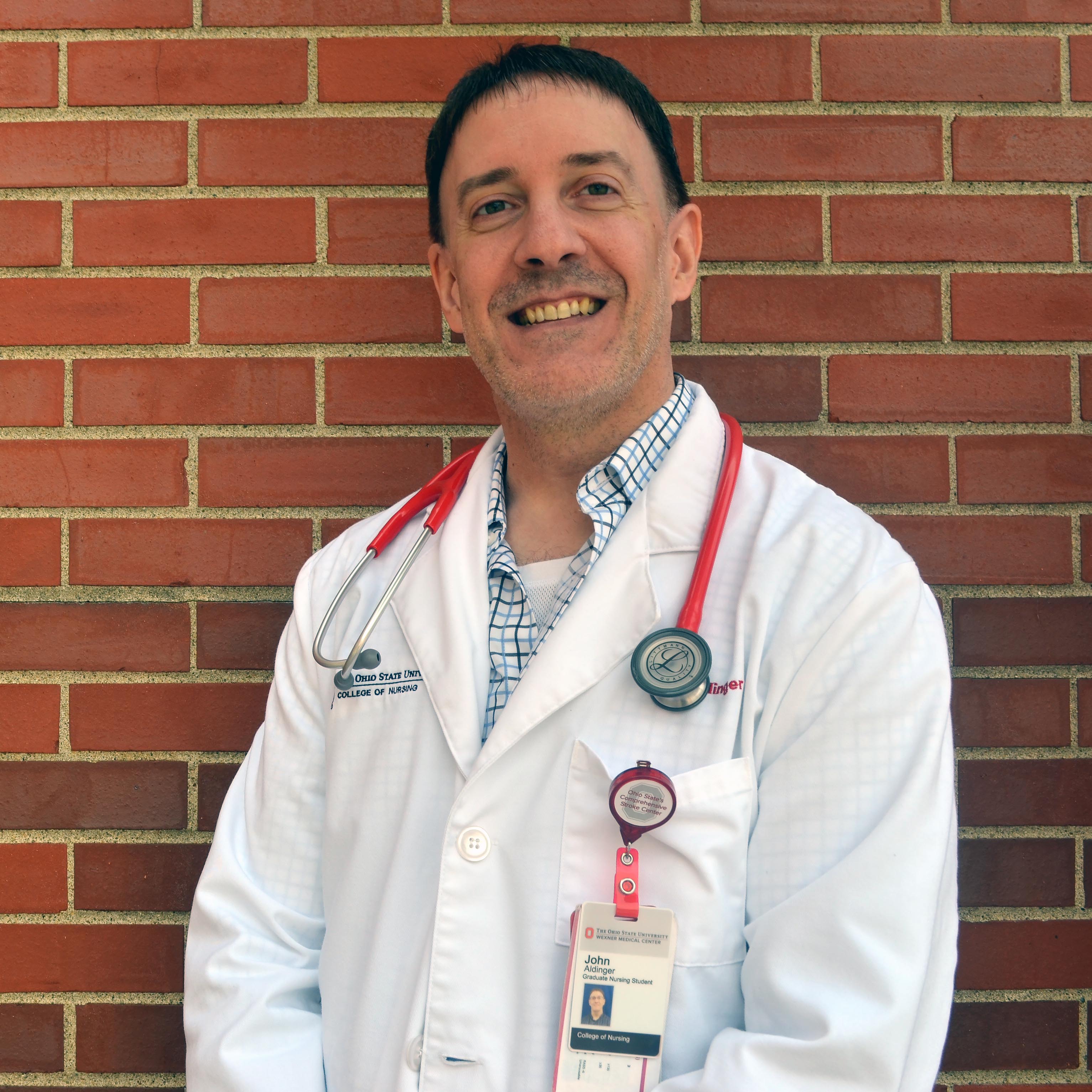 After spending the first 18 years of his career in corporate finance, John Aldinger, RN, knew he needed a change. "I was good at my job, but I had no passion for it." After first whittling down his potential careers to healthcare, he chose nursing for its ability to impact patients early in the process of care. A scholarship recipient with a dream of eventually working in an HIV clinic, he is now just weeks away from graduating with a Master of Science in Nursing and becoming a nurse practitioner.
"When I started this journey three years ago, I started—like everybody else—with a lot of hopes and dreams. Now, thanks to your generous donations and scholarships, I am one month away from making those dreams a reality."
Supporting life-changing journeys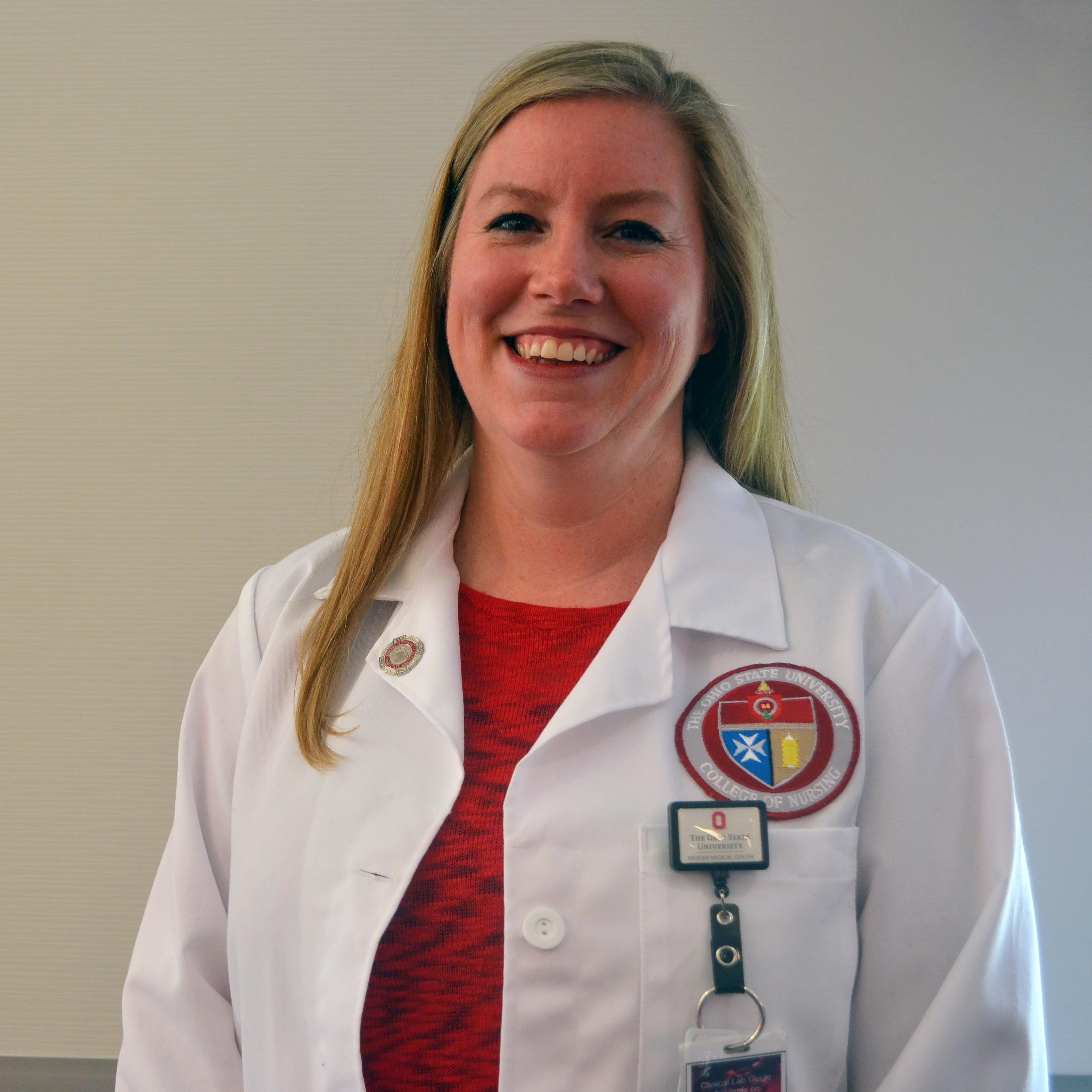 For Jamie Hensley, RN, the decision to return to school to pursue a Master of Science in Nursing was not made lightly. She first graduated from college in 1998, but put her career working with domestic violence victims on hold to pursue another passion: raising her five children. "The financial impact of going back to school was important to consider when I was making this decision. I knew that it would impact my whole family."
Now, with the help of scholarships to offset some of these costs, Jamie plans to again help women in vulnerable situations—this time through the angle of nursing and public health.
"As an older student and mom returning to school, receiving a scholarship felt like a validation for my decision. I felt supported by not only my family, but also my community to pursue my dreams."
Building bridges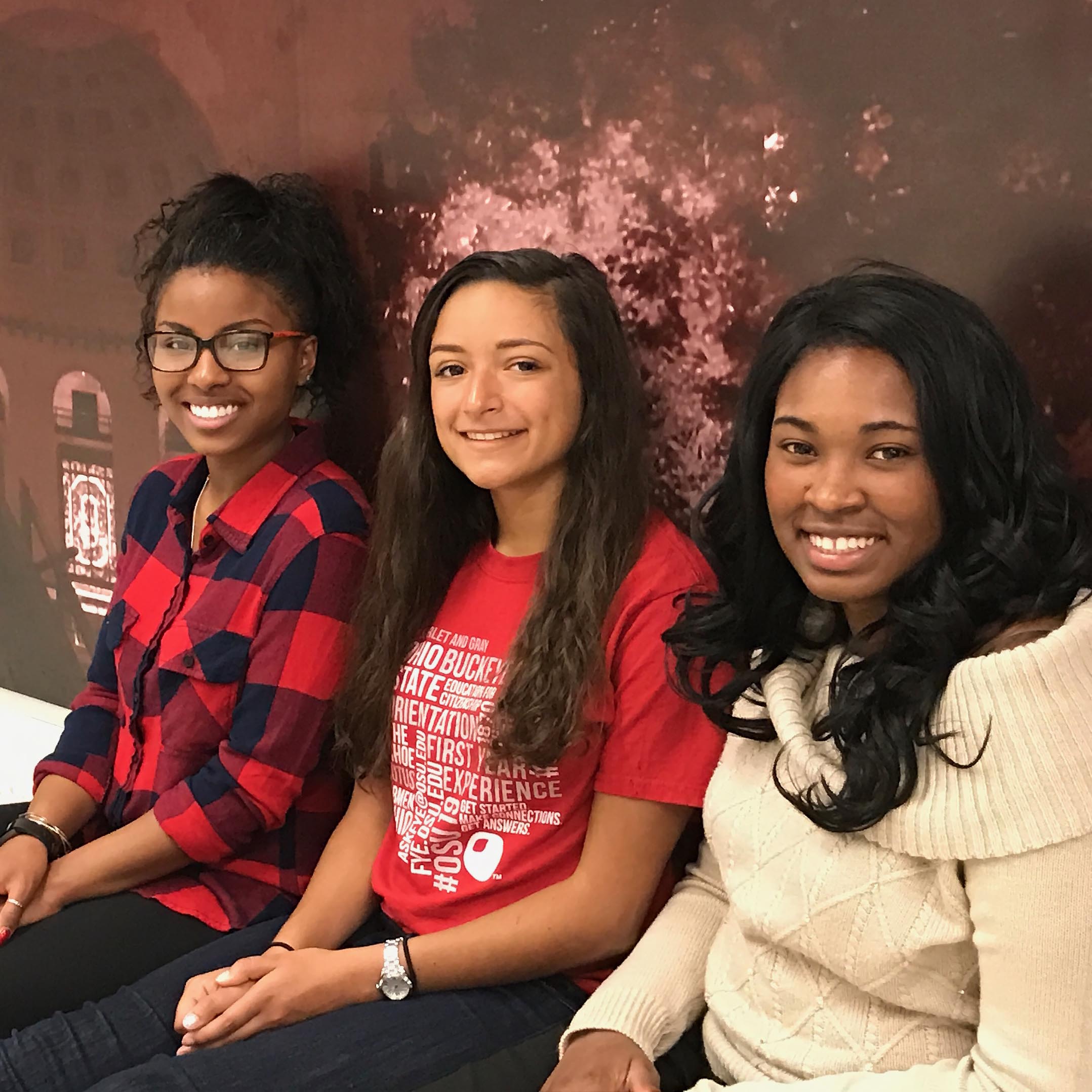 For healthcare providers, understanding a patient's cultural background is a critical aspect of providing quality care. "It makes a world of difference to the patient," explains Jailene Corporan, a sophomore nursing student. "It makes them feel more at home and helps them know that you care."
Jailene and Adrionna McCoy, a first-year pre-nursing student at Ohio State's Newark campus, were both participants in the Summer Institute for Discovering Nursing hosted by the College of Nursing. The four-day program immerses high school students from diverse and disadvantaged backgrounds in the nursing school experience and aims to broaden their understanding of different cultures. "It really opens your eyes," remarked Adrionna.
Staff at the College of Nursing are now working to expand the reach of the Summer Institute, explained Natasha Elliot-Stouffer, the college's coordinator for equity and inclusion. This includes accepting donations to offset fees for those who participate. "We don't want to have to turn away students who can't afford it." Your gift can make the difference for these students, and help them dream of a future in nursing.