Featured Image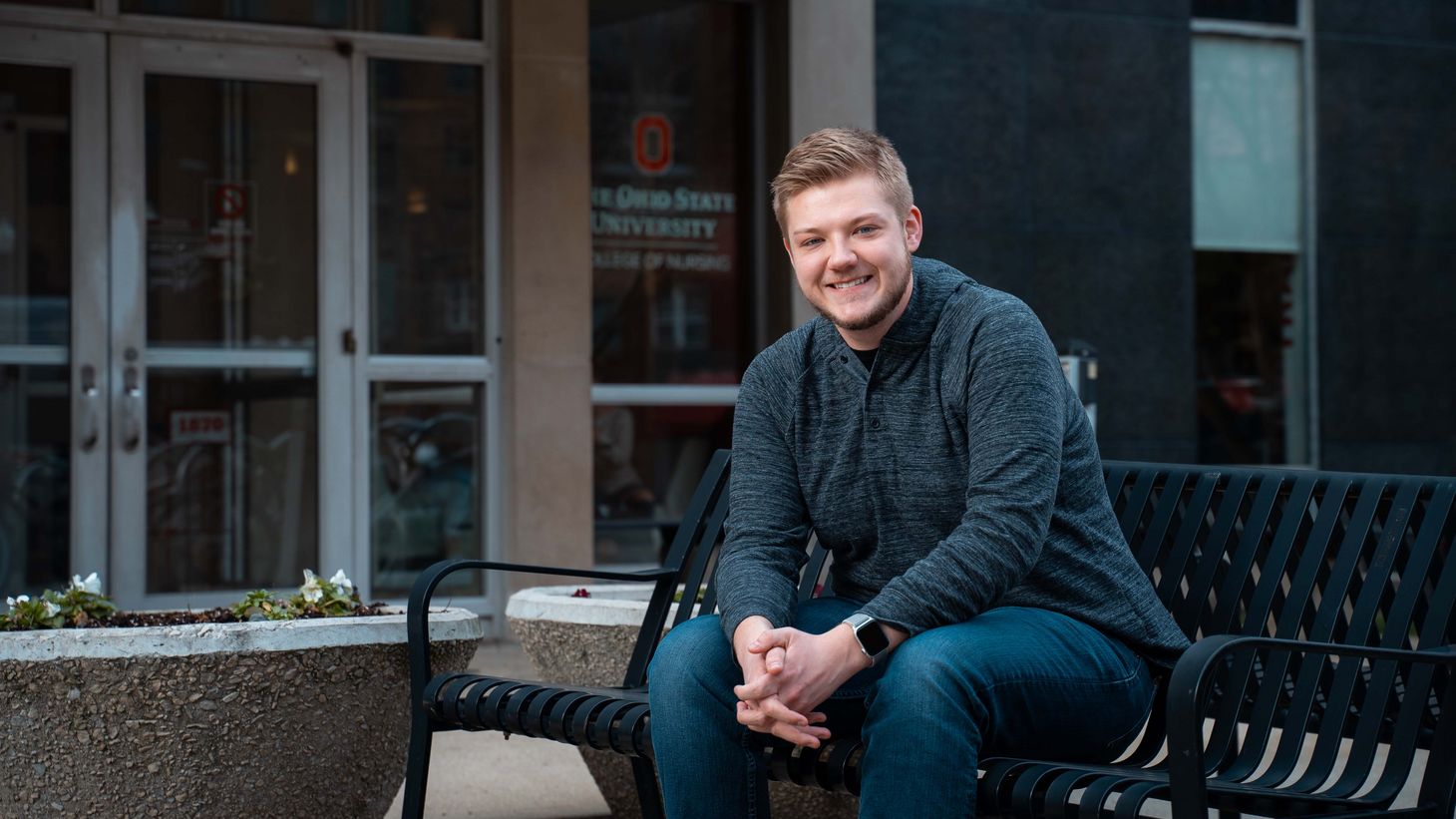 Travis Nedrow is a third-year BSN student, a member of the college's honors program and the 2019-2020 recipient of the Edith Crowley Blessing Scholarship.
Established August 31, 1994 from the estate of Alan D. Crowley, the Edith Crowley Blessing Scholarship merits full scholarships to outstanding undergraduate students.
In addition to his studies, Travis works as a patient care assistant at The Ohio State University Arthur G. James Cancer Hospital and Richard J. Solove Research Institute. There, he discovered his passion for oncology nursing. After graduation, Travis hopes to continue working at The James, and eventually pursue a master's degree to become a nurse practitioner.
How have the scholarships you've received made a difference in your life and education?
I am a first-generation college student, and I pay for all my college expenses myself, so this scholarship has relieved a lot of stress for me. I don't have to worry as much about how I am going to pay for things, and now I have the opportunity to focus more on school as opposed to trying to squeeze in as many work hours as possible.
What has been your best experience so far at the College of Nursing?
I'm in the honors program for the BSN and there are about 13 of us. The way that our courses are structured we have all of our classes together, so being able to get connected with those people and form really awesome friendships with them is something I have really enjoyed.
What advice would you give to students in Pre-Nursing or that are interested in the BSN program?
When I was in the Pre-Nursing program it was so stressful, and it seems so overwhelming at the time, but it's worth it in the end. Once you get past that and you're looking back it doesn't seem as daunting anymore. I was so worried about everything at the time and here I am now, graduating in the Spring. It goes quick.
---
For more information on funding scholarships to support students like Travis or how you can leave a lasting legacy gift, please contact Courtney Shaul, senior director of development, at shaul.8@osu.edu or 614-688-1086.