Christine Mayer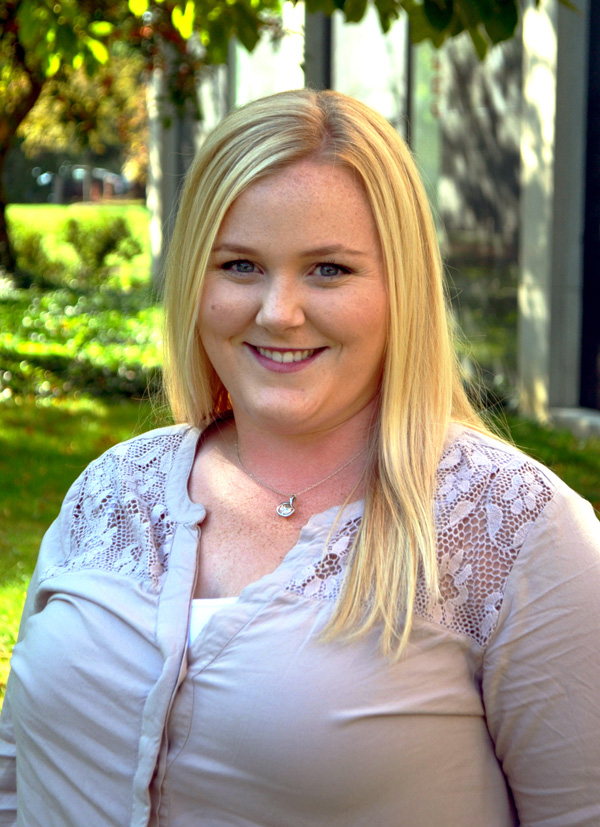 Christine Mayer is a second-year graduate entry student from Avon Lake, Ohio and is pursuing certification as a pediatric primary care nurse practitioner. This year, she is the recipient of the Grayce M. Sills Nursing Scholarship and The Lorena and Mary Ann Johnston Memorial Scholarship in Pediatric Advanced Practice Nursing.
The Sills Scholarship was established by Anastasia Spinelli Christopher (BSN '74, MS '76) in honor of late School of Nursing director and icon Grayce Sills. The Johnston Memorial Fund was founded by Lance T. Johnston in memory of his daughter, Lorena, who succumbed to the rare Batten's Disease in 1993, and his mother, Mary Ann.
In addition to her studies, Christine works as a graduate assistant for The Women's Place, Ohio State's women's policy office, and is part of the mentorship program at the College of Nursing.
How have the scholarships you've received made a difference in your life and education?
Receiving these scholarships reinforces that I made the right decision to go back to school, give me confidence in knowing that others believe in my education, and encourage me to keep striving towards my degree.
What has been the best experience so far at the College of Nursing?
My most cherished memory thus far would the "Lighting of the Lamp" ceremony the college hosted to welcome my cohort into the profession of nursing. Having the torch passed onto us by current and emeritus faculty was so special, but the best part of the ceremony was listening to the inspiring talk given to us by Grayce Sills. She made us truly excited about becoming extraordinary nurses and assured us that we chose the right profession!
What advice would you give to students interested in the Graduate Entry program?
Take the plunge and apply! Although I never envisioned myself as a nurse before entering this program, I am thrilled with my career decision after being in this program for 1.5 years. In my clinical experiences, I have encountered such grateful patients and being able to help them is so fulfilling. In the classroom, I have the most supportive cohort of classmates who go above and beyond to assist each other with understanding the coursework and practicing skills.
---
For more information on funding scholarships to support students like Christine, please contact Courtney Shaul, director of development, at shaul.8@osu.edu or 614-688-1086.