Featured Image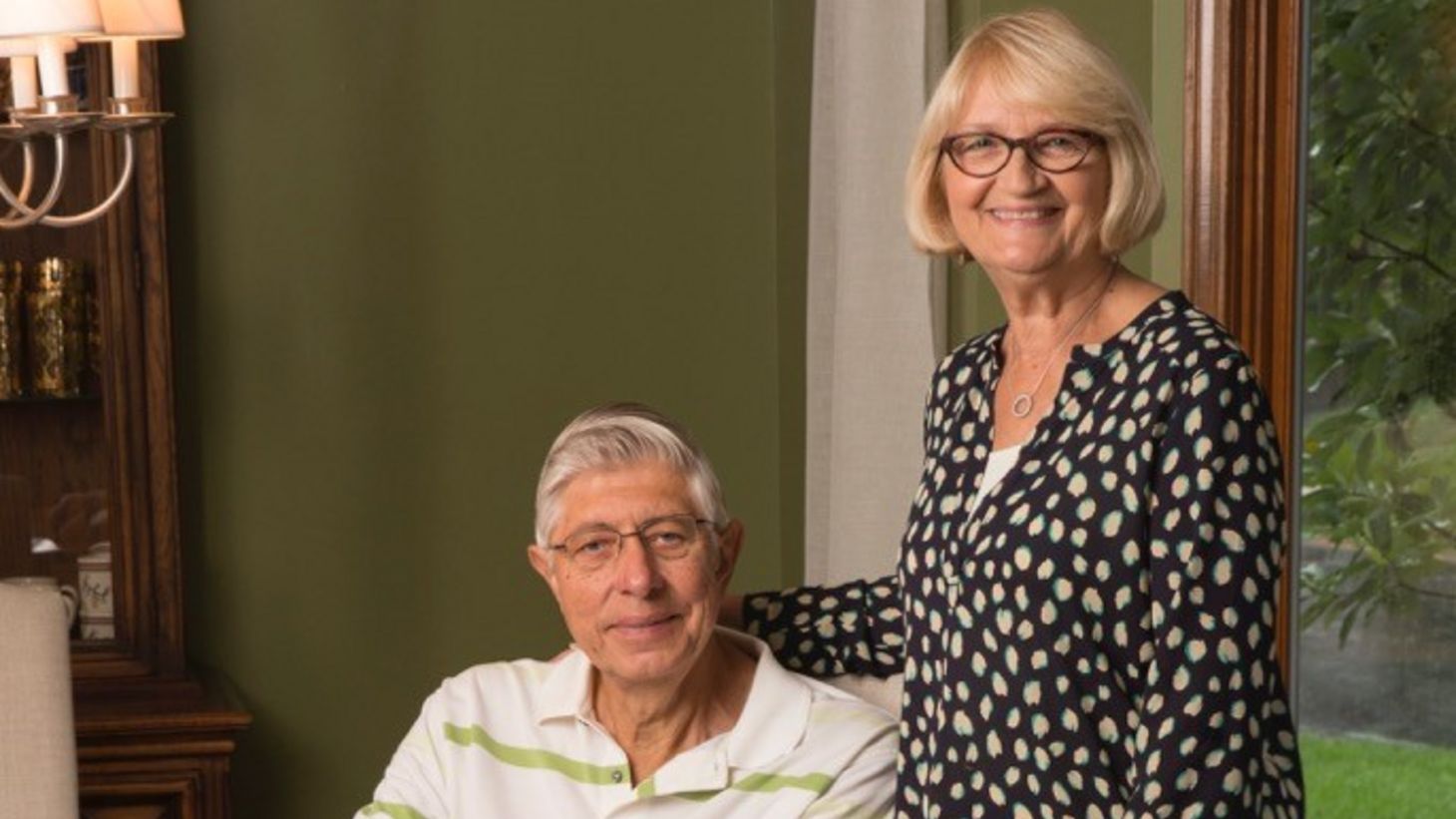 As the College of Nursing's associate dean of academic affairs, Karen Ahijevych felt uneasy every year when it came time to award student scholarships. Inevitably, she and her committee had to make difficult decisions, offering less money than they had hoped to fewer students than needed it.
They compiled a spreadsheet listing all the students needing financial aid and came up with a daunting total. "We felt helpless in a way,'' Ahijevych said.
What made it so difficult was that she could empathize with students struggling to finance a nursing degree. Decades earlier, she had been one of those students. Ahijevych's parents didn't go to college, and they had a limited budget. So after graduating high school in Ohio's rural Holmes County, Ahijevych pursued a three-year RN program in Illinois because it was far cheaper than getting a bachelor's degree, and a local scholarship helped pay for some of the program.
In 1968, after working a few years as a nurse on a post-operative surgical team, Ahijevych accepted financial assistance from Ohio State's then School of Nursing to enroll in a bachelor's degree program, the start of an academic career that would culminate with her position as associate dean.
At the time Ahijevych enrolled in the nursing program, she was newly married and her husband, Andy, was just finishing a master of business administration degree from Ohio State. In 1962, Andy Ahijevych helped lead his high school basketball team to the state tournament finals before enrolling at Ohio State, which would not have been possible had he not received a four-year basketball scholarship.
Inspired by a deep sense of gratitude for the opportunities that Ohio State gave them, the Ahijevychs have made a gift to the College of Nursing to permanently endow the Karen and Andy Ahijevych Nursing Scholarship for first-generation students. For the Ahijevychs, both first-generation college students themselves, this is a way to support the ambitions of other first-generation college students and help them find and pursue careers they love, just as the Ahijevychs did.
"I want to honor those students who may not have a strong financial background and give them a chance,'' Karen Ahijevych said. "If we can do that in some small way, that's a start.''
The start that Andy Ahijevych never expected to get was a full basketball scholarship to Ohio State. His family, originally from Belarus, immigrated to the United States from Europe to settle in Holmes County when he was six. His father built the family a home, and they had enough for basics, but college was considered a luxury. So Andy Ahijevych didn't expect a full scholarship from Ohio State. But then a coach and the team captain came to visit tiny Hiland High School, specifically to see Andy.
"What a privilege to have even been considered for a scholarship. And to have been offered one, it was unheard of,'' he said.
Traveling with the Ohio State basketball team was the first time he had been in an airplane and the first he had traveled much outside of Holmes County—apart from his first trip to the United States from Europe where he was born. After finishing an undergraduate degree in accounting, Andy Ahijevych went on to pursue an MBA at Ohio State, a degree that was also supported through a graduate assistant position. He then worked as a certified public accountant before joining Battelle in June of 1973 as manager of internal auditing.
Even as their lives moved further and further away from financial struggle, the Ahijevychs never lost their sensitivity for those in need. During her time as associate dean, Karen Ahijevych set aside some college scholarship money every year for emergency funds for students who, during the course of the school year, had an unexpected financial need due to a crisis.
For most of her career, she taught and mentored students from undergraduate honors students to doctoral students. Named a clinical instructor in 1980, she received full professor rank in 2006, having received her BSN, master's and doctorate from the College of Nursing. For the last eight years of her 34-year career at the College of Nursing, Ahijevych worked as associate dean of academic affairs until retiring in 2014.
As an emerita faculty member, she continues her research on nicotine dependence, collaborating with other Ohio State faculty. Ahijevych became interested in nicotine dependence while pursuing her PhD. Ahijevych saw the anger and anxiety of patients whose smoking left them struggling to breathe, and wanted to help.
"I thought people were going to say, 'You never smoked, so how would you know what I am going through?' But they didn't find me to be unapproachable or insensitive. It worked out."
It may have worked out for the same reason that students, faculty and staff so often sought out Ahijevych.
"I don't care how busy she was. A student or anyone would ask her, 'Hey you've got five minutes to talk?' And she would act like you were the only person in the world,'' recalled Linda Daley, a retired College of Nursing assistant dean who worked closely with Ahijevych for about eight years.
Ahijevych's work often required days that began before sunrise and ended many hours after dark. When Ahijevych retired, she began taking advantage of stretches of weeks to travel with her husband, who retired in 2010. Their adventures have taken them abroad and out West in an RV that Andy jokes "parties eight and sleeps two. It's not rough camping by any means.''
Now the Ahijevychs, who have been married for 48 years, have more time to spend with their children and grandchildren who recently moved to the area from South Carolina.
Though not on campus as frequently as they used to be, the Ahijevychs hold a fondness for Ohio State, which they consider their starting point for finding careers in which they thrived.
"The whole family has been blessed by events in our lives that have been very positive,'' Andy Ahijevych pointed out. "I really think about that a lot.'' —Alayna DeMartini
Photo credit: Jodi Miller