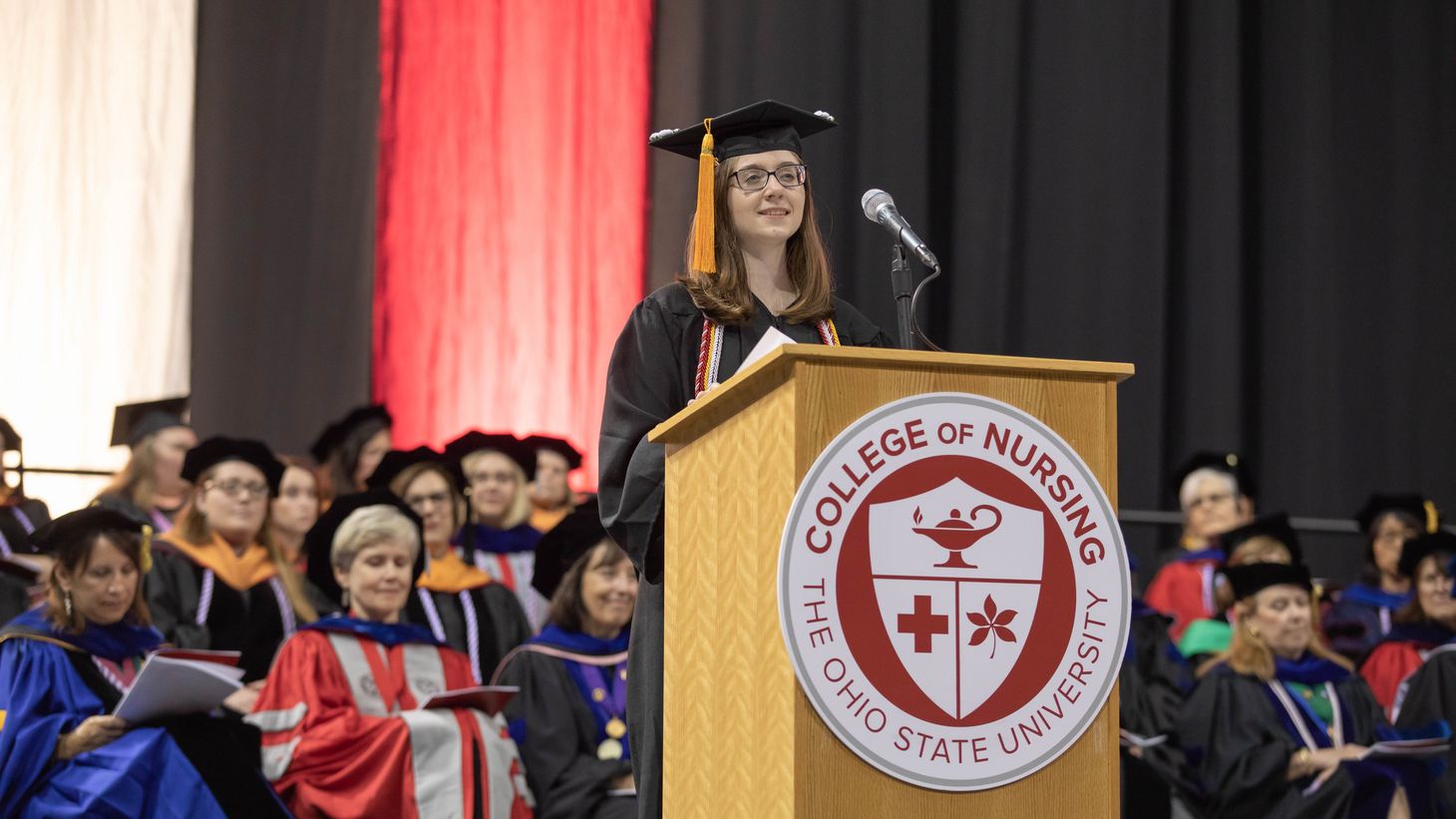 2019 College of Nursing Convocation Ceremony
Saturday, May 4, 2019 | Noon
Jerome Schottenstein Center
555 Borror Drive
Columbus, OH 43210
---
You are invited to attend the 2019 College of Nursing Convocation Ceremony on Saturday, May 4, 2019, at noon at the Jerome Schottenstein Center. Convocation is a very special ceremony for all graduates, their friends, and families. As the graduate, you will be celebrated by the faculty and staff of the College of Nursing.
During the Convocation Ceremony, BSN students will receive their nursing pin, Master's, Post-Master's and Health and Wellness Innovation in Healthcare students will receive certificates of recognition, and doctoral students will be hooded by their advisor. In addition, specialty awards and honors from the college will be presented.
Diplomas will be distributed at The Ohio State University Spring Commencement Ceremony on Sunday, May 5, 2019. Please visit the Commencement Ceremony website for more information about graduation.
Convocation Ceremony Information
Graduates and guests are encouraged to arrive at the North West entrance of the Jerome Schottenstein Center.

Graduates should arrive at 11 a.m., one hour prior to the start of the ceremony.

Tickets are not required for graduates or guests.
Graduating Students Expected Attire
Graduates are expected to wear the proper academic regalia to participate in the Convocation Ceremony.

Visit the Commencement Ceremony website for a description of the proper regalia for undergraduate, graduate, and doctoral students. The website also contains information for the purchase/rental of gowns.
Directions and Parking
Parking at the Jerome Schottenstein Center is free to graduates and guests.