Featured Image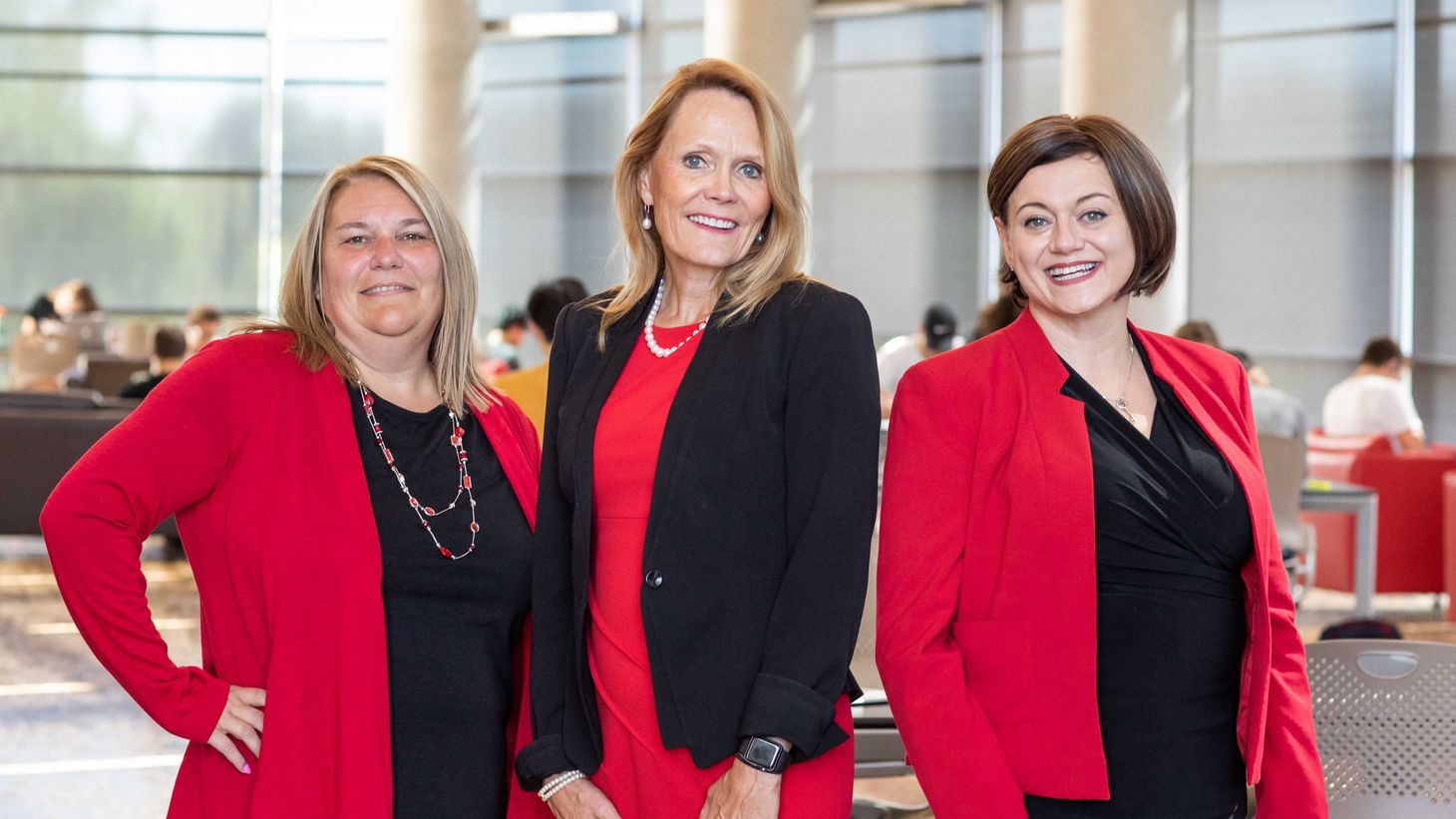 Two Roles for Sharon Tucker
by Victoria Ellwood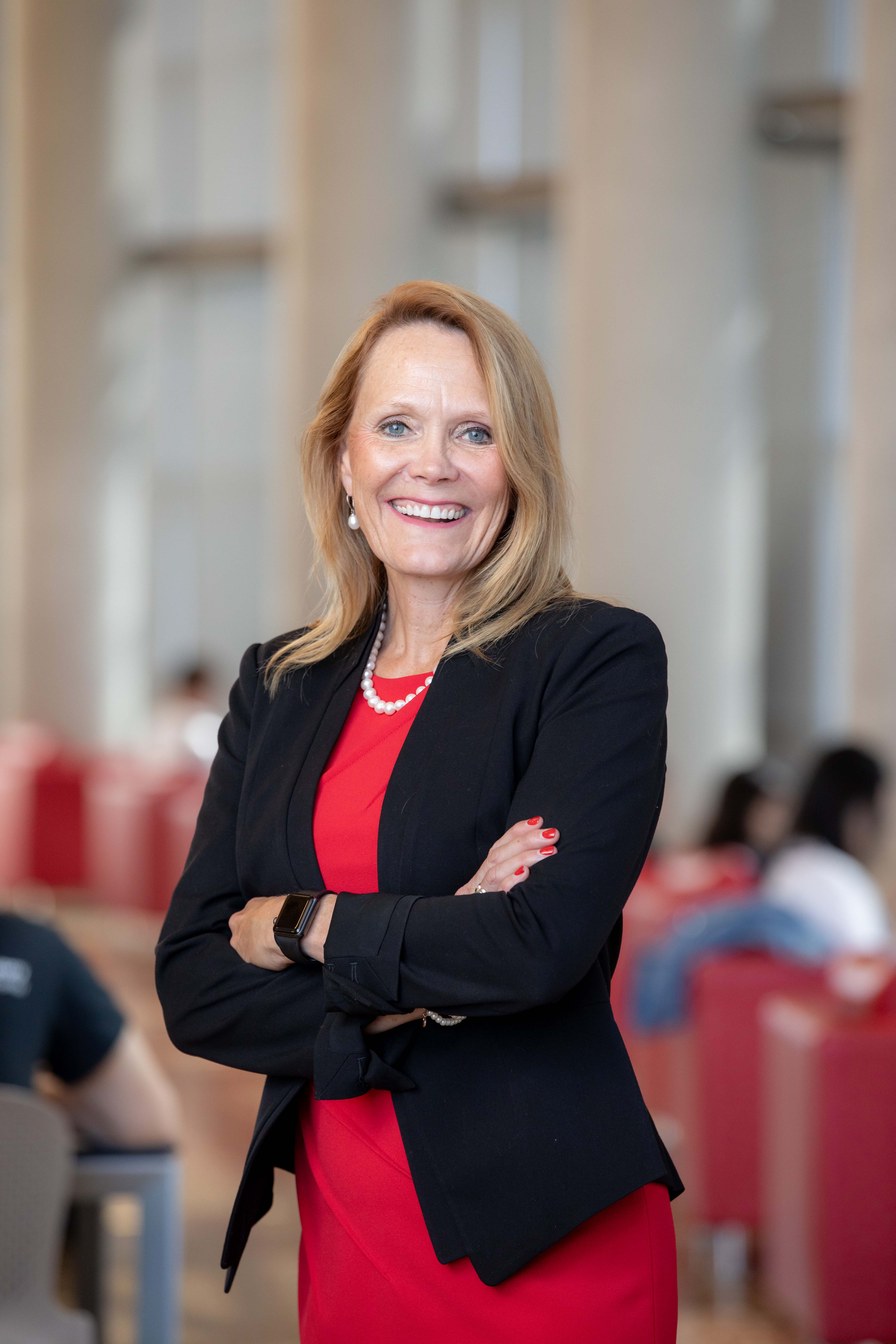 "The opportunity to blend my passion for EBP, leadership and mental health is a dream come true for me," said Grayce Sills Endowed Professor Sharon Tucker, PhD, RN, APRN-CNS, FNAP, FAAN. "With my background as a clinical and behavioral nurse scientist, I believe it's vital to promote and sustain the timely uptake of scientific findings into clinical settings, and the nurse executive is key to achieving that."
Tucker, director of the translational/implementation science core at the Helene Fuld Health Trust National Institute for Evidence-based Practice in Nursing and Healthcare, has recently been named director of the nurse executive track of the Doctor of Nursing Practice (DNP) program.
Combining these two roles makes a great deal of sense. "The mission of the Fuld Institute for EBP is to bring evidence-based practice (EBP) to the broader community to improve healthcare. The mission of the DNP program is to prepare nurse executives to be experts at translating evidence into practice to improve healthcare," explained Cindy Zellefrow, DNP, MSEd, RN, LSN, PHNA-BC, assistant professor of clinical practice and director of the academic core at the Fuld Institute for EBP. "So the missions of the two really go hand in hand. The nurse executive needs to serve as a systems-level leader positioned to navigate change, and to translate evidence into practice."
Zellefrow added, "At the Fuld Institute for EBP, we are teaching organizations EBP. But where organizations get stuck is navigating implementation and sustainability of practice changes, most often because organizational leaders don't understand what EBP is, how to resource for it, and how to lead it. The nurse executive track of our DNP program aims to prepare nurse executives who can do just that."
Zellefrow said Tucker is a perfect fit for the role because she brings with her expertise in many areas – evidence-based practice implementation science, implementation strategies and clinical nursing leadership – from serving in nurse executive roles at the Mayo Clinic and University of Iowa Hospitals before coming to Ohio State.
Lynn Gallagher-Ford, PhD, RN, NE-BC, DPFNAP, FAAN, senior director of the Fuld Institute for EBP, agrees. "The true beauty of Sharon in this role is having a highly experienced nurse leader designing the program to create the best doctorally prepared nurse leaders for the future," she said. "It really does enhance the Fuld/College of Nursing relationship."
While at the Mayo Clinic from 2002 to 2011, Tucker led nursing research and EBP and developed the Evidence-based Practice Self-Efficacy Scale, a tool that she says has been pivotal for clinical organizations in evaluating nurses' confidence in essential knowledge and skills needed to implement EBP, or where to target information if additional education or resources are needed.
"It's a really useful tool that's been requested by a lot of organizations around the world," she said. "It helps the organization get a pulse on the staff and how improvements can be made to boost their confidence and effective use of evidence." Since tracking began in 2013, the self-efficacy scale has been requested 2,743 times from organizations in 40 countries. Tucker is also author of two books about EBP, including one on evidence-based practice in action and one on evidence-based nursing care guidelines.
Tucker said Ohio State is unique in combining a focus on scientific evidence with an executive leadership DNP track. "For us to really embrace this focus and have our DNP students weave EBP into their studies is unique. We want them to thread EBP into all the decisions they make as a nurse leader, and be top champions of EBP."
"Currently, there's a big gap that exists between scientific discovery and actually getting those findings into clinical practice," Tucker said. "By bridging that gap, we can ensure that we accelerate providing the best patient care we can with the evidence that's available."
She believes Ohio State can become the best in the country at educating nurse executives in EBP implementation and evidence-based decision-making in all of the things they do. The end results will be long-term benefits to the hospitals where they work, in terms of providing the best care for patients, achieving the best return on investment and having a healthy, high-performing and satisfied staff.
Once construction is complete on the College of Nursing's new addition to Newton Hall, the Fuld Institute for EBP is slated to relocate there from its current location off campus, a move Tucker highly anticipates.
"There are incredible benefits to having us physically located back on campus," she said. "Since we are partnering with strong academic programs at Ohio State, it's essential that we're part of the academic community. The visibility and presence of the institute is a must – it builds cohesiveness and fosters shared ideas and collaborations. Being in the same space opens up possibilities for alliances, too: you never know what will come from a conversation while walking together in the hallway or through the garden!"
DNP projects with an eye for EBP
The doctor of nursing practice (DNP) program positions DNPs as evidence-based practice experts. As part of their educational journey, each DNP student demonstrates that expertise by completing a DNP project. These projects need to address healthcare issues that are as important to healthcare organizations as they are to the student. The projects aim to help organizations and clinicians identify and implement best practices with the goal of improving outcomes for all.
Here are two of impactful DNP projects recently completed by brand-new graduates of the DNP program's nurse executive track: