Featured Image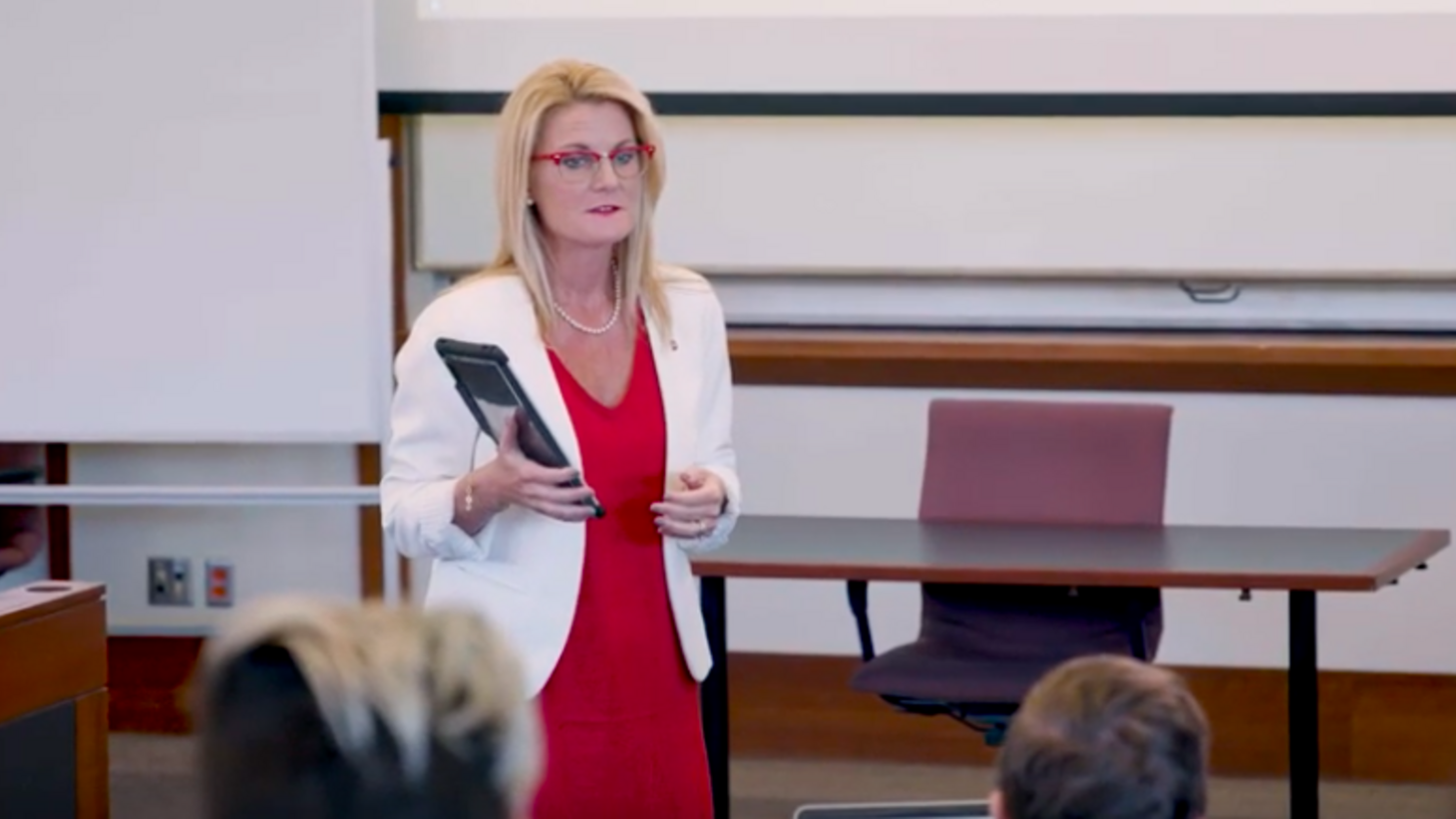 Nurse Educator Certificate
Are you interested in becoming a nurse educator in an academic or clinical setting? 
Our online Nurse Educator Certificate program will prepare you with the knowledge and skill, gained through the immersive precepted experience, that you need to become a nurse educator in various settings.  For nurses with master's or doctoral preparation, these graduate level courses make you eligible to take the national certification exam to become a CNE (Certified Nurse Educator).
Through this certificate program, you'll learn to:
Integrate evidence-based principles of teaching and learning into the design, development, implementation and evaluation of nursing education.
Utilize appropriate principles, models and processes of instructional design to create appropriate educational experiences for nurses.
Demonstrate Nurse Educator Core Competencies described by the National League for Nursing (NLN) for the nurse educator.
The certificate includes four courses with a total of 12 graduate (nursing education) credit hours. Each course is seven weeks long, which means you can complete the certificate in as little as two semesters. The first three courses can be taken in any order, and the final course is an immersive and precepted capstone experience that offers hands-on teaching experience within your interest area. At the completion of the program, you will earn an academic certificate from The Ohio State University.
Admission to the certificate program will occur every autumn semester. If you would like to learn more, you can email the admissions team at nursing@osu.edu.
Online program availability may vary by state. For more information on state authorization requirements and disclosures related to online programs and state licensing board contact information, please visit the State Authorization website.
Application deadlines
Autumn 2022
Opens: January 2, 2022
Deadline: June 18, 2022
Spring 2023
Opens: June 19, 2022
Deadline: November 1, 2022